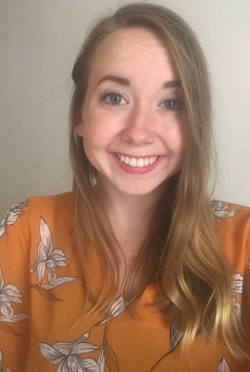 ---
Research Overview
I am broadly interested in using multi-level methods to evaluate how risk and protective factors interact to affect resilience in youth exposed to adversities, such as maltreatment, socioeconomic disadvantage, and community/family violence. Through this research, I hope to identify malleable systems that can be targeted by intervention or prevention efforts to promote successful outcomes for youth in high-risk environments.
Selected Publications
Smith, A., Wargo Aikins, J., & Aikins, D. (2018, March). Understanding Friendship Characteristics in Military-Connected Children and Their Contribution to Socio-Emotional Adjustment. Poster submitted to the Society for Research in Child Development Biennial Meeting, Baltimore, MD.
Smith, A., McGinnis, E., Bourdo, H., Morelen, D., Muzik, M., Rosenblum, & Fitzgerald, K. (2016, April). Maternal Representations and Observed Child Affect in Mothers with Depressive and/or PTSD Symptomology. Poster presented at Albert J. Silverman Annual Research Conference, Ann Arbor, MI.
Teaching
Teaching Assistant: Introduction to Psychology, Fall 2019
Honors
2017: James Angell Scholar, University of Michigan
2013-2017: University of Michigan Honors Program
Additional Information
2017-2019: Project Manager at Wayne State University, Project CAPS (children's Adjustment to Parental Separation/Deployment)
2013-2017: University of Michigan, Bachelor of Science in Biopsychology, Cognition, and Neuroscience