Overview
Academics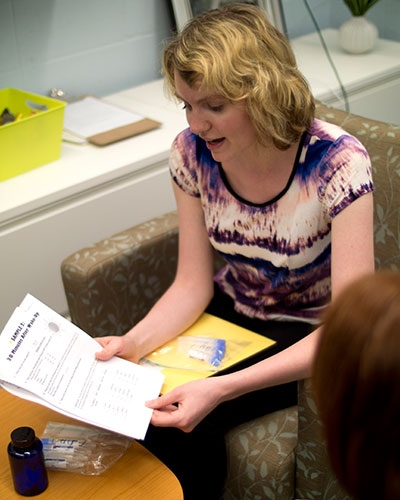 Our department has three graduate programs that lead to a PhD—clinical, social-personality, and developmental psychology. We also have an undergraduate psychology major and several psychology minors.
In general, courses that focus on psychology as a social science are taught by instructors from our department and courses that represent psychology as a natural science are taught by instructors from the Department of Brain and Cognitive Sciences.
Research
Research in the department comprises four signature areas:
Developmental psychopathology
Interpersonal relationships
Motivation
Researchers in any given domain may be associated with different graduate training programs. For example, research in developmental psychopathology is conducted by clinical as well as developmental psychologists.
The motivation research area includes two theoretical approaches: Self-Determination Theory and an approach-avoidance model of achievement motivation.
Developmental psychopathology covers work on:
Autism and related developmental disabilities
Deficits in executive function in children with Attention Deficit Hyperactivity Disorder (ADHD)
Treatment and adaptation of children exposed to family adversity (e.g., maltreatment, parental depression)
Coping and adaptation of children exposed to family conflict
The impact of parent-adolescent relations on adolescent adjustment
Research on interpersonal relationships focuses on marital distress, the impact of family processes on adolescent development, and intimacy and responsiveness in close relationships.
Related Centers
The department is associated with the Mt. Hope Family Center. The center integrates research, training, and treatment in developmental psychopathology. The target population of these endeavors is children and families confronted by psychosocial adversity (e.g., maltreatment) and at risk for psychopathology.