Living in Rochester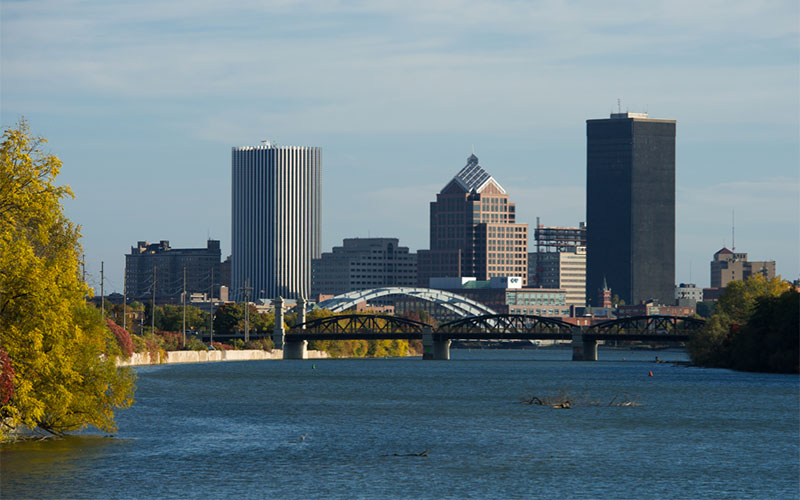 Rochester is a vibrant, mid-sized metropolis located on the southern shore of Lake Ontario in the Finger Lakes region of Upstate New York. Within driving distance of New York City, Toronto, and Buffalo, Rochester is close to major metropolitan areas and international airports.
Rochester boasts a vibrant arts and cultural scene. The Eastman Theatre offers a variety of performances throughout the year and is home to the Rochester Philharmonic Orchestra. Music lovers can also enjoy the annual week-long International Jazz Festival in downtown's East End cultural district.
There are numerous ways to stay active with more than 12,000 acres of parks in Monroe County. Prefer to take advantage of the beautiful New York winters? There are three ski resorts located within two hours of Rochester, with the closest only 35 miles away.
Rochester is also home to several professional sports teams, including the Red Wings baseball team and the Amerks hockey team.
There are several great online resources to help you explore Rochester including:
Other local guides include @rochester, rcityweb.com, and Rochester Online.
See what our current graduate students think about Rochester.