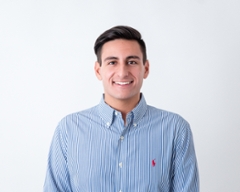 ---
Research Overview
My research interests broadly focus on the transactional relationships among parent psychopathology, parenting practices, and pediatric mood and behavioral difficulties. In particular, I am interested in exploring attachment security and peer relations in children of depressed mothers.
Selected Publications
Ross, A. J., Tseng, W,-L., Deveney, C. M., Roule, A. L., Towbin, K. E., Stringaris, A., Pine, D. S., Brotman, M. A., & Leibenluft, E. (2018, November). Functional connectivity during frustration in pediatric bipolar disorder. Poster presented at the Association for Behavioral and Cognitive Therapies (ABCT) Annual Conference, Washington, DC.
Ross, A. J., Linke, J., Adleman, N. E., Sarlls, J., Frank, H., Leibenluft, E., & Brotman, M. A. (2018, May). Examining the relationship between pediatric bipolar disorder and anxiety: A diffusion tensor imaging study. Poster presented at National Institutes of Health Postbaccalaureate Poster Day, Bethesda, MD.
Ross, A. J., Linke, J., Adleman, N. E., Sarlls, J., Frank, H., Leibenluft, E., & Brotman, M. A. (2018, April). Association between white matter abnormalities and anxiety in bipolar youth. Poster presented at Anxiety and Depression Association of America (ADAA) Annual Meeting, Washington, D.C.
Ross, A. J., Simon, H. F. M., & Goodman, S. H. (2017, April). Parenting self-efficacy in depressed and non-depressed mothers of school-aged children: The role of mood, stress, and social support. Poster presented at Emory University Department of Psychology Research Symposium, Atlanta, GA.
Teaching
Teaching Assistant: Introduction to Psychology, Fall 2019
Honors
2017-2019: NIH Intramural Research Training Award Fellowship
2017: Highest Honors in Psychology
2016: Psi Chi International Honor Society in Psychology
Additional Information
2013-2017: Emory University, B.A., Summa Cum Laude