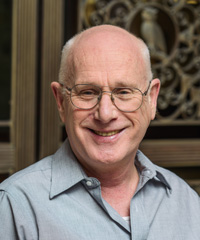 ---
Research Overview
Professor Zuckerman works on topics related to psychology of religion and social cognition. However, he is open to interesting ideas and potential work in just about any domain of psychological research.
Regarding the psychology of religion, Professor Zuckerman focuses on the concept of religion as an exchange system in which humans do their religious duties and, in return, God "provides and befriends". This concept has various implications for both inter- and intra-individual variations in religiosity that can be investigated empirically.
In the realm of social cognition, Professor Zuckerman works on questions related to models of dual-processing (the analytic-intuitive distinction) and biases affecting judgements under conditions of uncertainity.
Courses Offered (subject to change)
PSYC 504:  Data Analysis I
PSYC 520:  Psychology of Religion
PSYC 549:  Psychology of Dual Processing
PSYC 551:  Social Cognition
PSYC 568:  Psychology of Health
Selected Publications
*denotes a graduate student
Zuckerman, M, *Li, C., & Hall, J. A. (in press). The negative intelligence-religiosity relation: New and confirming evidence. Personality and Social Psychology Bulletin.
*Li, C., Zuckerman, M., & Diener, E. (in press). Culture moderates the relation between income inequality and subjective well-being.
*McPhetres, M., & Zuckerman, M. (2018). Religiosity predicts negative attitudes toward science and lower levels of science literacy. Plos One.
*McPhetres, M., Conway, P., Hughes, J. S., & Zuckerman, M. (2018). Reflecting on God's will: Reflective processing contributes to religious people's deontological dilemma responses. Journal of Experimental Social Psychology, 79, 301-304.
Zuckerman, M., *Li, C., & Diener, E. F. (2018). Religion as an exchange system: The interchangeability of God and Government in a provider role. Personality and Social Psychology Bulletin, 44, 1201-1213.
*McPhetres, J., & Zuckerman, M. (2017). Religious people endorse different standards of evidence when evaluating religious versus scientific claims. Social Psychological and Personality Science, 8, 1-7.
Zuckerman, M., *Li, C., & Diener, E. F. (2017). Societal conditions and the gender difference in well-being: Testing a 3-state model. Personality and Social Psychology Bulletin, 43, 329-336.
*Nguyen, T. T., & Zuckerman, M. (2016). The links of God images to women's religiosity and coping with depression: A socialization explanation of Gender difference in religiosity. Journal of Psychology of Religion and Spirituality, 8, 309-317.
Zuckerman, M., *Li, C., & Hall, J. A. (2016). When men and women differ in self-esteem and when they don't: A meta-analysis. Journal of Research in Personality, 64, 34-51.