Graduate Studies
The Rochester Area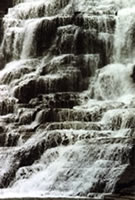 The greater Rochester Metropolitan area numbers nearly 1,000,000 people. This area includes many cinemas, a wide range of restaurants, local theater and dance groups, a Philharmonic Orchestra, several museums and art galleries, countless musical ensembles associated with the Eastman School of Music, numerous athletic facilities and sporting events, and ample shopping opportunities. Rochester's location by Lake Ontario, the Genesee River and the Finger Lakes region provides an excellent setting for winter and water sports and proximity to outstanding parks with forests, gorges, beaches and waterfalls.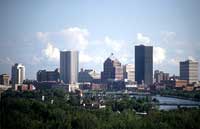 An abundance of information about the Rochester area is available online.
In addition to online news and classifieds, the Digital Edition of Rochester's local newspaper, The Democrat and Chronicle, maintains a guide profiling various aspects of city living. There is also a section in partnership with Apartments.com, listing area rental information.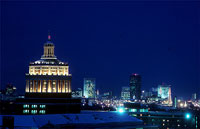 MyRochester.com is a local one-stop listing for events, restaurants, nightlife, clubs, and more.
For local government information, including pages about the area's parks, visit City of Rochester, and Monroe County, NY.
Other local guides include @rochester, rcityweb.com, and Rochester Online.
See what our current graduate students think about Rochester.