Humanities at the Crossroads:
Charting our Future
Today, the humanities are at a crossroads. Humanists are concerned about a crisis in their disciplines as students increasingly turn to science and engineering. At the same time, new technologies and new, more collaborative modes of scholarship promise to deepen our knowledge of human experience. The Humanities Center is a response to the changing conditions for humanistic inquiry. It represents a call to action, an invitation to explore the possibilities of innovative research in an interdisciplinary setting. Join us as we chart an exciting future for the humanities at the University of Rochester!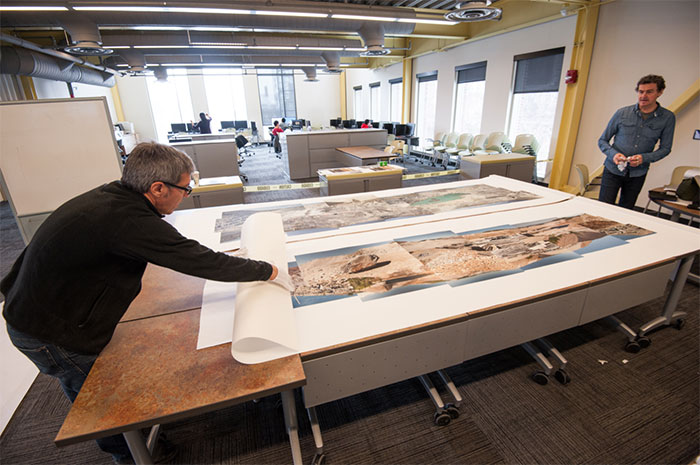 Canadian multi-media artists Louis Couturier (left) and Jacky Georges Lafargue prepare to install their work in the lobby of Ronald Rettner Hall at the University of Rochester February 27, 2014 during a one week art residency at River Campus and at Sage Art Center.