Ferrari Humanities Symposia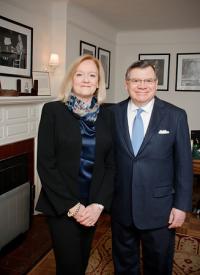 In 2012, University of Rochester Trustee Bernard T. Ferrari '70, '74M (MD) and his wife, Linda Gaddis Ferrari, established the Ferrari Humanities Symposia to broaden the liberal education of the University's undergraduates, enhance the experience of graduate students, and expand the connections of University faculty with other scholars from around the world.
The annual symposium features a public talk from a visiting scholar with expertise in humanistic thought from the 14th to 17th centuries. The visiting scholar also participates in other activities on campus designed to complement the lecture.
Both Dr. and Mrs. Ferrari have a long-standing appreciation of the arts, particularly paintings of the Italian Renaissance period. "The study of the humanities provides people with the ability to better appreciate beauty, and better appreciate life," said Dr. Ferrari, who explained that art helped to keep him grounded through his rigorous studies in science and medicine. Read more >
Previous Ferrari Humanities Symposia keynote presenters have been Anthony Grafton, Diarmaid MacCulloch, Stephen Greenblatt, Jane Tylus, Christopher Celenza, William Wallace, David Wallace, and Stephen Campbell.
Our 2022 Ferrari Humanities Symposia speaker is Paula Findlen, Ubaldo Pierotti Professor of History and Professor, by courtesy, of French and Italian at Stanford University. The symposium will be March 23-25, with the keynote address on March 24. More details will be posted soon.
---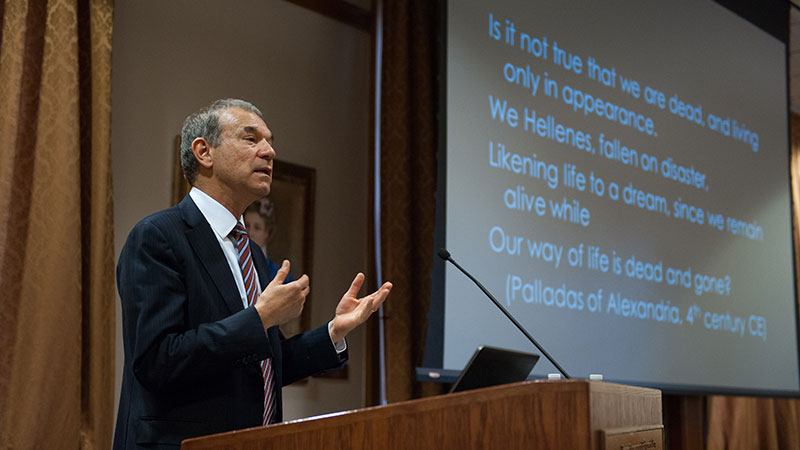 Stephen Greenblatt at the Ferrari Symposium in 2014.