University of Rochester Ice Core Lab
Outreach
Through outreach we aim to share climate science and polar research with a range of audiences and communities. If you are interested in having us do a presentation at your school or organization, please contact our outreach coordinator, Peter Neff at pneff@ur.rochester.edu or Vasilii Petrenko at vpetrenk@ur.rochester.edu. We look forward to working with you!
Past Outreach Events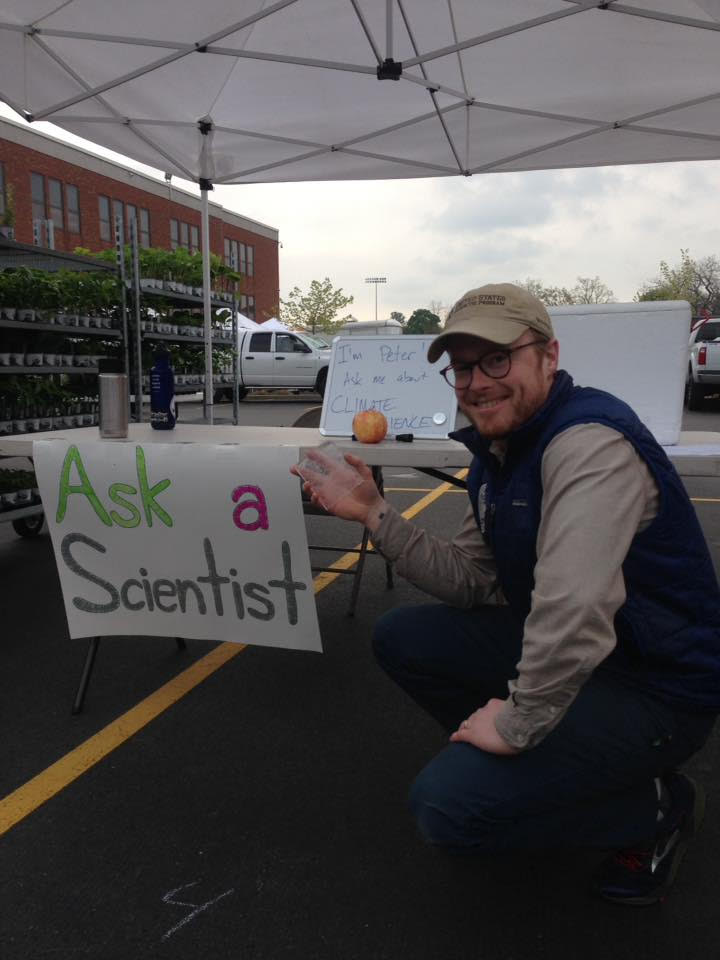 Photo by the Brighton Farmer's Market, May 2017
Peter facilitating conversations about climate science at the "Ask a Scientist Table" at the Brighton Farmer's Market.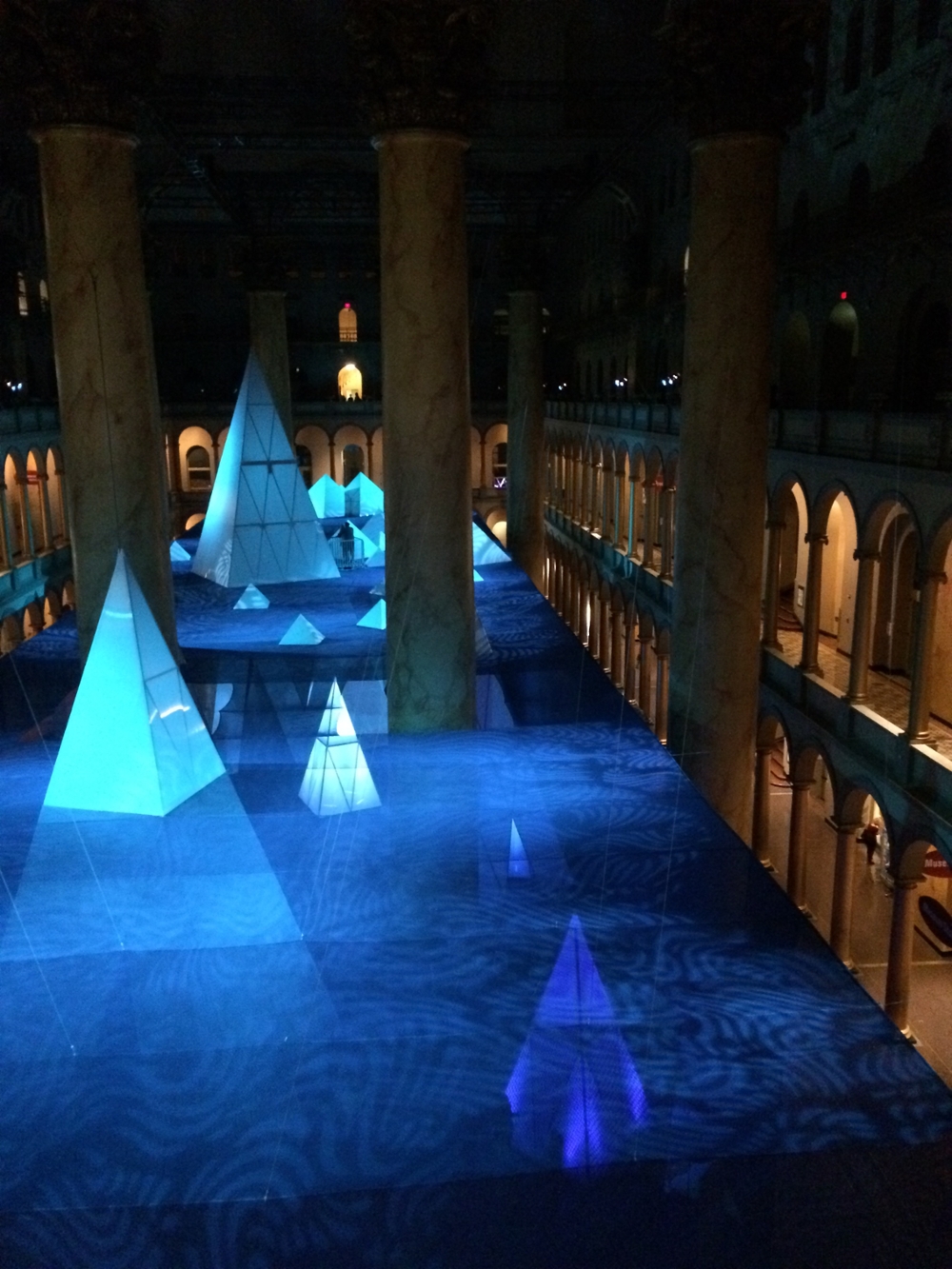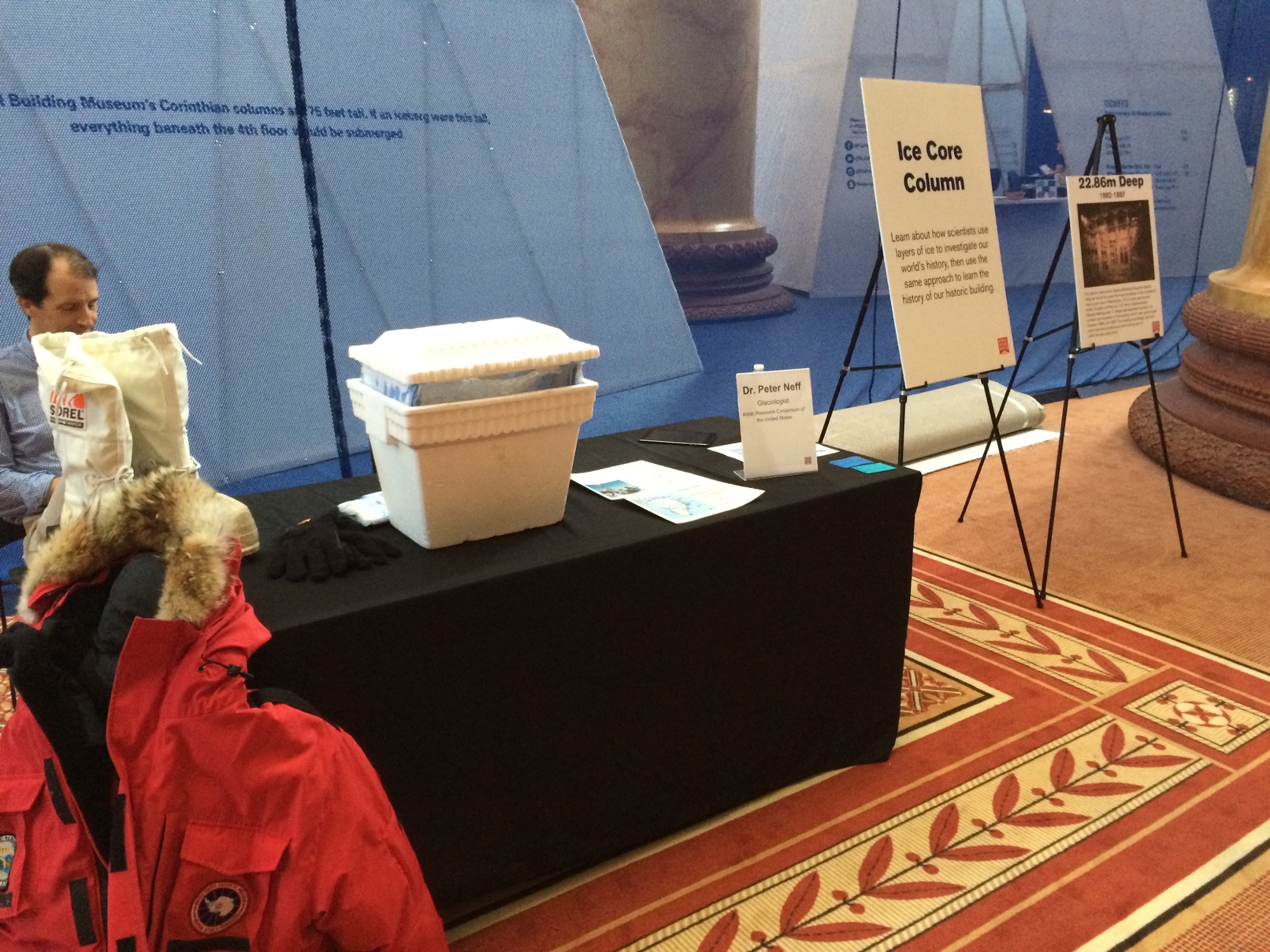 ICEBERGS event at the National Building Museum in Washington, D.C., July 2016. Photos by P.Neff 
900 people attended this hands on "behind the scenes" event to at the National Building Museum to learn more about the ICEBERGS exhibit and to speak with scientists and researchers from the Arctic Research Consortium of the United States (ARCUS), NASA Goddard, and the University of Rochester about polar research, monitoring sea ice, and exploring climate history through ice.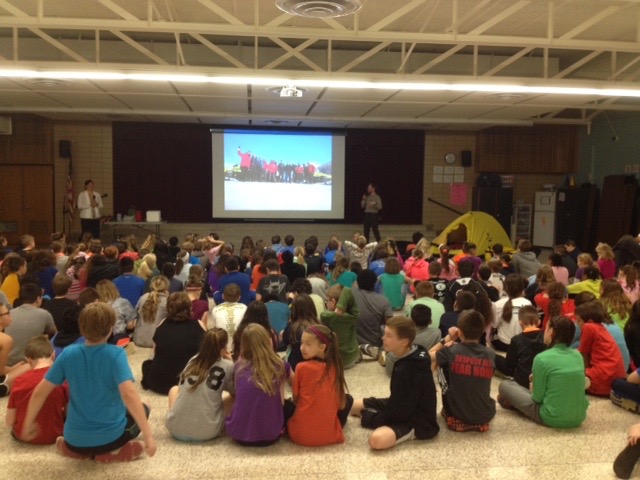 A visit to Cobbles Elementary in Penfield. Photos by P.Neff