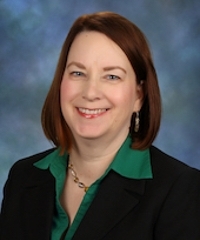 Molly McNulty
Assistant Professor of Public Health, Multidisciplinary Studies Center
206 Morey Hall
(585) 276-5305
m.mcnulty@rochester.edu
Office Hours: Mondays 4-5 p.m. or by appointment
---
Biography
Molly McNulty joins the University faculty as an assistant professor of public health in the Multidisciplinary Studies Center. She returns to the University's full-time faculty in the public health–related majors program, where she has been an adjunct since 2016. From 1996 to 2004, McNulty was a member of the faculty of the School of Medicine and Dentistry, where her research focused on access to medical care for low-income adolescents.
An attorney who specializes in health law and public policy with a focus on public health and vulnerable populations, such as poor children, McNulty is interested in the policymaking process, particularly the role played by advocates and other stakeholders outside of government.Her particular teaching focus is on social justice and the right to health care.
McNulty teaches Healthcare and the Law; Public Health Law and Policy; and Maternal Child Health Policy and Advocacy. Both semesters she co-teaches Community-Engaged Internships. She is also on the faculty of the University of Rochester School of Medicine, Department of Public Health Sciences, where she teaches Health Policy Lab, and co-teaches Fundamentals of Science, Technology and Health Policy. McNulty has won an Innovative Teaching Award from the Association of Teachers of Maternal Child Health.
In addition to her teaching responsibilities, McNulty coordinates all public health-related academic internships - with the exception of the Community-Engaged Internships - including the Health Department internship, the Health Policy internship, the Washington semester, and the European Health Sciences internship.
Undergraduate degree(s): BA, American studies, Smith College
Graduate degree(s): JD, New York University School of Law
Research Overview
Dr. McNulty is interested in the role of law and the policymaking process in health policy, focusing on health equity for the poor and underserved, with particular emphasis on maternal, child and adolescent health.  She is also interested in innovative teaching methods, including community-engaged pedagogy.
Courses Offered (subject to change)