Experiencing Devotion in Medieval and Renaissance Europe: Sights, Sounds, Objects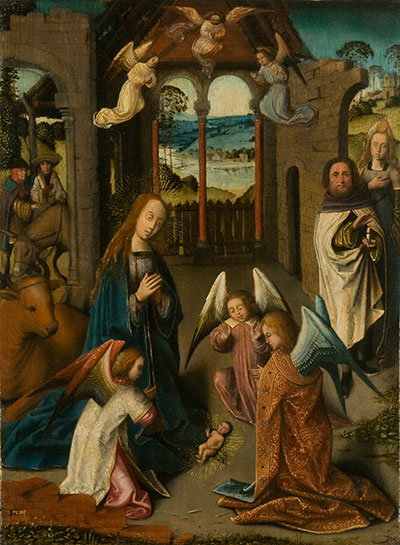 Credit for the nativity scene:  Master of Frankfurt, attr.,
The Nativity.  University of Rochester, Memorial Art Gallery, 
accession number 31.28.
On April 6 & 7, this interdisciplinary conference will bring together internationally prominent scholars, performers, and museum experts (including members of the Domestic Devotions research group of the University of Cambridge) to capture the sensory experience of religious devotion and practices in the later Middle Ages and Renaissance through a series of papers, roundtables, and musical demonstrations by performers from the Eastman School of Music.  Speakers at the conference will highlight the collections of the Memorial Art Gallery. The conference's unique setting will enable the juxtaposition of the art, music, and material culture of religious devotion, as participants hear devotional music in the presence of religious art and artifacts, in a cutting-edge interdisciplinary experience that combines the best resources of the UR system in one of its most prestigious locations.
All sessions will be held at the Memorial Art Gallery. They are free and open to the public.
For a complete schedule of events, click here.
Sponsored by the Humanities Project, a program of the University of Rochester Humanities Center.