Alumni Profiles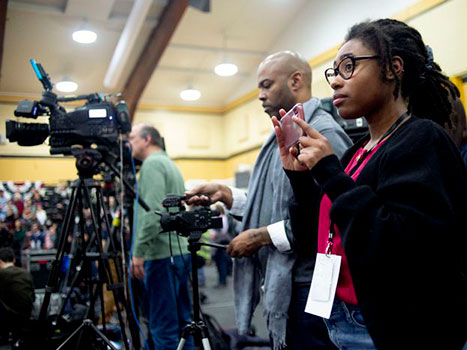 Alexandria Brown
Class of 2018
Alexandria currently works as Digital Associate with the Michigan Environmental Justice Coalition where she engages voter turnout in communities across Michigan. Previously, she was the Managing Editor of Flintside from December 2019 until June 2020. She still contributes as a freelance, multimedia reporter with the publication and recently began building her photography business, Xandr B. Photography LLC. She sees a long-term future working within media and hopes to move abroad in the future.
---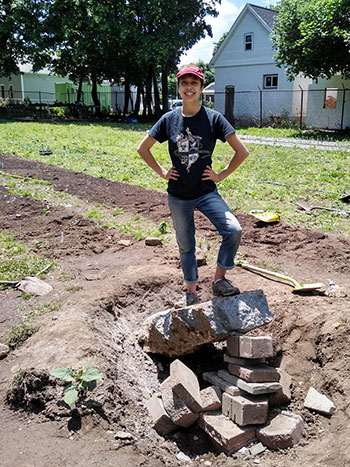 Mitch Klein
Class of 2020
Like many, I stumbled upon environmental humanities by accident. In my sophomore year I knew I wanted to minor in English and that I liked zombie movies, so I signed up for Environmental Apocalypse and the Anthropocene. That class completely changed my outlook on life and the world. I had to deconstruct the idea that simply recycling and voting were going to stop the climate crisis. I learned about systemic injustices, slow violence, and how large companies are able to continue with environmental destruction by distracting us with the false idea that our individual choices will have a big enough impact to stop them. But it wasn't all negative. I also learned about the power of survivance and local movements, and I did get to watch a few zombie movies.
---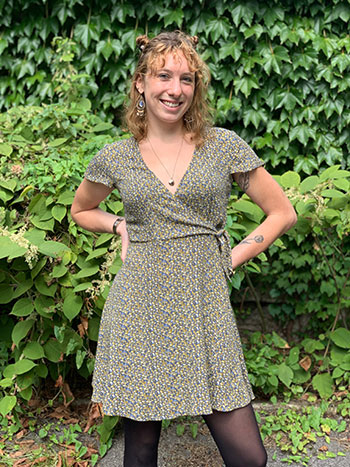 Sophia McRae
Class of 2019
It's hard to capture just how deep and lasting an impact the Environmental Humanities, and Professor Nadir, has had on my personal and professional life. I took my first course, the ever-popular Literature and the Modern Environmental Imagination during the fall of my freshman year, and never looked back. As a history major, I appreciated the intellectual rigor and environmental lens with which we discussed our narratives of the past. I loved sparring with my classmates about how concepts we consider fundamental to "modern American life" (faith in progress, scientific exceptionalism, and neoliberalism, amongst others) are at best incompatible with and at worst intentionally destructive of alternative ways of knowing and living with the natural environment, particularly targeting women and communities of color, and leaving ecological ruin in their wake. The wider implications of these theories were enough to shock a first-year in college, but the literature and art through which we were able to digest the new knowledge was moving, humanizing and, importantly for growing minds in the university setting, very real.
---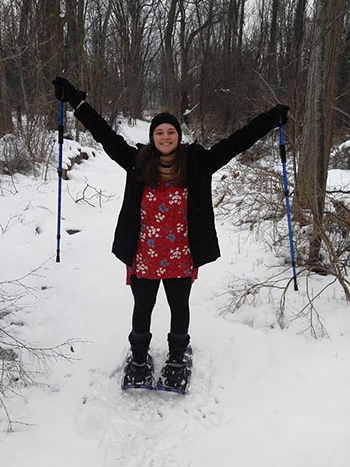 Sara DeFranco
Class of 2018
As a Rochester native, I'm honored to be part of the Environmental Humanities Program at the University of Rochester. I've always been passionate about the environment—from helping friends and family learn to properly recycle to college environmental clubs, public protests, working to ban fracking in New York State (with NYPIRG), completing a Take Five year in environmental science, and now beginning my master's in sustainability at the University of Rochester in the fall.
---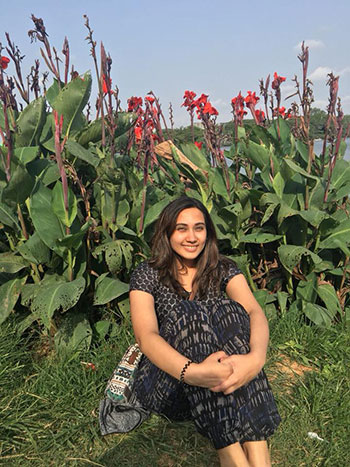 Ria Karve
Class of 2017 (2018 e5)
My introduction to the environmental humanities happened quite by accident. I was looking for an elective for my minor in sustainability and registered for Professor Nadir's class titled "The Modern Environmental Imagination," unsure what to expect. The course took me completely by surprise—in reading books as diverse as Walden by Henry David Thoreau and Ceremony by Leslie Marmon Silko, I realized how cultural narratives influence our relationship with our immediate environment.
---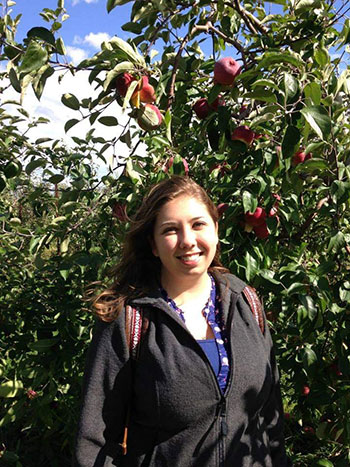 Jamie Rudd
Class of 2017
Despite being the descendent of a long line of farmers and spending my childhood surrounded by crop dusters and massive irrigation systems, it wasn't until my junior year of college that I started thinking critically about agriculture and my relationship to it. It happened, oddly enough, during my semester abroad in northeast Thailand where I took a course called The Human Perspective on Development and the Environment. It was during this course, which explored food systems in both Thailand and the US, that I first began to see the many ways food production is linked to environmental and human rights issues, as well as culture, concepts of modernity, and socioeconomic inequity. Almost immediately, I knew I was discovering something big—issues so important that I needed to make them a focal point of my education going forward.
---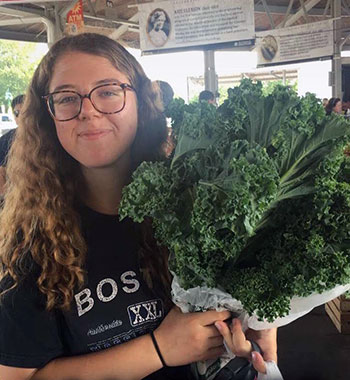 Leah Schwartz
Class of 2017
The summer after my sophomore year I had the opportunity to intern as an Urban Fellow at the Rochester Public Market, an institution with one of the largest SNAP token programs in the nation. As I was preparing to register for classes, a course titled "Food, Media, & Literature" taught by Professor Nadir caught my eye. This course not only allowed me to expand upon the ideas about our food system that I had gained through my Urban Fellows experience, but also challenged my innate assumptions about health and behavior. While I deeply appreciated the theoretical knowledge that I gained through environmental humanities, I was also very much influenced by the experiential aspect of these courses that provided real world applications in the greater Rochester community. As students we were not just sitting in a classroom, but visiting innovative organizations such as Farm Sanctuary in Watkins Glen and gardening at the Gandhi Institute.
---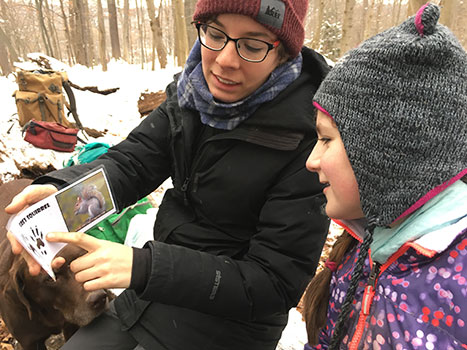 Rose Richter
Class of 2016
I started my journey at the University of Rochester as a biological scientist and imagined myself pursuing a PhD to uncover the mysteries of the natural world. My interest in nature began as a young child which fueled my pursuit of biology all the way to a research lab studying insect genetics. I learned about the field of environmental humanities while looking for classes to complete graduation requirements. Those classes were like nothing I've ever encountered: reflective, personal, and revolutionary in thought. I began to understand the depth of connection between emotions, race, politics, technology, and colonialism to nature/environment. Climate change never was so simple as using data and research to reduce carbon emissions.