Course Spotlights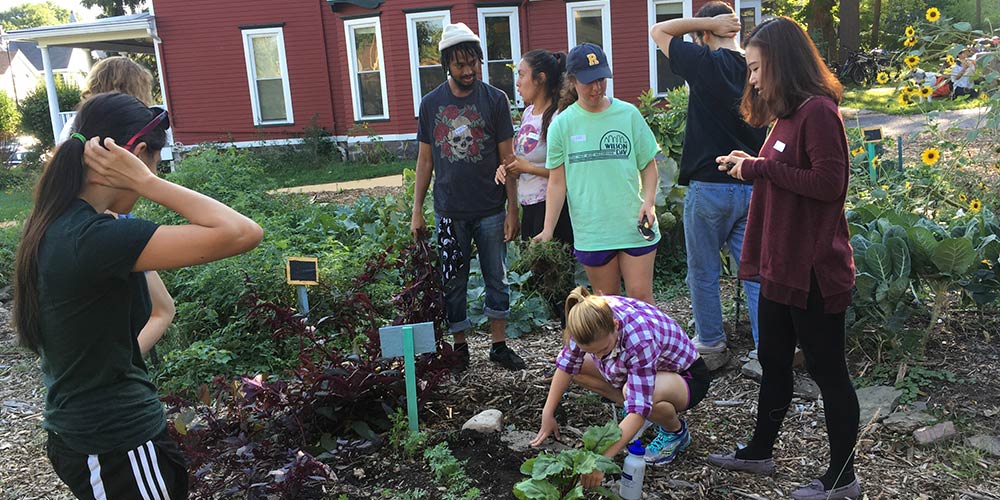 School of Live Culture
As part the undergraduate course titled Food Justice and Social Practice, students work with local youth to help establish a sustainable urban food system and create socially engaged art.
This class is part of a larger project called the School of Live Culture, which debuted in 2016. The school collaborates with the local nonprofit Seedfolk City Farm and the M.K. Gandhi Institute for Nonviolence to hire statistically at-risk youth to teach university students about sustainability and food justice as well as how to farm, compost, and build infrastructure in an urban setting. In return, University of Rochester students teach the youths about socially engaged art, video-making, spoken word poetry, animal justice, and skills such as making natural food dyes from the plants in the Seedfolk garden.
Learn more at the School of Live Culture website.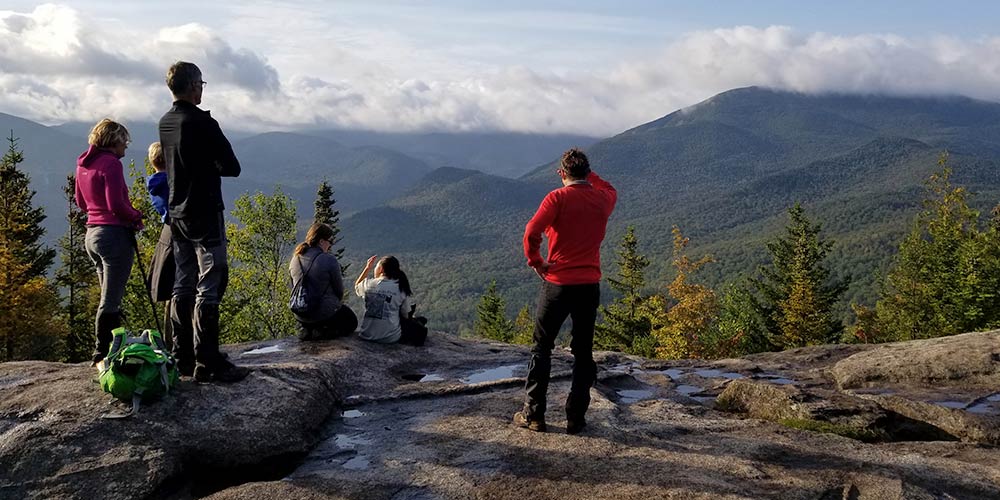 The Politics of Nature
The Politics of Nature: Gender, Race, and Environment is another course at Rochester that emphasizes experiential learning within an environmental humanities framework. Students explore the relationship between the environment and social inequality, focusing specifically on issues of gender, race, and class. Topics might include:
Historical ideas about nature and environment
Eco-imperialism
Eco-feminism
Climate change and its connection to issues of race, gender, and class
Justice and sustainability
Poverty and natural resources
Food justice
Natural disasters (such as Hurricane Katrina)
In September 2017, the Politics of Nature class traveled to High Peaks Wilderness in the Adirondack State Park to observe first-hand some of the social, historical, and cultural dimensions of nature.