Internships
The Environmental Humanities Program works with many Rochester-area community-based organizations on professional and educational projects. The following local environmental nonprofits have expressed an interest in working with environmental humanities majors and minors in the form of professional internships.
Additional opportunities will be posted as they become available.
---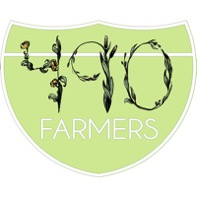 490 Farmers
490 Farmers, a community gardening collective based in the Pearl-Meigs-Monroe neighborhood of Rochester, is looking for spring and summer volunteers to help with garden management, building projects, and community outreach. Volunteers will be helping to support urban farming and sustainability efforts in Rochester. Specific gardening tasks will include planting, harvesting, watering, and composting. Additional tasks will include food distribution, event staffing, and permaculture design implementation. Volunteers will gain hands-on experience and insight into running an urban farm and community garden.
490 Farmers is focused on building a city-wide culture of food consciousness and sustainable living by working closely with other local urban farms and advocacy groups. We are working to provide access to healthy food for all city residents, as well as educational workshops, skill-building opportunities, and community outreach.
For more information please contact info@490farmers.com.
---

Earth Works Institute
Earthworks is looking for summer interns to provide support for summer camp programming. For more information please contact info@earthworksinst.org or call (585) 473-2464.
Earthworks Institute
The Center for Youth
905 Monroe Avenue
Rochester, NY 14620
---

Fast Forward Film Festival—Ambassador Program
The 2019 Fast Forward Film Festival will take place the weekend of April 26-27. Applications for the Ambassador Program will open around mid-February, with roles and responsibilities of the ambassadors being carried out February through festival weekend. In the past, ambassador positions are volunteer and up to 15-20 hours of support over the time period, but ambassadors are given gift cards, FFFF swag, and honored at the festival in thanks for their support. Positions are remote-based, as the idea is to represent Fast Forward on their campuses, social media, and in the community versus in an office.
For more information contact Claire Sauter by email at claire@thecausecollab.org.
---

Genesee Land Trust
Environmental Education Intern
Seasonal Volunteer Internship (two internships available)
Since 2011 Genesee Land Trust has been connecting third-grade students from Abraham Lincoln School #22 to the natural, agricultural, and historic values of Alasa Farms. Alasa Farms is a 627-acre property protected forever by Genesee Land Trust and owned by Cracker Box Palace, a non-profit farm-animal rescue. Working with Genesee Land Trust staff, the intern(s) will develop and implement a curriculum for 4-6 third-grade classes at School #22, and following that will lead visits for each class to the farm in May. This is an unpaid volunteer internship with Genesee Land Trust that can be completed for school credit.
Date of internship: February 25- May 27, 2019
Time requirements: Approximately 2 days a week, including one trip to School #22 during the school day every other week. School #22 is located at 950 Norton Street in Rochester.
Skills required: Ability to communicate effectively with school administrators, teachers, volunteers, and students. Experience teaching kids, an interest in environmental topics, and ability to get to School #22 for teaching days. Preferred skills: Spanish speaker.
To apply: Send resume to Kevin Farrell at kfarrell@geneseelandtrust.org by February 11, 2019.
---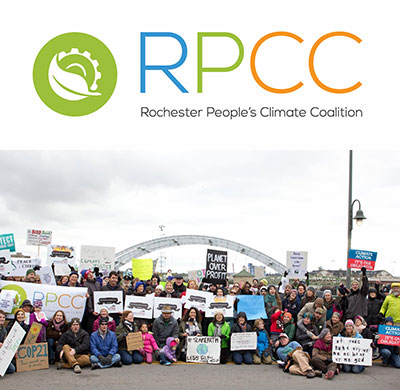 Rochester People's Climate Coalition
The Rochester People's Climate Coalition (RPCC) is looking for one or more summer interns who want to use their skills to raise awareness about locally relevant climate solutions and to support the growth of Rochester's climate movement.
The specific tasks and responsibilities for this internship will be based on the candidates' skills and interests; however, excellent communication skills and an ability to engage in respectful, nonpartisan dialogue about climate change with diverse audiences is a must.
For more information, please visit the RPCC website and/or contact the environmental humanities program director.
---

South East Area Coalition
The South East Area Coalition is looking to hire a Co-op for spring and summer semesters (January 2019 - August 2019) to assist with a number of community projects. Duties would include assisting the 490 Farmers, Monroe Village Farmers Market, working with neighborhood groups, and more. Reliable transportation is needed and must be available on nights and weekends. The position is 30 hours per week and pays $15 per hour.
For more information contact seac@seacrochester.org.
---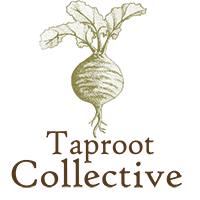 Taproot Collective
Taproot Collective designs and builds holistic systems for healthy local food, dignified housing, and educational opportunities with youth and families. We envision a city filled with thriving neighborhoods where all people have equitable access to critical resources. Taproot Collective manages First Market Farm, a collaborative project in Marketview Heights that increases long-term access to locally-grown food, provides safe community growing spaces, and offers seed to table educational programs with families facing food insecurity.
Taproot Collective welcomes interns to work with our diverse team on a variety of projects including urban garden art installations, community engagement activities, policy research, regenerative agriculture design, curriculum development, and more. Students interested in exploring opportunities with Taproot Collective can email us at info@taprootcollective.org.