Lectures and Conferences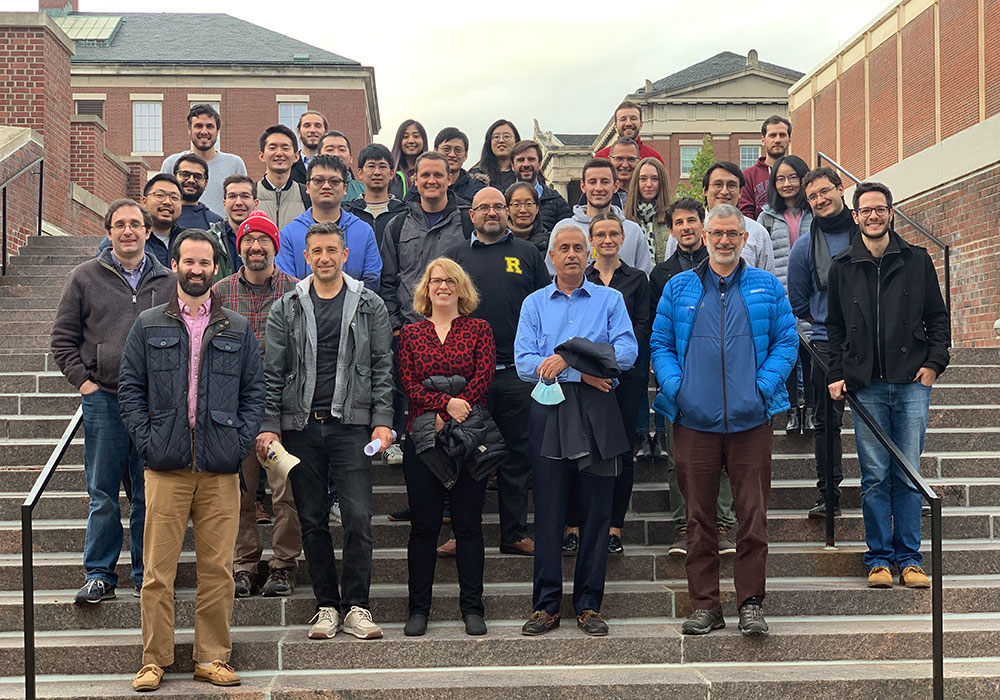 Lectures
Starting in the Spring of 1986, graduate students have chosen an outstanding scholar to visit for a day, giving a lecture and talking with graduate students. This series honors Lionel McKenzie for his outstanding contribution to the field of economics and for his life-long commitment to the Rochester PhD program.
The Department provides the Graduate Student Council with the funds necessary to pay for travel and an honorarium. The students usually arrange a "pot-luck" dinner for the speaker, which provides an ideal setting for informal discussions between students and the speaker.
The McKenzie Lecture Series is partially supported by the Tapan Mitra Endowment, and recognizes Professor McKenzie's supervision of Dr. Mitra's PhD thesis when Dr. Mitra was a graduate student in Economics at the University of Rochester.
Some of the most influential contemporary economists have participated in this series.
The Gilbert Lecture Series was started by the friends of Donald W. Gilbert, following his death in 1957. A central idea of the lecture series is to illuminate the practical side of economics, and show how economics can illuminate contemporary policy debates. The Gilbert Lecturers comprise a distinguished group. Eleven of the Gilbert Lecturers subsequently received the Nobel Prize. Others have held influential policy-making positions in the US and elsewhere.
This series honors Ronald W. Jones for his outstanding contribution to the field of economics and for his life-long commitment to the Rochester PhD program. Professor Jones began his appointment at Rochester in 1958 and retains the appointment of Professor of Economics, Emeritus.
---
Conferences
Carnegie-Rochester-NYU Public Policy Conference
Founded by Karl Brunner and Alan Meltzer in November of 1973, this series has provided scholars with a forum in which to present and debate frontier research that relates to public policy. This series has featured some of the most influential papers in Macroeconomics during the last five decades, including the famous Lucas critique ("Econometric Policy Evaluation: A Critique"), which revolutionized macroeconomics.
The series sponsors two conferences per year, one held at Carnegie-Mellon University in November, and the other in Rochester or New York University in April. The papers in each conference form the basis of an issue of the Journal of Monetary Economics.
See the conference web page for more details.
Stockman Conference
The Stockman Conference, in memory of Professor Alan Stockman, is held annually. Recent graduates of the Department are invited back to Rochester to present research papers to current graduate students and faculty. The Conference also features a keynote presentation by a prominent graduate. The weekend conference is highlighted by the quality of the research presentations, the shared meals and spirit of comradeship, and the competitive soccer game that closes the festivities.