Overview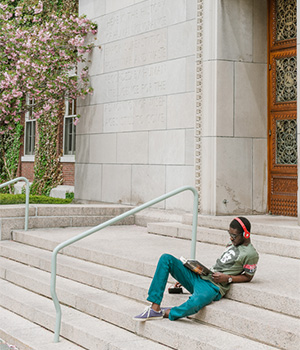 The Department of Economics is known worldwide as one of the leading centers of economic research and training, and is ranked among the top economic departments in the nation.
The undergraduate program emphasizes the understanding of modern tools of economic analysis and their application to contemporary policy issues.
We offer a BA and a minor in economics or financial economics. Students seeking more rigorous training have the opportunity to pursue an honors degree in economics. In recognition of our high quality, analytic approach, the University of Rochester undergraduate Economics and Financial Economics programs (including Honors) have earned STEM Designation. With the BA in Economics or Financial Economics, international students in the United States on F-1 visas are eligible to work for three years in the US."
For more information about our programs, browse our other web pages or download the Economics Undergraduate Handbook.
Careers
Graduates of all three programs are prepared for:
Positions in business and government
Applying to graduate programs in fields like business, law and economics
Work in economics or public policy
Visit the after a BA in economics page to learn more about options after graduation.
Related Programs
Undergraduates who are interested in becoming an actuary have the opportunity to earn a certificate in actuarial studies while at Rochester.
Students may also want to explore taking a cluster, minor, or dual majoring in business.
Student Organizations
Undergraduate Finance and Economics Council (FEC)
The FEC's goal is to foster a friendly environment where Economics majors, minors and other students interested in Economics can network, bond with each other and learn about great career opportunities. They aim to better connect the students to the faculty and to the University of Rochester Economics Department alumni.
Meliora Capital Management's goal is to give all students with an interest in business and finance the opportunity to build and share their knowledge through real world investing. They also provide valuable advice and networking opportunities for students interested in pursuing financial internships and careers.
Contact
We are here to help. If you have any questions, please drop into the department office, Harkness 238, or contact Elizabeth Proctor at ealouisa@ur.rochester.edu or (585) 275-8625.