Tripods NSF REU & STEM for All Summer 2021 Programs
(July 19 - August 13, 2021)
One of the most beautiful ideas generated by modern science over the past few decades is the concept of neural networks (neural nets), a computational framework that imitates the workings of the human brain. These networks have been used to understand the outcome of scientific experiments, make weather predictions and political forecasts, and even aid in mathematical research. Through the Tripods NSF REU and STEM for All summer research programs, students will take a comprehensive approach to neural nets, focusing on both the theoretical and applied aspects of this beautiful, emerging discipline. Students will learn the basic theory of neural nets in the mornings, followed by intensive programming sessions in the afternoons.
We are looking for participants who are equally excited about the pure and applied aspects of the neural - students who are just as willing to delve into the mathematical intricacies as they are to write complex code to implement the resulting ideas.This program is committed to recruiting female participants and members of underrepresented groups.
In addition to research, the program will also have an outreach component. We will expose a small group of middle school students from inner city Rochester schools to mathematical explorations using Python. Participants in the program will be asked to assist in this wonderful and rewarding process.
Program Structure
The program will run for four weeks from July 19 to August 13, 2021. It will either be run in-person, or via Zoom, depending on the COVID-19 environment and University permissions. Final decisions about the program format will be made in the coming months.
Tripods NSF REU
Fifteen (15) participants will be accepted into the program.
Each participant will receive a $1600 stipend for successfully completing the program.
STEM for All
Ten (10) participants will be accepted into the program.
There is currently no funding available for the STEM for All participants, however we are working to secure such funding before the program begins.
Timeline
Weeks 1 & 2:
During the first two weeks of the program, students will listen to lectures on the basics of the neural networks theory in the mornings. In the afternoons, participants will break up into small study/recitation groups to work on assigned problems meant to cement the lecture materials. In the evenings, the students will work in Python groups, coding as much of the material presented in the lectures as possible.
Weeks 3 & 4:
During the second phase of the program, students will be organized into research groups and will begin research under the direction of participating University of Rochester and Cornell University faculty members. Since this phase is likely to overlap with the beginning of the academic year, scheduling will be flexible. Interested participants will have the opportunity to conduct further during a third phase of the program, which does not have a definite end date.
Summer 2021 Team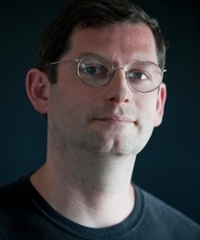 Professor of Mathematics, University of Rochester
Associate Professor of Mathematics, City University of New York (CUNY)
Assistant Professor of Computer Science, Yeshiva University

Visiting Assistant Professor, University of Rochester
Eligibility
Tripods NSF REU:
Candidates must be U.S. Citizens or permanent residents. If you are not a U.S. Citizen or a permanent resident, you can still apply to the STEM for All program (see below).
Candidates must be undergraduate students at the University of Rochester, Cornell University, or another college or university in the Rochester area.
Proficiency in linear algebra and multi-variable calculus.
Knowledge of mathematical analysis at the level of Rudin's Principles of Mathematical Analysis book, or equivalent.
Proficiency in elementary probability, including moment generating functions, central limit theorem and related concepts.
Proficiency in Python programming, including knowledge of numpy and other computational packages
Willingness to prepare for the program by reading the introductory materials and carefully reviewing the Python code depository that will be prepared ahead of the start of the program.
STEM for All:
Same as eligibility requirements as above, except that applicants NEED NOT be U.S. Citizens or permanent residents.

How to Apply
The application deadline for both the Tripods NSF REU and STEM for All summer 2021 programs is Friday, March 26, 2021.
If you wish to apply, please send an email to urstemforall2021@gmail.com by Friday, March 26, 2021 with the subject heading "Application to TRIPODS NSF REU 2021" or "Application to STEM for All 2021," depending on which program you are applying to. Your email should containing the following information:
Official college transcript.
One letter of recommendation from a mathematics instructor, preferably from an upper level course.
One letter of recommendation from a computer programming instructor.
A page-long statement describing your interest in the program and future plans.