Overview

Formed in 1956, The University of Rochester Symphony Orchestra (URSO) continues a tradition of joyful performances of masterworks of the symphonic repertoire. Numbering 100 members, the Symphony Orchestra (conducted by Dr. Rachel Waddell) is a blend of university undergraduate and graduate students as well as talented community musicians from the greater Rochester area. 
Membership is by auditions held at the start of the fall semester. URSO rehearses are on Tuesday evenings for our series of four free concerts each year that showcase this accomplished ensemble.
The Symphony Orchestra performs in the Henry Alvah Strong Auditorium on the University of Rochester River Campus.
Auditioning for the Orchestra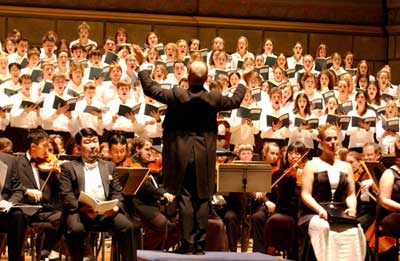 To be considered for membership in URSO, a brief audition is required. Auditions take about 5-7 minutes and will be on Tuesday August 27 and Wednesday August 28 of the 2019 fall semester. You must secure your audition time in advance by signing up online. Please prepare about three minutes of a solo which you feel best displays your musicality and level of technical accomplishment.
Selections from movements of a major concerto or a sonata would be appropriate choices. Sight-reading from the standard orchestra repertoire will be supplied as well.
Audition results will be posted within a day after auditions are completed on the music department ensembles bulletin board. We look forward to hearing you!
Although membership is normally granted through auditions held each September, experienced string players are welcome to audition at any time during the year. Rehearsals are held on Tuesday evenings from 7:30 to 10 p.m. in Strong Auditorium.
River Campus Concerto Competition
Students have the opportunity to compete to be a guest soloist in a public concerto performance with either the University of Rochester Symphony Orchestra or Chamber Orchestra.
Auditions for the annual River Campus Concerto Competition will take place on MONDAY, November 25, 2019 at 7:30 p.m. in Strong Auditorium. Any full or part-time UR River Campus student working toward a degree may audition (please see the application for details).
The winner will perform with the Symphony or Chamber Orchestra in a concert during the spring semester.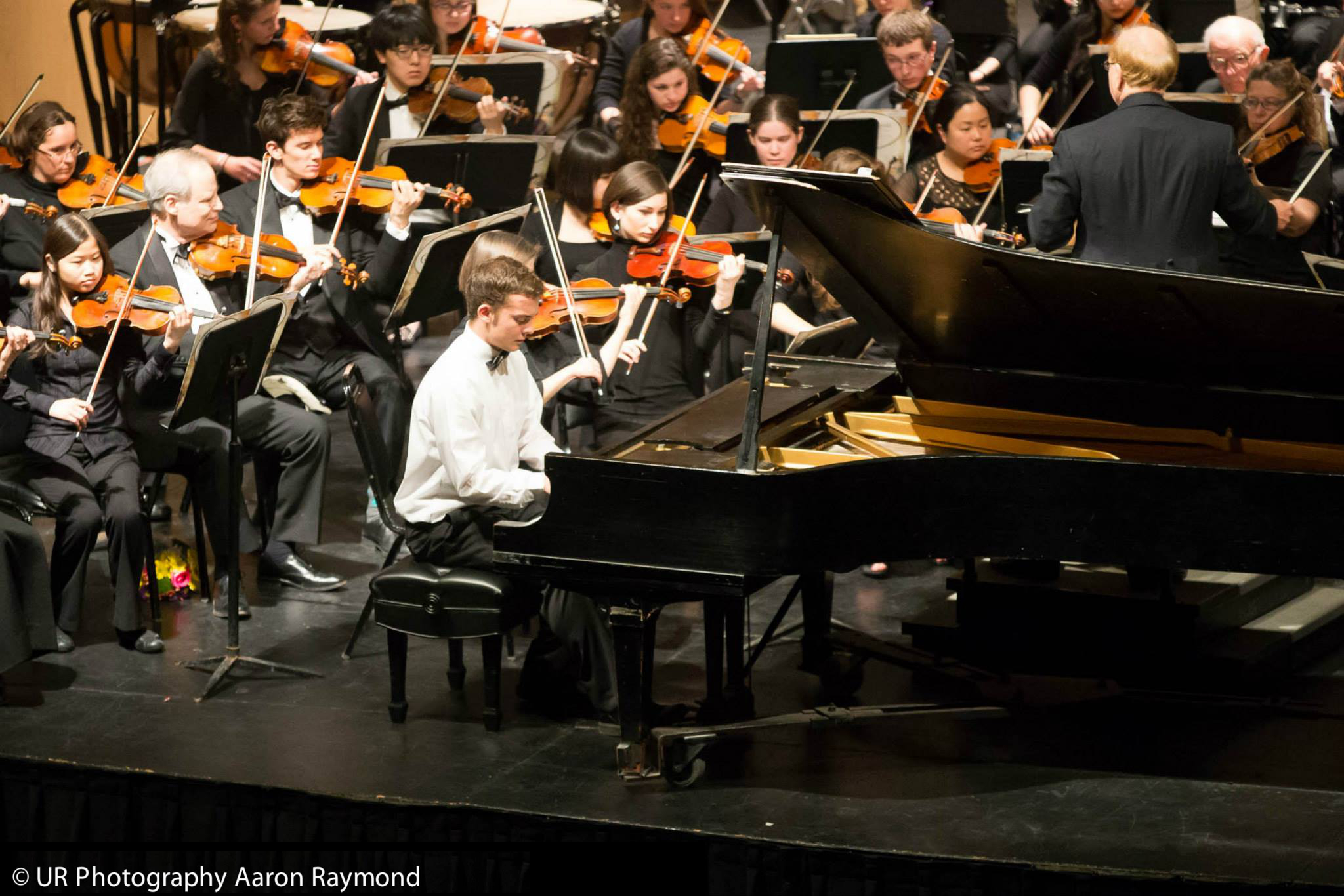 The completed application must be emailed to Dr. Rachel Waddell, Director of Orchestral Activities, no later than Friday, November 20th at 4 p.m.  Email is rwaddell@ur.rochester.edu. You can also see a PDF version of the Concerto Competition application.
We hope you will join us for this exciting season!