Overview

NOTE: We are happy to announce the return of our Concerto Competition!  Click here for details.
---
Formed in 1956, The University of Rochester Symphony Orchestra (URSO) continues a tradition of joyful performances of masterworks of the symphonic repertoire. Numbering 100 members, the Symphony Orchestra (conducted by Dr. Mark Powell) is a blend of university undergraduate and graduate students as well as talented community musicians from the greater Rochester area. 
Membership is by auditions held at the start of the fall semester. URSO rehearses are on Tuesday evenings (7:30PM - 10:30PM) for our series of four free concerts each year that showcase this accomplished ensemble.
The Symphony Orchestra performs in the Henry Alvah Strong Auditorium on the University of Rochester River Campus. 
---
 Auditioning for the Orchestra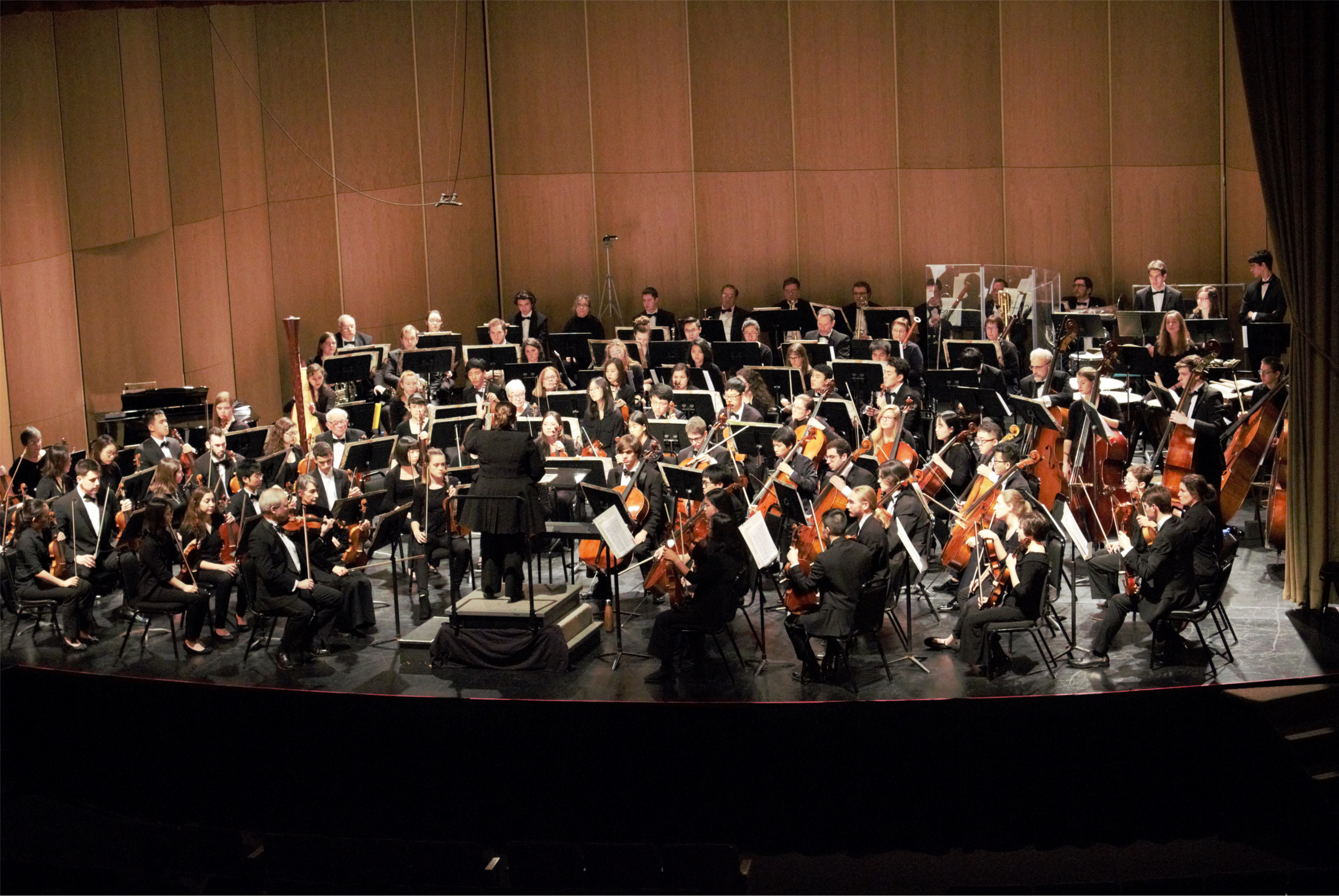 Auditions for the 2023-24 school year (new members as well as for concertmaster and principals) will take place in-person Tuesday, August 29 and Wednesday, August 30 from 9:00 am to 5:00 pm EST. Please note, percussion auditions will only be on Wednesday, August 30.

Each audition is 10 minutes long. Please select a ten-minute slot online (percussionist, please choose from a time on Wednesday August 30 only).
For for new members, you'll be asked to perform two (2) pieces of repertoire of your choice, showing a contrast in both musical style and technical ability. There will also be a small sightreading excerpt.
For concertmaster or section principal auditions (whether you are a new or returning player), please download the relevant audition packet found here.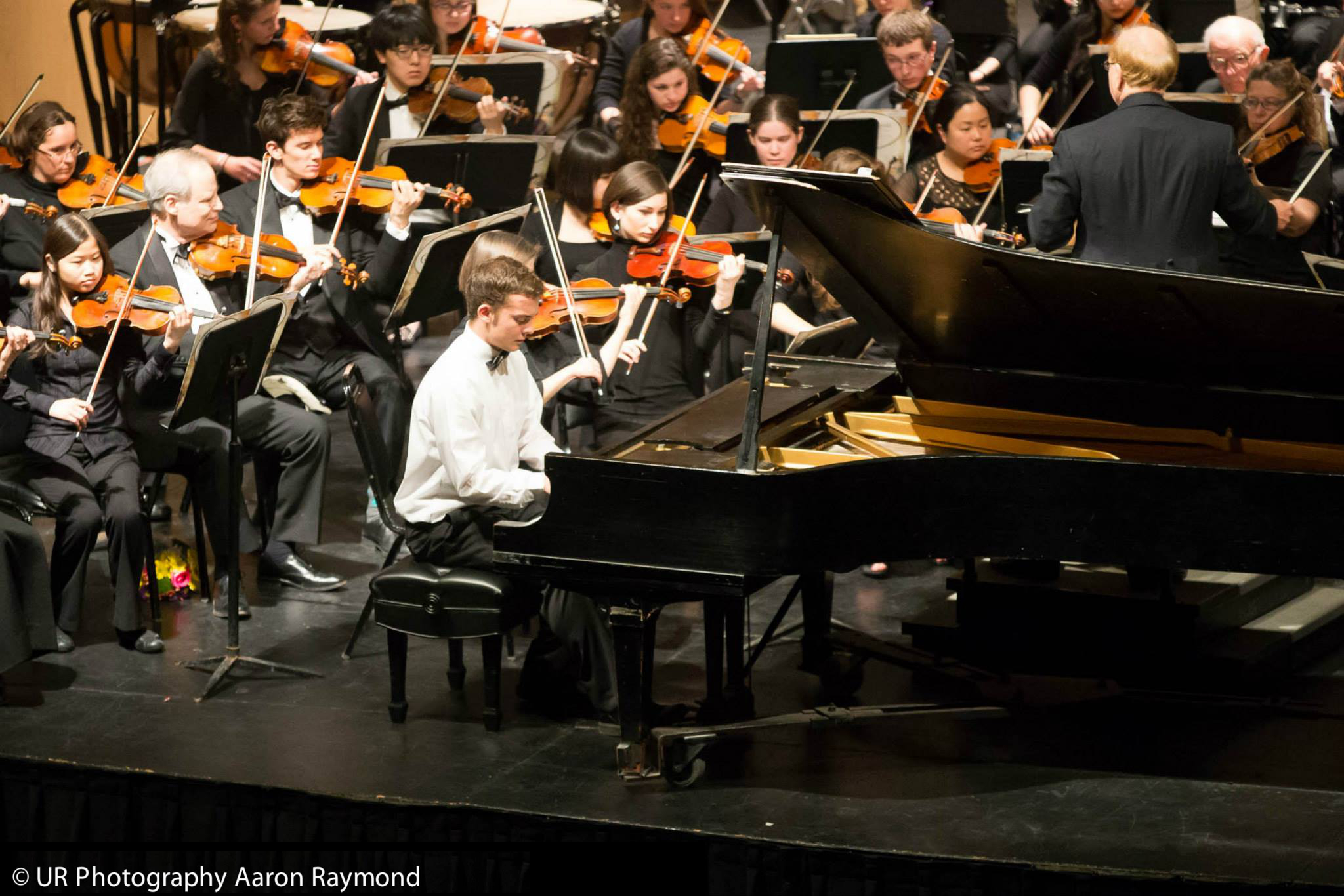 We hope you will join us for this exciting season!