Lessons and Practice Rooms
Below is information about:
---
Lessons at Eastman
Any undergraduate student who performs at an intermediate level, reads music fluently, and qualifies by audition can study privately at the Eastman School of Music. Lessons are typically taught by graduate teaching assistants. Students who take lessons at Eastman can get there via a University shuttle.
Auditions
Students wishing to take music lesson must audition for a position. Students should fill out the audition web form to schedule an audition. This should be done either during the summer or over winter break, at least several weeks before the start of the semester. Auditions are held in the fall and spring semesters. Most lesson auditions are scheduled on the first Friday of either the fall or spring semester.
After submitting the web form, students are placed in the audition schedule and are contacted again in LATE AUGUST (for fall semester) or EARLY JANUARY (for spring semester) with the date, time, and location of their audition.
The standard requirements for lesson (and ensemble) auditions are (a) one prepared solo of your choice, two- to three-minutes long, and (b) sight-reading. Here are the exceptions:
Studio percussion lessons*:

Classical audition requirements:

One etude or solo of your choice on the following instruments: snare drum, marimba, xylophone, timpani, and drum set

Drum set audition requirements:

Intermediate to advanced skills in more than one of the following styles:

Classical piano auditions consist of two standard works from the classical repertory of your choice (if in doubt, choose at least one piece by J. S. Bach). The audition does not need to be performed from memory, and will last about 10 minutes total.
Violin students should prepare a three-octave scale and a bit of any solo of their choice, and be prepared for sight-reading.
Jazz piano, jazz guitar, and jazz bass should prepare standard jazz works instead of classical solos, and should be prepared to demonstrate improvisatory ability on their instrument.
Voice auditions are very brief—four minutes long—and consist of one prepared song from the classical or Broadway repertory (you choose). A piano accompanist will be provided (a cappella auditions are acceptable too). If you choose to audition with accompaniment, you must bring a piece of printed music in a suitable format easily read by said accompanist (either a full-size folio or, if duplicated or printed, in a binder or folder).
Brass lesson auditions include required etudes that must be obtained from Jimmy Warlick (j.warlick@rochester.edu) well in advance of the audition date. In addition, brass students should be prepared to play one major or natural minor scale at the audition.
Woodwinds students will have five minutes and must bring their own music to play (a piece of printed classical music). Do not come in and simply improvise for your audition! Students interested in incorporating jazz into their lessons should inquire after passing the standard (classical) requirements of their audition.
*All auditions (including drum set) require the ability to read music. If you are not able to demonstrate this through a prepared snare drum or keyboard etude or solo, sight-reading will be required on snare drum for drum set auditions, and either snare drum or marimba (two mallets) for classical auditions.
A separate copy of solo sheet music is not required by the audition judges.
Lessons for Beginners
Students who are interested in taking beginner-level classes can do so through the Eastman Community Music School (ECMS) without credit and for a fee. For more information, please call (585) 274-1400 or visit the ECMS website.
---
Practice Rooms
Practice rooms, with upright pianos, on the River Campus are located in the basement of Spurrier Hall (located between the Towers athletic field and Susan B. Anthony Hall). See a map of rooms.
The building is generally open between 8 a.m. and midnight during the academic year. Additional practice rooms with grand pianos are available in Strong Auditorium for music majors or those taking hour-long piano lessons at the Eastman School of Music.
These rooms are kept locked. Students may get keys in the music department, between 9 a.m. and 4 p.m., from either Jimmy Warlick in Dewey 1-339 orElaine Stroh in Dewey 1-316. The cost is $20 ($10 fee, plus a refundable $10 deposit).
In addition, there are four private percussion rooms available, also in Spurrier. Students must provide their own drum set. Rooms can accommodate two sets, so if more than four students request rooms, sharing shall commence. At that time, students sharing the room will be notified and will be responsible for arranging schedules for use. For availability and keys, see Jimmy Warlickin Dewey 1-339.  Drum battles are discouraged!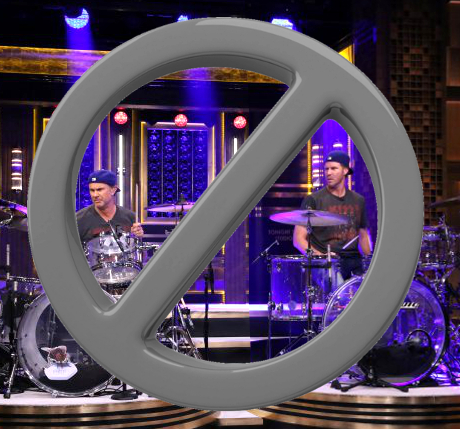 For students seeking non-ensemble or non-academic band rehearsal space (i.e., those wondering, "Where can my rock/metal/punk-fusion/jam band rehearse on campus?"), contact our friends at the MIF (Music Interest Floor) located at the top of Wilder Tower in Jackson Court.
---
Instrument Storage
We have a limited number of rooms for both practice and storage of percussion equipment, large strings (double bass and cello), and larger brass instruments. These rooms are made available on a first-come, first-serve basis to students participating in ensembles or taking lessons at Eastman.
Contact Jimmy Warlick for details.