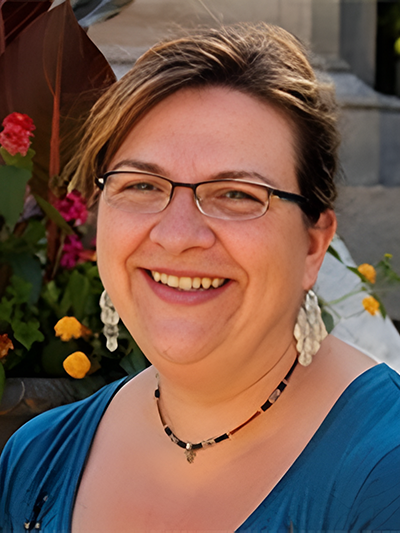 ---
Fast Facts
Name: Jacquilyn Rizzo
Position: Administrative Assistant
Education: AS (Social Sciences and Human Behavior), BS (Psychology), MBA (Public Accounting, Corporate Accounting, and Finance)
How long you've been with the department?
Since April of 2006
What's the coolest thing you've ever done?
I have walked on volcanic (igneous) rocks. When I went to Hawaii, we visited an active volcano and were able to walk around the base. We were walking on this amazing black rock that had once been a lava flow.
If you could witness any historical event, which one would you want to see and why?
Martin Luther King, Jr.'s "I have a dream" speech. I can only imagine the energy and hope that filled the day.
What do you like to do in your spare time?
Spend time with my family, crafts (needlepoint, crochet, painting, pretty much anything creative), all kinds of puzzles, and enjoying the outdoors whether it's making s'mores in the backyard or throwing a football around at the park.
Where would you go on your dream vacation?
Road trip. I would love to travel all around the US in an RV!
What's the most important thing you've learned in the last five years?
I've learned how important it is to take time for you to take care of yourself and do the things that make you smile, laugh, and enjoy life.