Jane Comfort & Company present "Beauty"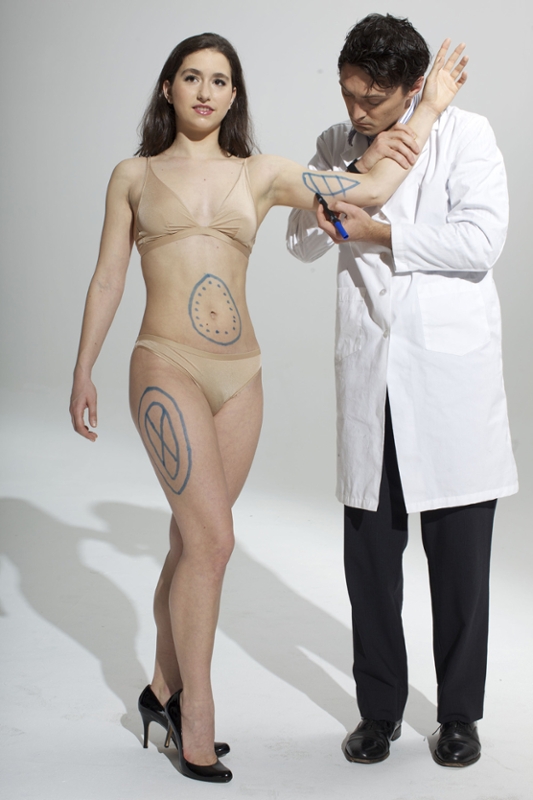 Renowned choreographer Jane Comfort and her contemporary dance company during the 6th Annual inspireDANCE Festival. Jane Comfort is a choreographer, writer, and director known for issue-oriented works integrating text and movement. Since 1978 she has created over 50 dance/theater works, most of them evening-length, that have been presented throughout the United States, in Europe, and in Latin America. She will present her recent work called Beauty, a dance theater work about the cultural pressures surrounding women's physique, attire, and appearance, in UR's Strong Auditorium on January 29, 2016.
Jane Comfort will participate in a formal Panel Discussion preceding the performance of Beauty in Strong Auditorium (978 seats) to provide a wide audience with a context for this work, dealing with expectations for the ideal female body via the example of Barbie.  The panel will feature Jane Comfort, Kristin Doughty, Beth Jorgensen, Catherine Lewis, Glenn Mackin and Heather Layton, and will be introduced by Missy Pfohl Smith.
Jane Comfort will also offer three master classes open to all at UR, in addition to community participants.  A dinner will also bring the collaborating faculty, selected students and departments together with these distinguished guest artists and panelists. 
Jane is a highly respected artist who received a 2010 Guggenheim Fellowship for the creation of Beauty, a BESSIE Award for Underground River, a Collaboration Award from the Coalition of Professional Women in the Arts and Media in 2006 for her collaboration with composer Joan La Barbara on Fleeting Thoughts, a Doris Duke Award for New Work in 2000, and a Habie Award for distinguished service to the arts from the University of North Carolina in 2003. She has received 15 NEA fellowships and grants (1979 to 2012) among many other awards and grants for her work that has delved into gender, violence, social justice and much more.  
Click here for more info.
This performance is sponsored in part by the Humanities Project, a program of the University of Rochester Humanities Center.