---
Plutzik Reading Series: Jericho Brown
March 23, 2020 at 5 p.m.
Welles-Brown Room, Rush Rhees Library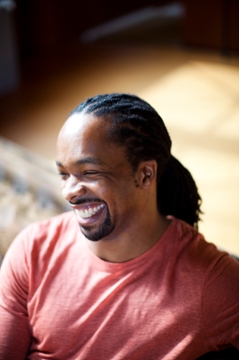 Did you know?
English department faculty have garnered numerous awards and honors, including from the National Endowment for the Arts, Guggenheim Foundation, Newberry Library, and Modern Language Association, among others.
For 20+ years, Professor Emeritus Russell Peck led the "Theater in England" course, shepherding participants to multiple plays each day over two weeks. Katherine Mannheimer now leads the course.
Blake/An Illustrated Quarterly, a journal devoted to the artist and poet William Blake, is celebrating its 50th year in 2016-17.
---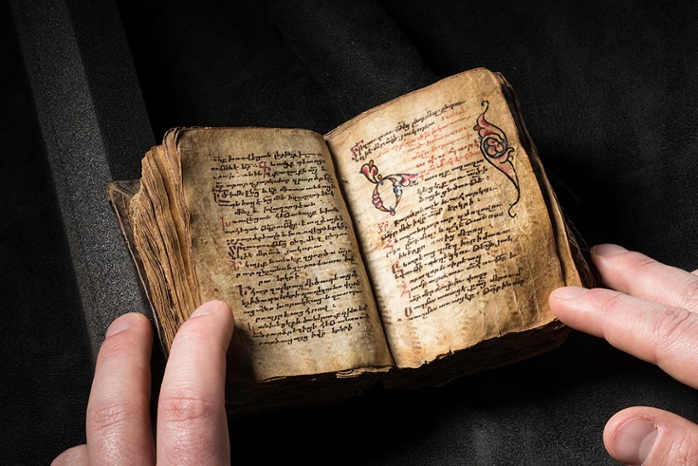 Feature Story
Multispectral imaging unlocks a Smithsonian treasure's secrets
Associate Professor of English and textual scientist Gregory Heyworth and his students have been occupied in their multispectral imaging lab for weeks, working to recover the hidden text in a rare Armenian prayer book sent to them by the Smithsonian. 
The "over text"—the visible text—is of an Armenian prayer book, suspected to date from the 15th century. But there is also an "under text"—a work that was erased to recycle the parchment for the over text. Heyworth and his Lazarus Project team use different wavelengths of light to painstakingly photograph an object, revealing what the eye cannot see.
Read More
---
Alumni in the News
Via Rochester Review: "What's Your Script?"
Through 'compassionate creativity,' theater artist Kali Quinn '03 finds her own script, and helps others find theirs. Artwork: David Cowles for Rochester Review
---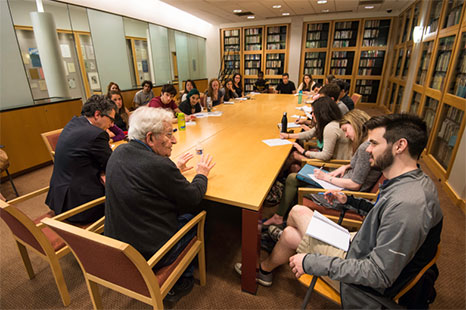 Literature and
Language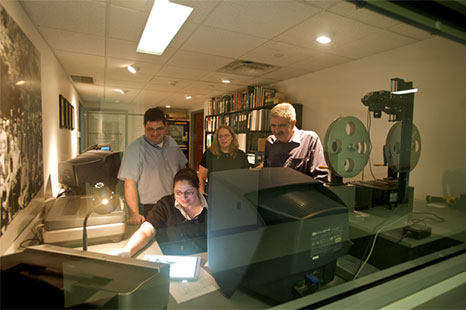 Film and
Media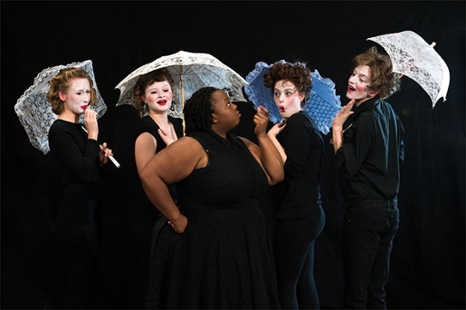 Creative writing and
theater
---
Want more information about the Department of English? Contact us.
---