---
Faculty News
Jeffrey Q. McCune, Jr., associate professor of women, gender, and sexuality studies and of African and African American studies at Washington University in St. Louis, has been named director of the Frederick Douglass Institute in the School of Arts & Sciences. The Department of English is delighted to welcome him to the university and we are excited to work with him.
Inspiration Project
The Inspiration Project, sponsored by the Literary Arts Program, is now underway for its 11th year. University of Rochester students and adults from CP Rochester have begun meeting virtually this semester to create original written works.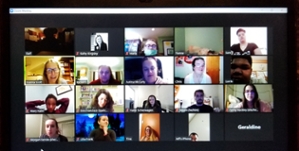 Did you know?
English department faculty have garnered numerous awards and honors, including from the National Endowment for the Arts, Guggenheim Foundation, Newberry Library, and Modern Language Association, among others.
For 20+ years, Professor Emeritus Russell Peck led the "Theater in England" course, shepherding participants to multiple plays each day over two weeks. Katherine Mannheimer now leads the course.
Blake/An Illustrated Quarterly, a journal devoted to the artist and poet William Blake, is celebrating its 50th year in 2016-17.
---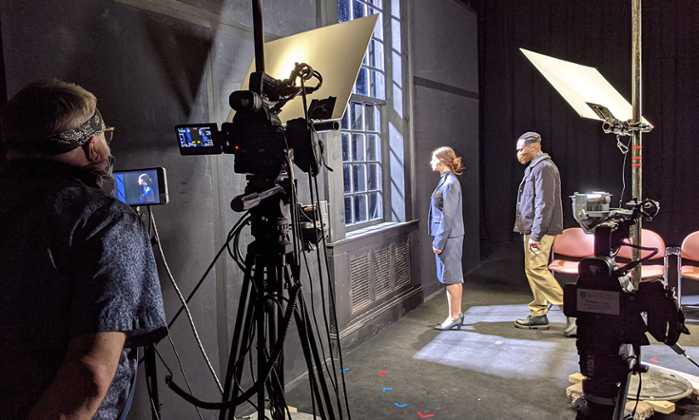 Feature Story
International Theatre Program presents Terminal 3
The International Theatre Program will present Terminal 3 — a play by playwright and poet Lars Norén — from April 30 through May 2.
One of Sweden's most highly regarded playwrights, Norén wrote more than 70 plays that were translated into several languages and performed regularly in Europe before he died of COVID-19 in January.
The production takes on the hybrid nature of the current cultural moment. "We shot it like a movie, and it was staged partly as a traditional play, but also specifically for the camera," says Nigel Maister, the Russell and Ruth Peck Artistic Director for the International Theatre Program.
Read More
---
Alumni in the News
Via Rochester Review: "What's Your Script?"
Through 'compassionate creativity,' theater artist Kali Quinn '03 finds her own script, and helps others find theirs. Artwork: David Cowles for Rochester Review
---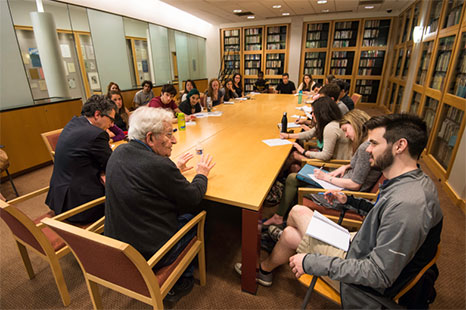 Literature and
Language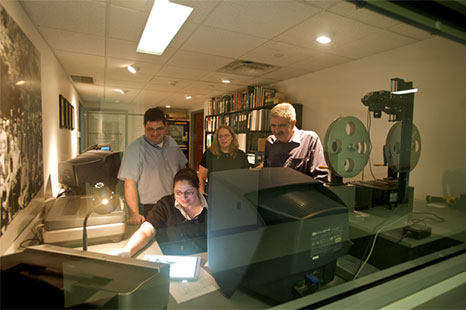 Film and
Media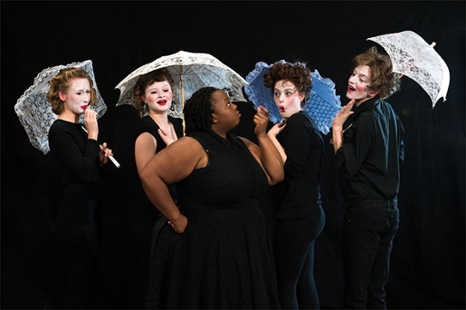 Creative writing and
theater
---
Want more information about the Department of English? Contact us.
---