---
Department News
The first issue of the Department of English Newsletter is now available. In it, you'll find stories about how our faculty is raising up unheard voices about black studies now; how the theatre department reimagined its entire fall and spring productions to ensure everyone's safety amid the pandemic; and check out a list of what's new on bookshelves from our faculty.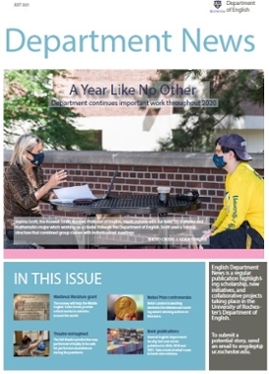 Plutzik Reading Series
For its 60th anniversary season, the Plutzik Reading series is thrilled to welcome Catherine Lacey on November 15th at 5pm in the Welles-Brown Room of Rush Rhees Library. Her lecture is free and open to the public.
For more information, visit the Plutzik Reading Series website.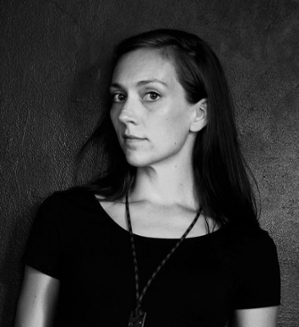 Did you know?
English department faculty have garnered numerous awards and honors, including from the National Endowment for the Arts, Guggenheim Foundation, Newberry Library, and Modern Language Association, among others.
For 20+ years, Professor Emeritus Russell Peck led the "Theater in England" course, shepherding participants to multiple plays each day over two weeks. Katherine Mannheimer now leads the course.
Blake/An Illustrated Quarterly, a journal devoted to the artist and poet William Blake, is celebrating its 50th year in 2016-17.
---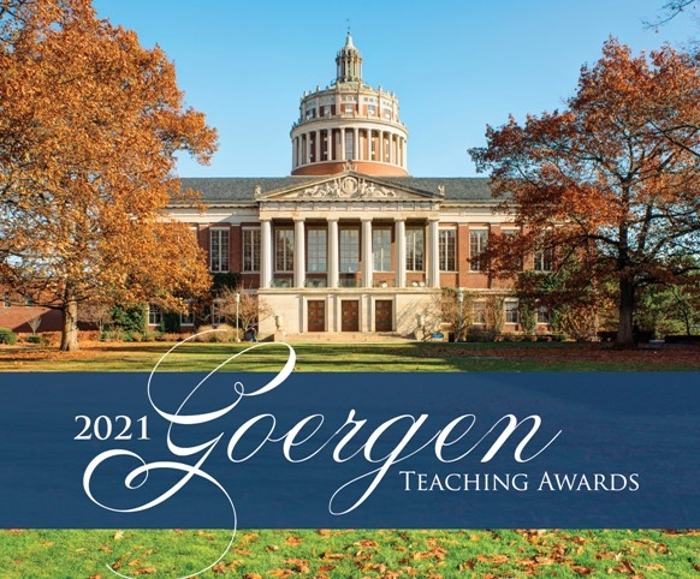 Feature Story
English Professor To Be Honored With Goergen Teaching Award
Three University of Rochester educators will be honored for their work next week as recipients of the annual Goergen Awards for Excellence in Undergraduate Teaching. Among the honorees is Jason Middleton, an Associate Professor of English and Visual and Cultural Studies and Director of the Film and Media Studies Program. He has been at the university since 2007.


He will be honored at a ceremony on Thursday, October 28th, along with Will Bridges, an associate professor of Japanese in the Department of Modern Languages and Cultures, and Elaine Sia, a professor in the Department of Biology. The ceremony is open to all English students, faculty and staff. To RSVP please contact Denise Logory (denise.logory@rochester.edu). 
Read More
---
Alumni in the News
Via Rochester Review: "What's Your Script?"
Through 'compassionate creativity,' theater artist Kali Quinn '03 finds her own script, and helps others find theirs. Artwork: David Cowles for Rochester Review
---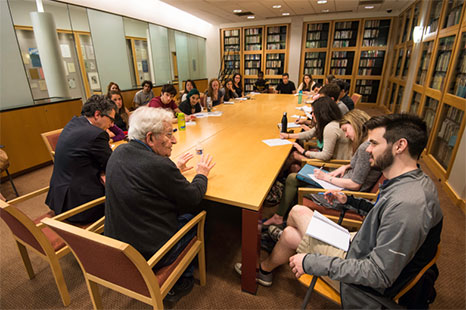 Literature and
Language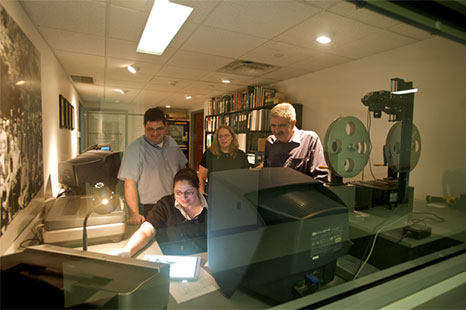 Film and
Media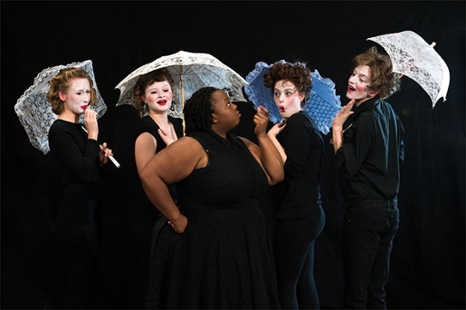 Creative writing and
theater
---
Want more information about the Department of English? Contact us.
---