Alumni Placement
Professionalization: Preparing Students for the Job Market
Our PhD students enter the academic job market with excellent credentials as both scholars and teachers.
Students receive careful mentoring throughout the job search. In addition to the advising provided by students' dissertation committees, two faculty members each year serve as job placement officers. Beginning several months prior to the fall application deadlines, the placement officers lead a series of intensive workshops, with sessions dedicated to each separate element of the application package, including the cover letter, dissertation abstract, cv, teaching statement, and/or teaching portfolio. Students also practice interviewing and presentation skills. For details on where our PhD graduates have secured positions, please visit the PhD placement page.
MA Placement
Students apply to our master's program in English with a number of careers in mind. For some the MA is a first step in their plan to obtain a PhD; these students find their course taking and summer capstone experience (either an MA Essay or an MA Exam) valuable preparation for their future academic work and a valuable credential when they apply to PhD programs. Others plan on teaching secondary school or join our master's program after several years teaching secondary school; the MA supplements their training and classroom experience. About a quarter of our students are preparing for careers unrelated to secondary or post-secondary education. For these students, the master's program offers a compelling intellectual experience whose training in writing and research serves them well in a range of future professions. For details on what some of our MA graduates are doing now, please visit the MA placement page. 

Alumni Profiles
---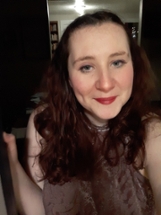 Name: Gabi Kirilloff
Graduation Year: 2013
Program: English
Degree: MA
---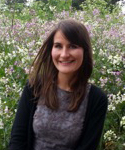 Name: Morgan Lessley
Graduation Year: 2014
Program: English
Degree: MA
---

Name: Victoria Szabo
Graduation Year: 2000
Program: English
Degree: PhD