Norman M. Kaplan Memorial Prize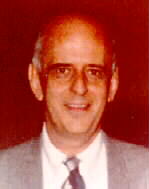 The Norman M. Kaplan Memorial Prize was established in March 1974 by the family and friends of Norman M. Kaplan. It is awarded to the PhD student who, having completed two years of study at the University, has given evidence of excellent scholarship through his or her performance in graduate economics courses.
Norman M. Kaplan was Xerox Professor of International Economics at the University of Rochester from 1962 through 1973. He also served as director of graduate studies for many years.
Mrs. Kaplan's statement inaugurating the Kaplan Prize
"I am very pleased that Professor Rosett has asked me to make the award today of the first Norman Kaplan Memorial Prize, because I feel in making this award we are continuing the heritage my husband left all of us, and honoring the memory of a great scholar, a great teacher, a humanitarian -- and a very dear friend."
"I can't help but remember that last year at this time he was here welcoming the new graduate students, virtually with his last bit of strength. Working at the frontiers of knowledge in his field, and sharing that knowledge with the next generation, was the way my husband spent his life. It comforts me greatly to know that if he had those precious years to live over again, he would have chosen to live them exactly the same way."
"He sought no rewards, but of course he had many, in the esteem of his colleagues, and the respect and affection of his students. In setting up this prize, which was the loving work of many friends, I found especially heartwarming the response of my husband's former students, who were enormously generous in their financial contributions, and very warm in their expressed affections for him. I feel deeply grateful -- and very proud."
"I am especially pleased in making the award today to two young men whom my husband had described to me as exceptionally outstanding students in a outstanding graduate class. It gives me great pleasure to present the first annual Norman M. Kaplan Memorial Prize to Robert Flood and Swapan Das Gupta."
Kaplan Prize Winners
Robert Flood and Swapan Das Gupta, 1974
Kazuo Nishimura and Nicholas Rau, 1975
Lung-Fei Lee, 1976
Glenn MacDonald and Chitra Ramaswami, 1977
Anastassios Gagales, 1978
Carlos Noreiga-Curtis, 1979
Simon Vicary, 1980
David Aschauer, 1981
Joseph Haubrich, 1982
Satyajit Chatterjee, 1983
Vittorio Grilli, 1984
Monica Hargraves, 1985
Dimitrios Diamantaras, 1986
Takao Kataoka, 1987
Kerk Phillips, 1988
Miguel Gouveia, 1989
Lee Ohanian, 1990
Byung Kun Rhee, 1991
Kok-Meng Koh, 1992
Tayfun Sönmez, 1993
Joao Gomes, 1994
Luca Dedola, 1995
Rui Albuquerque and Eiichi Miyagawa, 1996
Ozgur Kibris and Atila Abdulkadiroglu, 1997
Kazuhiro Yuki and Ananthakrishnan Seshadri, 1998
Toshihiko Mukoyama, 1999
Igor Kopylov, 2000
Po-Han Fong, 2001
Shamim Mondal, 2002
Diego A. Dominguez, 2003
Kausik Gangopadhyay, 2004
Rodrigo Velez Cardona, 2005
Benjamin Villena, 2006
Omer Acikgoz, 2007
Jiyoon Oh, 2008
Siwei Chen, 2009
Wonki Cho and Yu Liu, 2010
Yicheng Wang, 2011
Matthew Knowles, 2012
Patrick Harless, 2013
Richard DiSalvo, 2014
Hyun-tae Kim, 2015
Carter Mix, 2016
Jihwan Do, 2017