Department News
Rose Kennedy named one of 20 Packard Fellows nationwide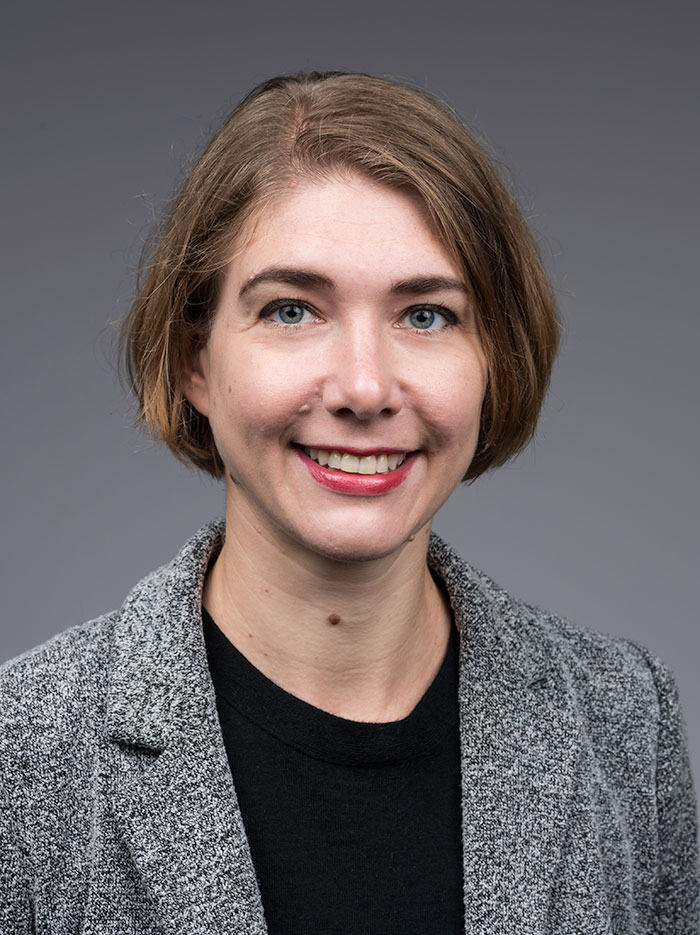 Congratulations to Rose Kennedy, an assistant professor of chemistry and one of only 20 science and engineering professors across the United States to be awarded a 2022 Packard fellowship.
Rose Kennedy, an assistant professor in the Department of Chemistry, has been named a 2022 Packard Fellow by the David and Lucile Packard Foundation. The fellowship annually honors 20 science and engineering professors across the United States who are pursuing research early in their careers. Each fellowship is accompanied by an individual grant of $875,000, distributed over five years.
Kennedy's research focuses on synthetic chemistry and developing unconventional and sustainable strategies for producing innovative building blocks and materials. A current project includes developing more sustainable catalytic methods. Catalysis—accelerating the rate of a chemical reaction or promoting an entirely new reaction by introducing a substance known as a catalyst—plays a crucial role in chemical discoveries in biomedicine, agriculture, energy, and other fields. However, this process often relies on the use of rare, precious metals and generates substantial chemical waste.
Kennedy and the members of her lab develop methods that use sustainable elements as catalysts to temporarily remove a molecule's functional groups—arrangements of atoms that determine the molecule's behavior—and reinstall them elsewhere in the molecule to change the molecule's overall properties and applications. The sustainable elements Kennedy uses as catalysts include nickel, copper, and iron, which are abundant on Earth. This approach provides a traceless and waste-free alternative to many unsustainable chemical synthesis practices.
"Early-career support from the Packard Fellowship will enable my group to pursue innovative projects in the design and application of new catalysts," Kennedy says. "This award will support application of our mechanistic insights to target a transformative—but challenging—approach of borrowing simple chemical units to remodel sustainable building blocks for synthesis."