Department News
Ray Teng Receives Witmer Award for Distinguished Service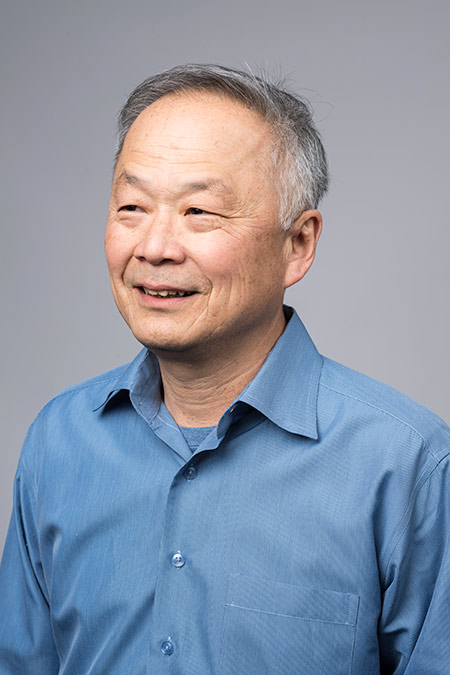 Ray Teng, Senior Laboratory Engineer with the Department of Chemistry was recently honored with the University of Rochester Witmer Award for Distinguished Service. The prestigious award is presented to staff members whose careers have been characterized by outstanding and sustained contributions to the University.
Ray has been affiliated with Rochester for the past 40 years, first as a student and more recently during his 18-year career at the University—first in the geology and physics departments and now in the Department of Chemistry.
Teng plays several key roles within the department, from designing and planning research space that enables hiring to serving as a service technician on a wide range of instruments to keeping equipment running and undergraduate laboratories functioning.
"Ray is far and away the most talented, broadly skilled, and outgoing technical staff member I have ever worked with. He is an indispensable member of the Rochester community," writes Michael Neidig, the Marshall D. Gates, Jr. Professor of Chemistry, in a nomination letter.
In addition to his practical work, Teng is known as a "builder of community" and for establishing close working relationships with the department's graduate students and serving as an additional mentor. "He takes great joy in working alongside students to build new equipment, troubleshoot old equipment, and enable new experiments," writes Kara Bren, the Richard S. Eisenberg Professor in Chemistry and chair of the department, in a letter of support. "I can't think of a single chemistry PhD student who has not acknowledged Ray in their thesis defense that I have seen."
Colleagues say that Teng's level of dedication, attention to detail, and passion for his work are unparalleled. "I can say with confidence that without his partnership over the past seven years, I would not have achieved the same level of excellence in research," adds Ellen Matson, an associate professor of chemistry, in a letter of support. "Ray's talents and dedication to advancing science have impacted the careers of many students and researchers." 
---
Related links: