Department News
David Vargas Wins 2021 Merck Research Award for Underrepresented Chemists of Color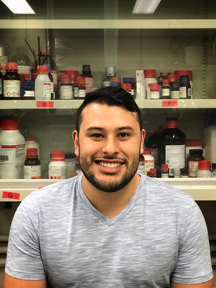 Congratulations to David Vargas (Fasan Group) on being selected as the winner of the 2021 Merck Research Award for Underrepresented Chemists of Color!  This award is for underrepresented groups in chemistry including that are third year chemistry graduate students (minimum) or postdocs.  Awardees receive a Merck mentor and networking opportunities, as well as travel funds for participation to the 2021 Merck Award Symposium where they will present their research.
David Vargas, a Ph.D. Candidate in the Fasan Lab, is a NSF Graduate Research Fellow and also a recipient of the ACS YCC Leadership Development Award. He has been working on the development of new biocatalytic methodologies for the synthesis and functionalization of heterocyclic via abiological carbene transfer chemistry. The recipients of this Merck Award are selected based on their research accomplishments as well as other factors, including a clear vision for how the award would impact their career and enable them to give back to their community to help fellow underrepresented individuals, an appreciation for how the program would help them despite challenges they faced as a person of color, and their demonstrated potential to become research pioneers and scientific innovators.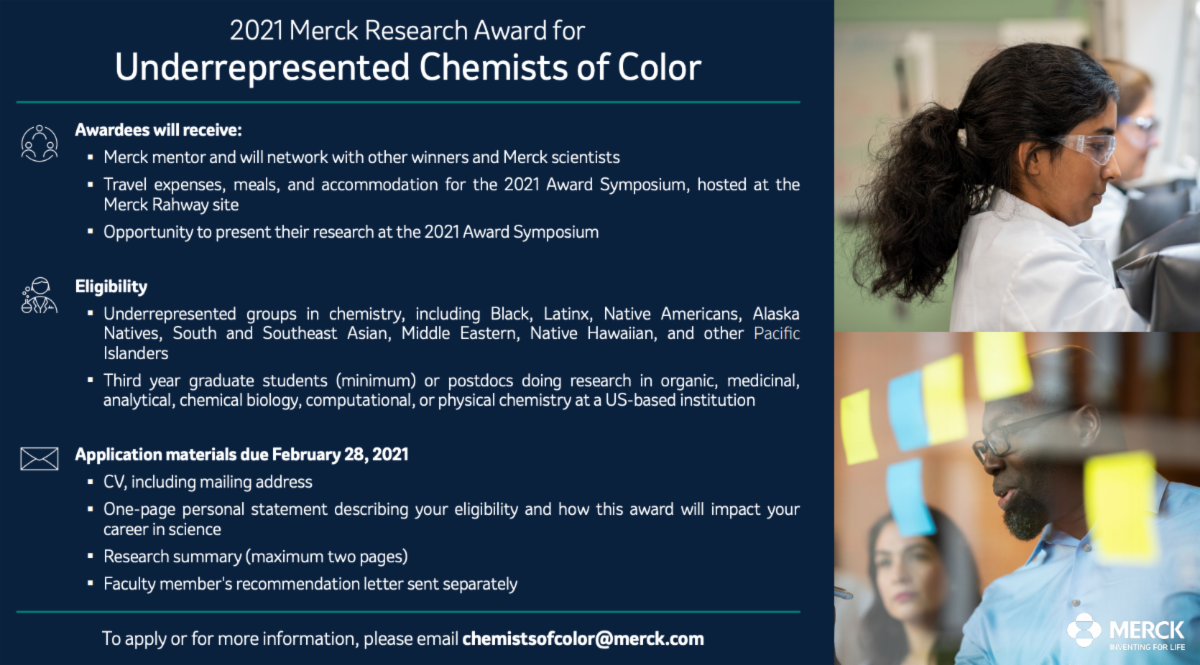 ---
Related Links...
Please email chemistsofcolor@merck.com to apply or for more information on the Merck Research Award for Underrepresented Chemists of Color.