Department News
Michael Klaczko Wins 2021 Art of Science Competition
Congratulations to Michael Klaczko, one of our 3rd year PhD candidates in the McGrath Lab, for winning the top prize at this year's Art of Science Competition for his submission, "Crystals in Bloom" (below). The competition, which was open to currently enrolled students, faculty, and staff at the University and sponsored by the Hajim School of Engineering and Applied Sciences in collaboration with River Campus Libraries, received 48 submissions representing 16 different disciplines Nearly 400 members of the University community cast their votes for the People's Choice award.The prizes are $1,000 for first place, $500 for second place, and $250 each for third place and People's Choice. The winning entries will be displayed in Carlson Library.
Klaczko used a scanning electron microscope to capture an image of hydroxyapatite crystals. He then added colors in Photoshop to produce the final image.
"The bursts of color and familiar flower forms will intrigue and inspire thought about crystal growth and ordered structure at the micro-scale," Klaczko says. "The relationship of a material which comprises our bone to the natural and macroscopic world will convey not only the power of electron microscopy but also the similarities that the inorganic and organic world share which may not be obvious.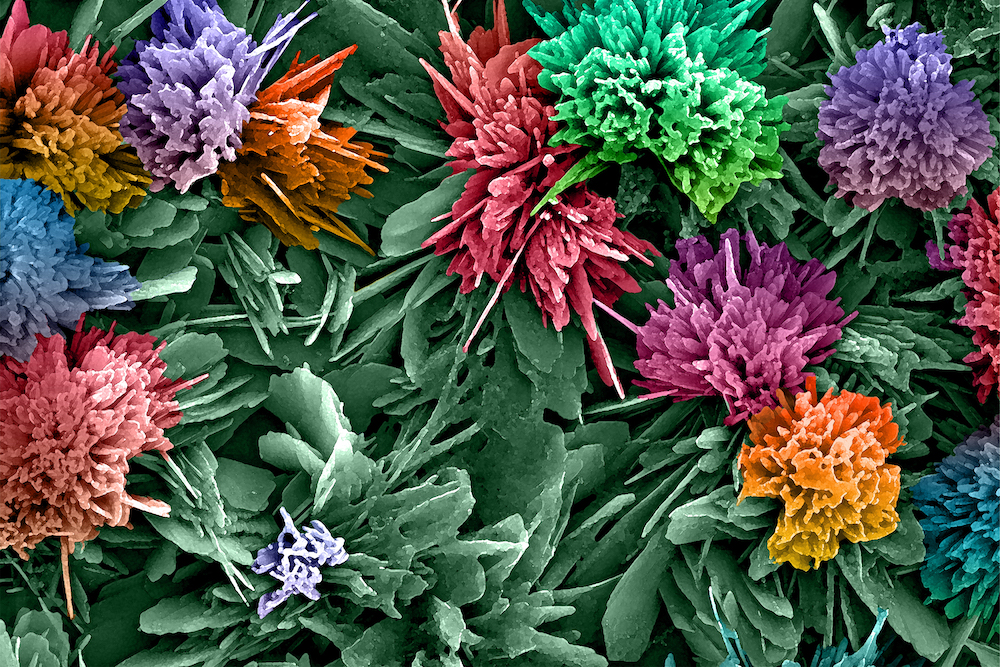 ---
 Related Links