Department News
Daniel Carstairs Awarded 2021 ACS SURF (Summer Undergraduate Research Fellowship)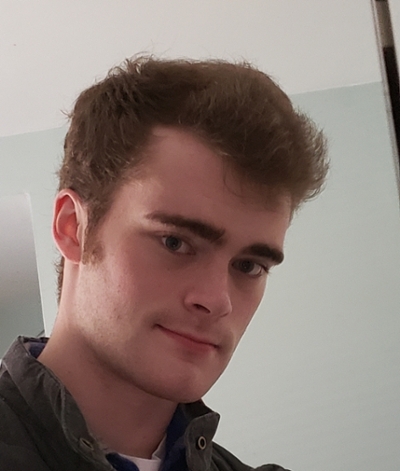 Congratulations to Daniel Carstairs ('22), an undergraduate researcher in the Paradine lab, on being awarded the 2021 ACS Division of Organic Chemistry SURF (Summer Undergraduate Research Fellowship). This competitive fellowship provides support for outstanding undergraduate students in organic chemistry to carry out research at their home institutions during the summer between their junior and senior year. Fellows are selected on the basis of their research proposals, academic records, and demonstrated passion for laboratory science.
In addition to $5000 in stipend and research expenditure support, fellows will participate in virtual meetings throughout the summer with seminars from industrial researchers and networking events. The capstone event of the SURF program is a paid trip to Pfizer's research site in Groton, CT in September (COVID-dependent), where Daniel will participate in an award symposium and present the results of his summer research.
Daniel's SURF proposal is entitled: "Enantioselective Spirocyclization Reactions with Transition Metal Catalysts." This research is focused on the use of earth-abundant transition metals as single electron transfer catalysts to generate complex products with potential biological relevance, and is part of the Paradine group's broader efforts to develop highly selective carbon-carbon bond forming reactions using transition metal catalysis.
"Daniel has already made remarkable progress in his research throughout the academic year, especially considering the limited time in lab due to COVID restrictions, and this fellowship presents a fantastic opportunity for him to expand on his research efforts," says Daniel's research advisor, Prof. Shauna Paradine. "I'm thrilled to see this well-deserved recognition for an exceptional research student."
---
Related Links...