Department News
Rochester YCC Wins Outstanding New Local Section YCC Award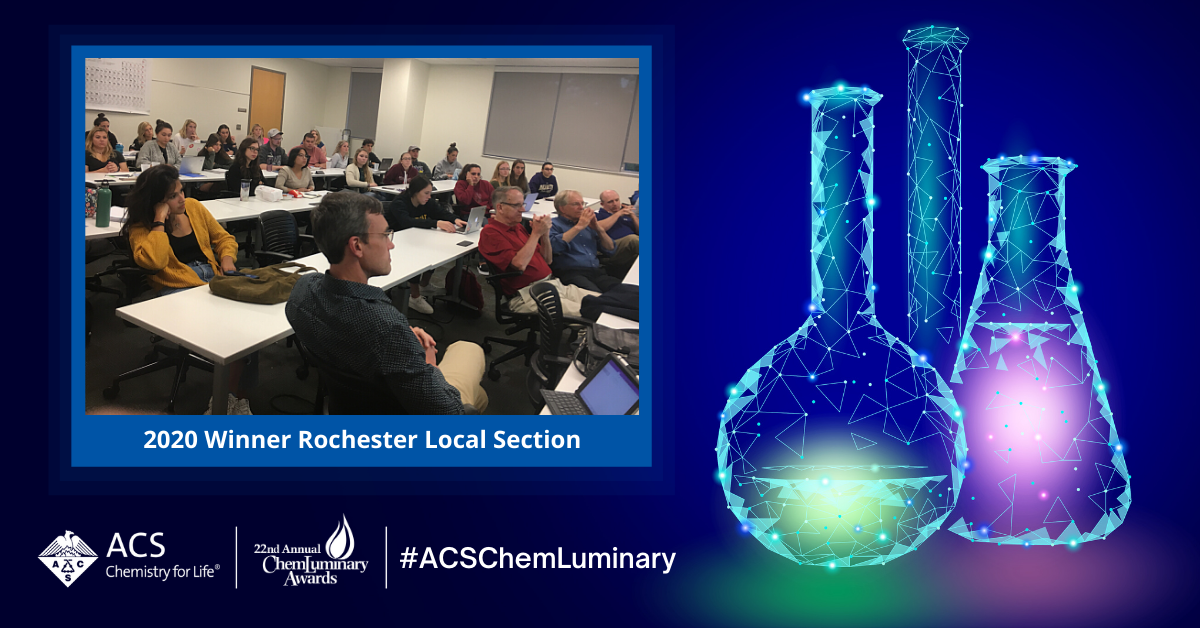 Congratulations to the ACS Rochester Local Section for winning of the 2020 ACS ChemLuminary Award for Outstanding New Local Section YCC!
"The Rochester Local Section Younger Chemists Committee helps younger chemists climb the ladder of success by bringing together speakers from chemical industry and academia to share their career journey and give advice to aspiring young chemists. Three professors from different types of academia and two industrial chemists shared their personal studies, offered advice and answered questions."
 -  ACS ChemLuminary Award website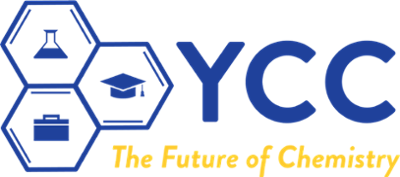 The ACS YCC (American Chemical Society Younger Chemists Committee) addresses specific issues facing younger chemists within the ACS and serves as a voice to the Society on behalf of younger chemists.
Their goals are to:
Advocate for younger chemists' needs, concerns, and contributions.
Provide tools and support to younger chemists for diverse career opportunities and development.
Foster and connect communities of younger chemists around the world.
The two co-chairs of the Rochester YCC are Eric Schreiber (University of Rochester graduate student in the Matson group) and Elana Stennet (at Hobart and William-Smith Colleges).  Other members are from universities in the Rochester area, and include the following UR students that served on the Executive Committee:
Brittney Petel, Outreach Coordinator (Postdoctoral Researcher at National Renewable Energy Laboratory, UR Alum that worked in Matson Group)
Maria Camila Aguilera, Social Media Chair (Neidig Group )
Nikki Bakas, Secretary (Neidig Group)
Brittney Beidelman, Events Coordinator (Knowles Group)
James Stair,  Treasurer (Knowles Group)
For more information on the Rochester YCC, check out their social media links (below), or email: rochesteryccacs@gmail.com
---
Related Links...