Department News
Chemistry Welcomes New Faculty Member, Dr. Brandon Barnett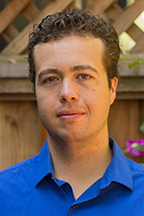 Brandon Barnett, Assistant Professor of Chemistry, will officially join the UR Department of Chemistry faculty as of January 1, 2021. 
Prof. Barnett received a B.S. (Summa Cum Laude) in Chemistry in 2011 from the Pepperdine University. He then joined the lab of Prof. Joshua Figueroa at UC San Diego as an NSF graduate research fellow and a Department of Education GAANN fellow, where he studied the chemistry of reduced nickel, palladium, and platinum complexes bearing encumbering isocyanide ligands. Prof. Barnett later moved to UC Berkeley to perform postdoctoral work with Prof. Jeffrey R. Long. There, his work examined the use of metal–organic frameworks for applications in hydrocarbon separations and hydrogen storage. We are thrilled to have Dr. Barnett join Rochester and the Department of Chemistry soon.
The Barnett group will be pursuing innovation in catalysis and materials design to revolutionize the separation and functionalization of abundant chemical feedstocks. The group's research includes Shape-Selective Catalysis, Next-Generation Materials for Molecular Separations, and Trapping Elusive Species within Porous Materials. By being inherently interdisciplinary in their approach, their work bridges inorganic chemistry, materials science, and chemical engineering. They are also passionate about scientific communication and community outreach.

---
Related Links...