Department News
Arkajit Mandal awarded best poster at CECAM and "Cokerfest"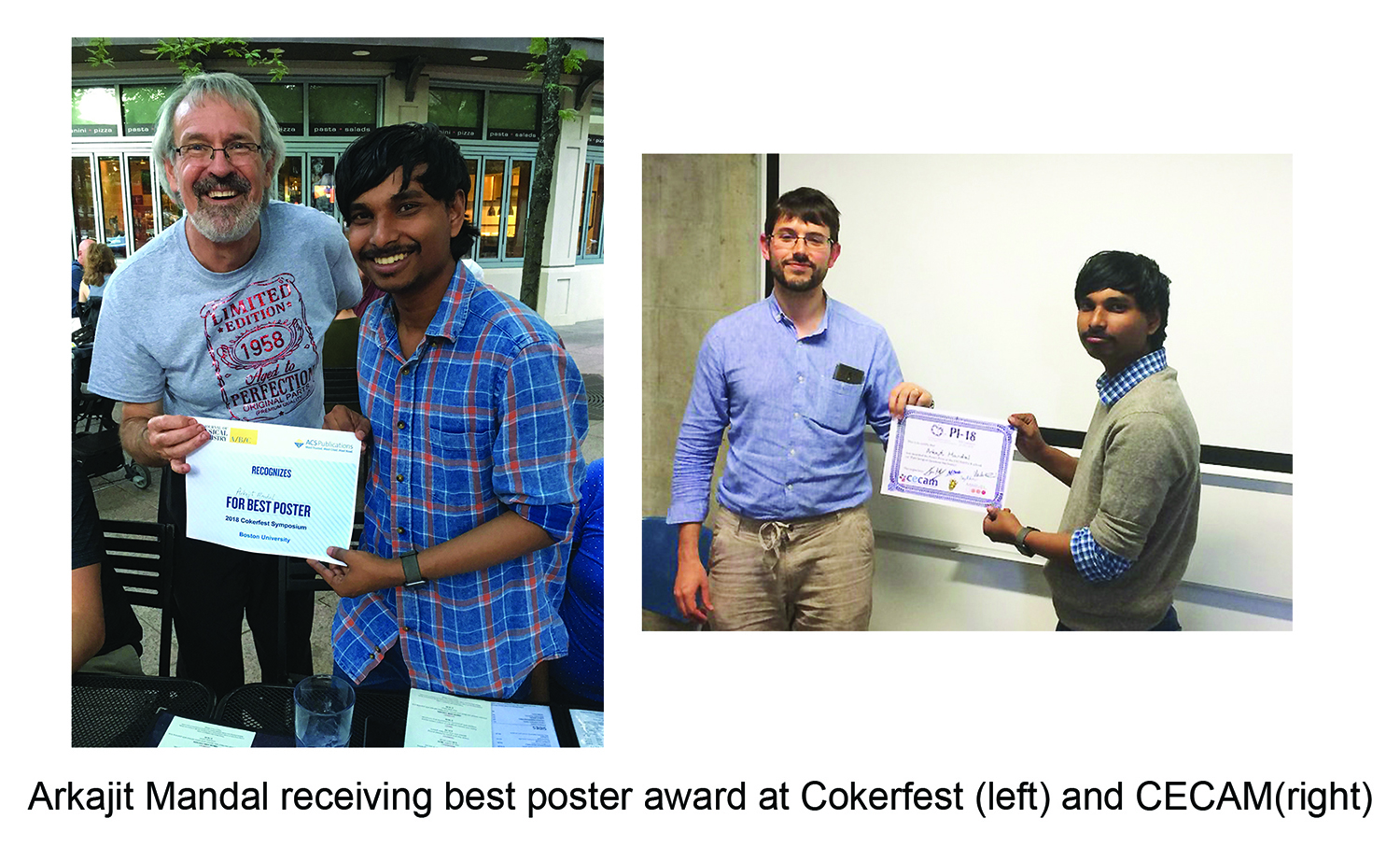 Arkajit Mandal (3rd year graduate student in the Huo Group) was awarded two best poster awards, one at the "Path Integral Quantum Mechanics" school hosted by Centre Européen de Calcul Atomique et Moléculaire (CECAM) and the other at the "Cokerfest" held at Boston University, for the development of the Quasi-diabatic scheme for on-the-fly quantum dynamics propagation (https://pubs.acs.org/doi/10.1021/acs.jctc.7b01178).
In the summer of 2018, CECAM hosted a school on Path Integral Quantum Mechanics (PIQM) at Laussane, Switzerland. About 50 students from 40 institutions and 15 countries participated in the PIQM summer school and presented posters, with one best poster prize and three runner-ups. At the "Cokerfest", a special symposium honoring Professor David F. Coker's contribution to theoretical chemistry at Boston University, thirty graduate students and postdocs in the field of theoretical and computational chemistry presented posters, and two were awarded the best poster prizes sponsored by the Journal of Physical Chemistry A/B/C.
Congratulations Arkajit!
---
Related Links...