Department News
UR Chemistry runs the Teacher's Challenge 5k!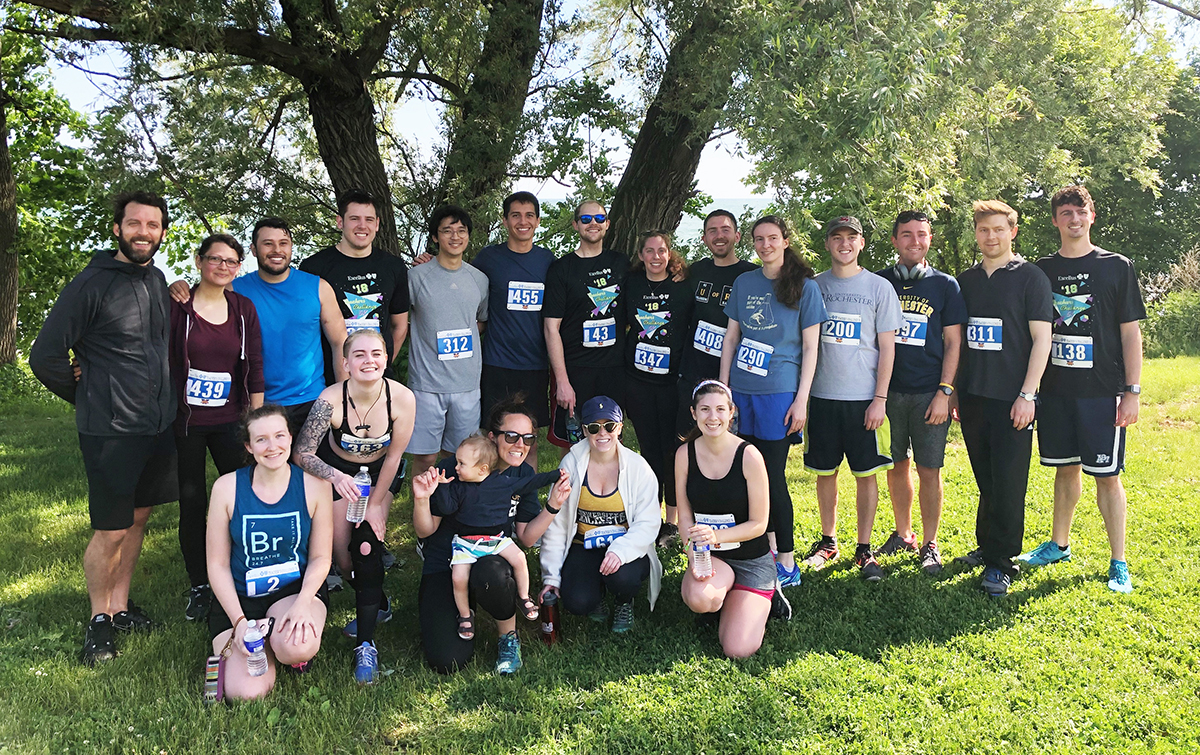 UR Chemistry students and faculty participated in the 5th Annual Excellus BlueCross BlueShield ​Teacher's Challenge 5K.  The event took place on Sunday, June 10th, 2018, and was hosted by ROC City Values.  All proceeds go to helping RCSD teachers purchase school supplies for their classrooms.  In just four years, this event has raised just over $60,000 for teachers in the Rochester City School District.  These funds went towards donating gift cards to teachers in the Rochester City School District that ranged from $100-$1,200.
Thank you to everyone for getting out there and supporting the RCSD teachers!
Pictured here: Rudi Fasan, Viktoria Steck, David Vargas, Eric Moore (first place in age group!), Albert Nam, Antonio Tinocco, David Brewster, Brittney Petel, Brad Schurr, Rachel Meyer, Garret Hotelling, Dominic Sarappa, Olaf Nachtigall, Alex Fertig, Brittney Abraham, Elena Quigley, Ellen and Tad Matson, & Stephanie Carpenter.
---
Related Links...