Department News
Matson, Neidig, Knowles, Jones, Bren and Fasan labs participate in the 2018 WNYIS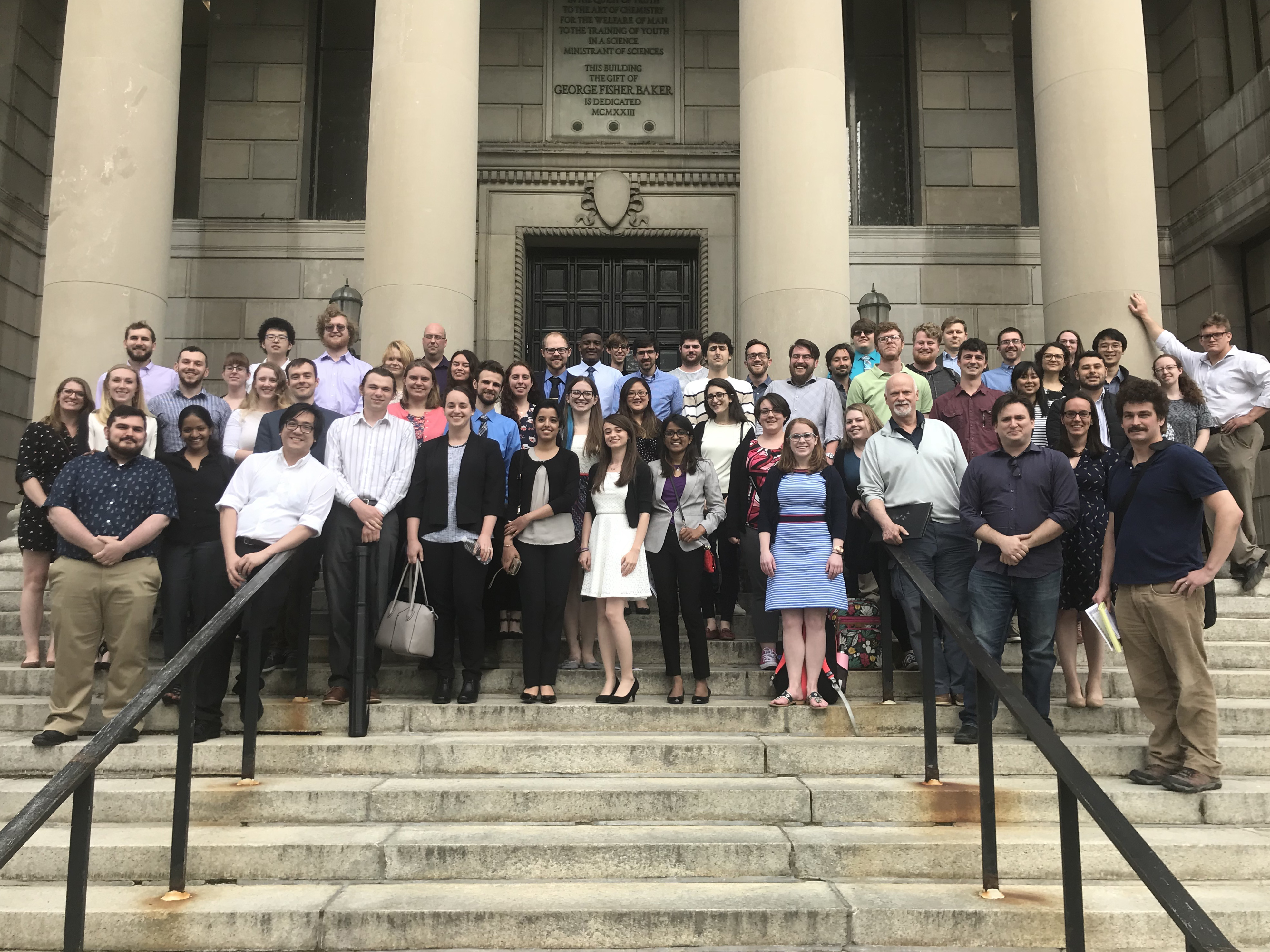 The Matson, Neidig, Knowles, Jones, Bren and Fasan labs participated in the 2018 WNYIS (Western New York Inorganic Symposium) held at Cornell University on Saturday June 2nd, 2018.  The event was attended by students and faculty from the University of Buffalo, Cornell, and the University of Rochester.  It was a great day of collaboration and discussion between inorganic research groups in the area.   
Special congratulations to Lauren VanGelder (Matson lab) who was awarded best talk, and Mehrin Tariq (Knowles lab) for being named best poster! 
UR students who attended:
Matson Group: Rachel Meyer, Brittney Petel, Lauren VanGelder, Bradley Schurr, Alex Fertig, Olaf Nachtigall
Bren Group: Jen Le, Emily Edwards, Jesse Stroka 
Neidig Group: Tessa Baker, Valerie Fleischauer, Stephanie Carpenter, Jeff Sears, Daniel Curran, Nikki Wolford, Pete Neate
Jones Group: Andy Vanderweide, Kylie Ritz
Fasan Group: Viktoria Steck, David Vargas, Albert Nam
Knowles Group: Jordan Andrews, Mehrin Tariq, David Brewster
 UR faculty who attended:  Mike Neidig, Kathryn Knowles, Ellen Matson
---
Related Links...