Department News
Merjema Purak Wins Best Talk at Western NY ACS Undergraduate Research Symposium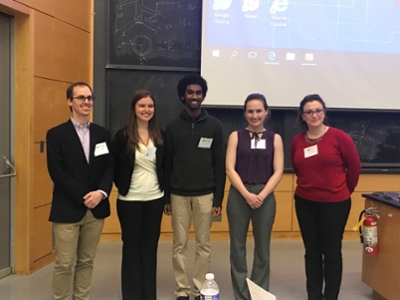 Merjema Purak, undergradute student in the Matson Group, was awarded best talk at the 2018 ACS Western New York Undergraduate Rsearch Symposium. Merjema presented her research on "Kumada Coupling of Halogenated N-Heterocycles Using a Manganese Salt."
The Western New York section of the American Chemical Society held its 11th annual Undergraduate Research Symposium on Saturday, April 28, 2017 on the campus of the University at Buffalo.
The Symposium Keynote speaker was Prof. Ellen M. Matson, Department of Chemistry from the University of Rochester.
Congratulations Merjema Purak!
---
Related Links...