News Archive
Lauren Bolz (CHM BS '17) Back from New Zealand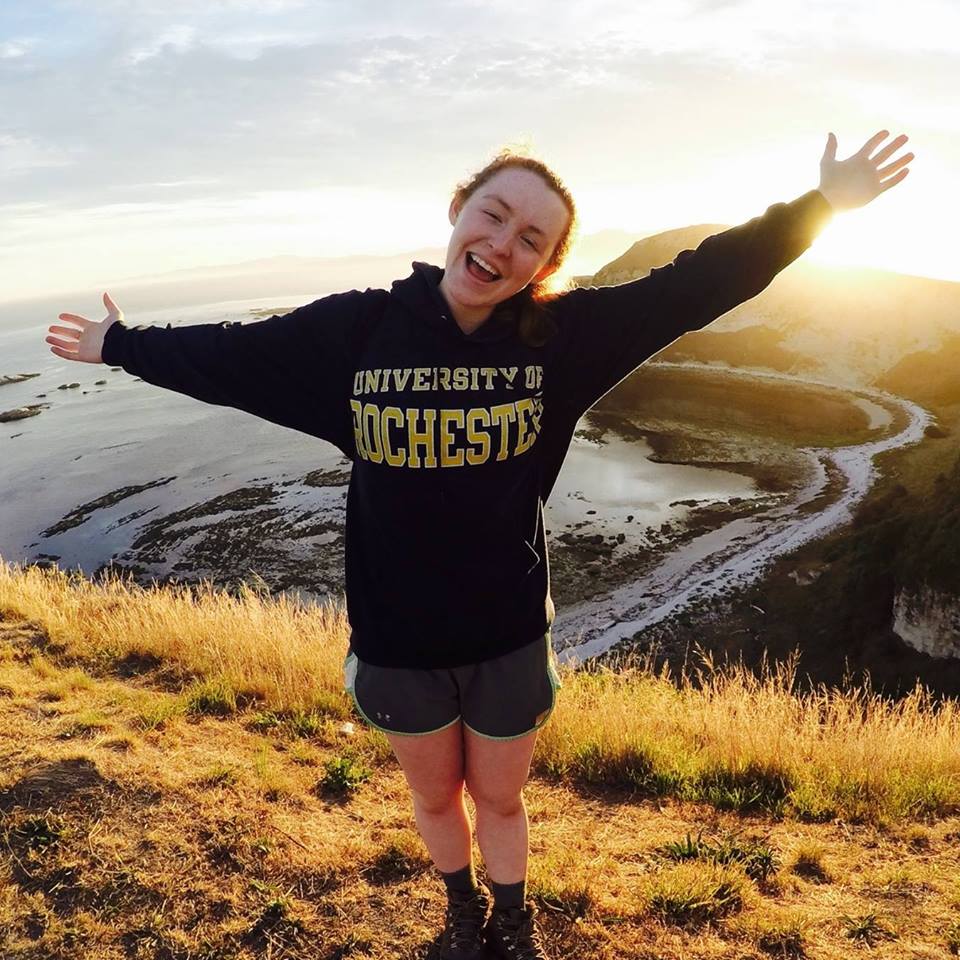 Can you be a chemistry major and participate in Study Abroad opportunities? Absolutely! Just ask Lauren Bolz, pictured here in Kaikoura, New Zealand.
Lauren studied abroad for the Spring 2016 semester at the University of Canterbury in Christchurch (UC), New Zealand, and her Student Profile was featured on their website where she discussed her favorite experiences abroad and why she chose New Zealand;
"I chose New Zealand because I knew that it would give me the kind of experience that I would talk about for the rest of my life. I wanted to go somewhere where I could disconnect and simply learn to appreciate what's around me. With New Zealand's absolutely stunning scenery and constant opportunities to be outside exploring, this wasn't a challenge at all."
To learn more about Lauren's experience in New Zealand, please check out her Student Profile in its entirety on UC's website at: www.canterbury.ac.nz/future-students/student-profiles/student-profiles-by-subject/chemistry/lauren-bolz.html.
Lauren, also won the University of Rochester's Catherine Block Memorial Prize this past Spring, which is awarded each year to a woman in the junior class in recognition of her outstanding ability and achievement in the field of science.  Now entering her senior year at the U of R, Lauren plans to serve as one of our Peer Advisors while completing her B.S. degree in Chemistry.  As mentioned on the College Center for Advising Services Peer Advisor web page;
"Lauren is currently completing her senior thesis in the Matson Lab working with heterobimetallic complexes, although, she previously explored bioorganic synthesis through her research position in the Fasan Lab. She is also an e-board member of Alpha Phi Omega, our university's co-ed community service fraternity. By the time she graduates, Lauren will have been a workshop leader for over ten courses within the chemistry department, which has helped her realize her goal to teach at the university level after pursuing a PhD in Food Chemistry."
As a Peer Advisor, Lauren completes training with the College Center for Advising Services, and will work with the chemistry Undergraduate Studies Committee. She can help students with declaring a major, or to make connections with faculty, review research opportunities, and explore study abroad options. We know that Lauren will be outstanding in this role, and look forward to a great senior year for Lauren and the class of 2017!
Related Links...