News Archive
Rochester Distinguished Scholar Award goes to Dr. Yuh-geng Tsay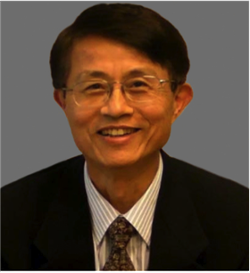 The Rochester Distinguished Scholar Award recognizes alumni whose careers in academia, industry, government or the arts have exemplified the values and attributes of the University.
Yuh-geng Tsay '77 (Ph.D.) is considered one of the nation's foremost organic/bioanalytical chemists. Tsay has helped refine clinicians' understanding of the value and applicability of immunoassays. A true pioneer, he has helped usher in an extraordinary era in medical science. Over the past five decades, Tsay has been at the forefront of diagnostic medicine, introducing new analytical methods and improving existing clinical tests that pinpoint the presence of small molecules, such as drugs like cocaine, and macromolecules such as viruses, bacteria, and allergens. Thanks to Tsay's dedication as a chemist and entrepreneur, physicians can more accurately diagnose patients, and hospitals can better ensure the safety of those they treat.
Tsay, who left his native Taiwan in 1971, earned his Ph.D. in organic chemistry at the University under Professor Andrew Kende in 1977 with a dissertation on synthesis of anthracylinones. Tsay has more than 70 patents and publications in the areas of synthetic organic chemistry and immunodiagnostics. He has had a distinguished career as a life scientist, business leader, and innovator, and has been an enthusiastic and generous supporter of the Chemistry Department.
In 1991, he founded Diagnostic Reagents, a company that established itself with a pioneering portfolio of assays for small organic molecules and drugs. His company's success led to a merger that eventually became Thermo Fisher Scientific, now one of the world's leading pharmaceutical and biotechnology companies. He was not only a scientific leader, but provided the strategic vision necessary for facilitating growth of the company. Tsay held several leadership roles with the company before retiring as senior vice president of Thermo Fisher Scientific and group president of its Specialty Diagnostics Business Segment.