2020 Commencement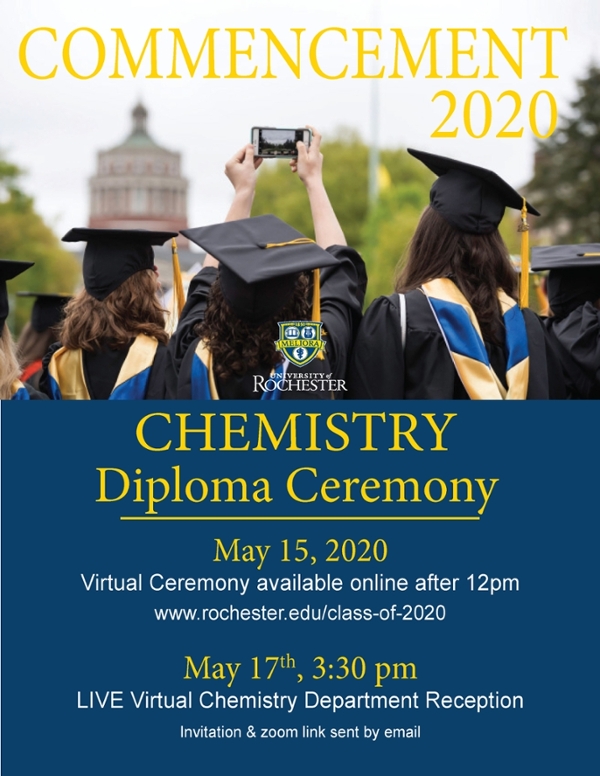 The UR Class of 2020 Degree Conferral Website for all undergraduate and graduate students, including doctoral candidates went live on Friday, 5/15/2020 at noon (www.rochester.edu/class-of-2020). Look for links from there to other college & program specific sites - like the UR Chemistry Department's virtual commencement page, which includes a video with a message from Prof. Krauss, and more.
After watching the commencement video, we invite chemistry faculty, staff, students, graduates and their families to attend the Chemistry Virtual Reception on Sunday, May 17, 3:30 p.m., via Zoom link (emailed). We will begin at 3:30 together, and then have a chance to meet in smaller, separate virtual rooms where students and families can speak with specific faculty. Please join us to congratulate and celebrate all of our graduates!
We are updating and sharing information on our Facebook Page and website. Here is a summary of some of the information shared. Please share and help us celebrate our Class of 2020!
Chemistry Links:
UR Links: