2021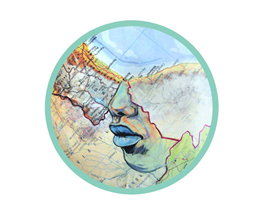 This gathering hosted by the University of Rochester Institute for the Performing Arts, in partnership with the University of Rochester Office of Equity and Inclusion, The Paul J. Burgett Intercultural Center, the 540WMain, Inc., Create A Space Now and Rochester Fringe Festival, will provide opportunities for artists of all disciplines, educators, community members and community organizations to come together to create, to share work and ideas, to present research, to propose collaborations. We invite participants to learn from one another while considering how the arts play a pivotal role in promoting justice, equity and citizenship. Through the sharing of work, participatory workshops, panel discussions, research presentations, curriculum design, guided discussions and more, participants will come together to listen, to consider, to share and to act.
While we have encouraged every presenter to make every effort to create safe and brave space, we would like to encourage you to attend these sessions in the way that you need to attend. While we know that discomfort allows for growth, we would like to remind you that you have agency to make decisions that keep you safe as we embark on potentially difficult content and discussions. As we are all here to learn and grow, we welcome you to challenge ideas, but ask you to agree to challenge the idea and not the person. We also want to remind you that individual presenter views do not necessarily represent the official ideas or beliefs of the University of Rochester, the Institute for the Performing Arts, or its partners.
---
CONFERENCE SCHEDULE
All sessions will have the capacity for turning on closed captioning. If you need additional accommodations, such as a sign language interpreter, please email m.p.smith@rochester.edu. We will do our best, in good faith, to provide accommodations where possible. Please submit requests as early, and no later than May 27 if possible.
Sunday, June 6

| | | |
| --- | --- | --- |
| 9:45-10:45 a.m. EDT | Get a Bigger Table: Reimaging Teaching Practices to Include Multiple Stories and Experiences | Paula J. Peters |
| 11 a.m.-12:15 p.m. | Power Dynamics in Dance and Theatre Spaces | Nicole Perry |
| 12:30-1:45 p.m. | Learning FROM > Learning ABOUT | Kelly Johnson |
| 2-3 p.m. | Learning to Chat: A Guide to Starting and Sustaining Conversations | Dr. Blaire Koerner (Adam Cordle, Blaire Koerner, and Rosanna Moore) |
| 3:15-4:15 p.m. | A Guided Discussion on Music Pedagogy, Social Change, and El-Sistema-Inspired Programs | Catherine Hurwitz |
| 4:30-5:30 p.m. | The Mindful Art Pause: an arts-based response to the crisis in the healthcare community | Gaelen McCormick, Susaan Daiss, Patricia Luck |
| 7-8:15 p.m. | Living Marks | Kristen Mitchell, Jo Blake, Kenny Zhao, Alicia Pugh, T. Carlis Roberts, Jiyoun Lee-Lodge, Songyi Kim |
---
SESSION ABSTRACTS AND PRESENTER BIOS
20th Century Modern Dance in the 21st Century: Gender Impact
I am the newly appointed Artistic Director of the Limón Dance Company. As the new director I am interested in gender conscious casting, re-costuming and reimagining these works to reflect and include social changes and technological advancements of the 21st century. Limón has a wide breadth of masterpieces being performed around the world every year. As I start to push the boundaries of switching up gender roles, there is much debate over being true to the original intention of his work, while continuing to push the envelope that has anchored this 75 year old dance company. This workshop talks about and dances us through the changes I have in store for the future of the Limón Dance Company. We will explore classic Limón repertory through the binary focus of the traditional male and female roles then turn it inside out, with the physical experience of learning and dancing roles originally intended for the another gender and deconstruct why and how those roles can and should change to represent, be inclusive and conscious of the gender norms of the mid twentieth century compared to gender roles today. It will be a fascinating tour of gender in dance through the past 75 years.
Dante Puleio (he/they)
A widely respected former member of the Limón Dance Company for more than a decade, Puleio was appointed only the sixth Artistic Director in the Company's 75-year history, a position that originated with Doris Humphrey. After a diverse performing career with the Limón Dance Company, touring national and international musical theatre productions, television and film, he received his MFA from University of California, Irvine. His research focuses on contextualizing mid 20th century dance for the contemporary artist and audience. He is committed to implementing that research by celebrating José Limón's historical legacy and reimagining his intention and vision to reflect the rapidly shifting 21st century landscape.
---
A Guided Discussion on Music Pedagogy, Social Change, and El-Sistema-Inspired Programs
"A Guided Discussion on Music Pedagogy, Social Change, and El-Sistema-Inspired Programs" will be an hour-long discussion that I will facilitate. I am a student currently studying music and education and have had experience working with El-Sistema inspired programs, so I cannot claim to be an expert on these topics; however, I will use my passion for social justice, education, community building, and the arts to bring up salient questions and speculations on how to best use music to positively impact children's lives. I will come into the discussion well versed in different approaches to music education, as well as having anecdotes of my own experiences working with El-Sistema-inspired programs. Ultimately, the goal of this conversation is to analyze these methods and brainstorm ways they could be improved even more with the changing world. I believe we can all learn from each other despite our different backgrounds and experiences, thus, a guided discussion would be the most successful format.
Catherine Hurwitz (she/her)
Catherine (Katie) Hurwitz, class of 2023 at the University of Rochester, is a cellist majoring in music (music in world cultures track) and designing her own major of Creative Writing and World Literature, and she is in the Guaranteed Rochester Accelerated Degree in Education program through the Warner School, where she aspires to earn a degree in elementary education. Inspired by her work with programs such as the Boston Symphony Association of Volunteers, Newport String Project, Little Orchestra Society, and ROCmusic, she hopes to enter into a career of music pedagogy in the future. This summer, she is an Editorial Intern at Open Letter Books as part of the Humanities for Life program, where she will work with literary works in translation. After learning about world literature, her goal is to write and publish globally-accessible children's literature in the future.
---
My Hidden City: Mrauk U Heritage Film
The film shares the extraordinary beauty of the ancient City of Myanmar. The session includes conversation with the filmmaker, Wunna Kyaw, who will be joining us from his home city of Yangon.
Wunna Kyaw    
Wunna Kyaw is an industry well-known commercial, documentary filmmaker and executive producer for corporate communications, speaker and lecturer at government and private institutes, where Wunna presenting his long years experience and knowledges in filmmaking and creative management subjects from start to finish, including videography and digital postproduction workflow.
---
Asking Evolving Questions to Decenter Whiteness in the Studio
Marginalization of dancers who identify as Black, Indigenous, Asian, Latinx, and of color continues at all levels within the field and this session seeks to identify ways that teachers can address these issues productively in the dance classroom. Conversations about the questions we are asking ourselves seek to reveal underlying presumptions and hidden thought processes, pushing us as educators to examine our perspectives and devise antiracist actions appropriate for the studio. Exploring where power lies in technique class and choreography is foundational to the theme of who tells the stories of dance education.
Ruth K. Arena (she/her)
Ruth  is an Adjunct Lecturer at Le Moyne College and faculty at The Ballet and Dance Center where she focuses on pedagogy grounded in equity and somatic awareness and research that explores identity, creativity, and multidisciplinary projects. Ruth grew up outside of Santa Fe, NM where she began her dance training and went on to earn her degree from The University of Arizona. In New York City, Ruth trained with the Paul Taylor Dance Company, Jocelyn Lorenz, and Christine Wright, among others, and performed with Dzul Dance. Ruth lives in Upstate New York with her husband, three children, and dog.
---
Beyond Movement: Reimagining creative process through dance and activism
The COVID-19 pandemic has revealed once again the urgent need to address ongoing injustices at every level of U.S. society. This session will explore an activity from a creative process college curriculum that engages dance, action, and change making. By integrating and connecting with dance, visual art, research, and storytelling, this session will highlight the need for bringing awareness of inclusiveness and social justice (specifically focusing on race or disability) even within college creative process courses. Through movement, discussion, and creative processes participants will explore voices of lived experiences, research, and artistic expression to make an argument for turning to arts-based practices and diverse cultural representation within creative processes. Participants will also reflect on and discuss a specific set of questions pertaining to creative processes, activism, and artistic contributions. This experience will demonstrate the importance of using the arts to validate, embrace, and learn from the fullness of participants' creative and critical inquiry, explored through embodiment in the fight for justice within and beyond college curriculum.
Hannah Park
Hannah Park is an assistant professor and director of the dance program at Iona College, NY, where she also serves as the artistic director of the residential dance ensemble. Her current research interests encompass dance and creative processes, integrated arts education, dance and social justice, and community engagement. She holds a PhD in dance education from Temple University, an MFA in dance performance and choreography from Tisch NYU, and a BFA in dance performance and choreography from the SUNY Purchase, and she is a somatic practitioner certified in Laban Movement Analysis and Body Mind Dancing.
---
Create a Space Now
Filmmaker, Choreographer, and Director Hettie Barnhill will speak about using art as a change agent, discuss how the message itself is the medium and the power it has in visual and performing arts. She will show excerpts of her work to initiate conversations.

Statement: Movement is my first language and I use it to create work stemming from my reflection as a Black, queer woman. The work itself is a protest because of where it originates from.
Hettie Barnhill
Hettie is a Broadway actress, a director, a choreographer, and the founder of 'Create A Space NOW' an interactive social platform that uses performing arts and multimedia to further discussion around #blacklivesmatter and the recent events and race relations in America. Nominated for a 2017 New York Innovative Theater Award for Outstanding Choreography, Hettie has performed nationally and internationally and on Broadway in the production's "Spider-Man Turn Off The Dark", Tony Award-winning "FELA!" (original cast), and the Tony award-nominated "Leap Of Faith" (original cast).In 2014 Hettie, opened 'Movement and Characters', a school dedicated to providing industry level, professional classes in the performing arts for students of all ages, levels, and financial backgrounds, operating in Greater New York and New York City.
Hettie Graduated from Columbia College in Chicago, IL and currently is completing her Master of Fine Arts, in Interdisciplinary Studies-Performance Creation at GODDARD College. Offstage, Hettie has taught at several Colleges and Universities and continues to use her art as therapy for people in need, receiving awards for her outreach and service in communities including The NAACP's "Top 21 Leaders 40 and Under Award" In The Fields Of Arts and Culture, Twice Honored As A "Rising Star" By The Young and Powerful For Obama Group, The Shirley Chisholm "Women Of Excellence". Since 2006, Hettie has worked with A Long Walk Home Inc. a nonprofit organization that uses art therapy and the visual and performing arts to document, educate and bring about social change for survivors of rape and violence.
---
Creativity and Crisis, a psychodrama workshop and presentation
My colleague and I also started a regular online psychodrama group, called "Creativity in Crisis", which could be described as creativity coaching in group setting. We explore what it means to be creative, what blocks our creativity, what sets it free, and finally how to be creative when a crisis hits (and/or persists).
As psychodrama is best experienced, I would not want to talk too much about what it is, but I'd rather offer an opportunity to at least a few of the participants to reverse roles with their creativity or creative blocks (or whatever else comes up in the warmup) and hear their respective messages. We will finish with a so-called "sharing" where everyone may share what sort of associations and feelings had come up as they watched or participated in the protagonists' vignettes. This way the group gives back to the protagonists (those who had the encounter).
Depending on how much time we have left (or if), there might be room for a short Q&A. All participants should expect to participate in some way or another. This means they should have their cameras and microphones on, and a safe and secure place to be during the meeting where they won't be interrupted.
Malena Selic (she/her)
I am a psychodrama counselor in training, translator and a seasonal artist, born in the U.S. but raised in my parents' birth country of Serbia. In 2014, having majored in both studio arts and English literature, I graduated with distinctions from the University of Rochester, receiving a BA in Humanities. I then returned to Serbia to a life of yoga, administrative jobs, translations, and such. I was still in Rochester when I got interested in art therapy, but it was 2017 when I finally started my training, by way of psychodrama with the Regional Association for Integrative Application of Psychodrama and Psychotherapy (RAIP). My training is to be completed this year. I'm also currently taking a course on art therapy and sociopsychodrama organized by RAIP. In my free time I read voraciously, and dream of all the ways I could bring people together through art, and fantasize about having a lush green garden of my own.
---
Cyborg Pedagogy: Embodying Agency in the Human–Techno Entanglement
How do I look? How do I feel? How do I look? How do I feel? How does my body look-feel? What does my physical body teach me about my digital body? How can they co-create new bodies and new futures? Rooted in elements of cyborg, queer, and embodiment theories, this interactive, performative lecture will introduce and model key elements of my adaptive, ever-evolving cyborg pedagogy and performance methodology. We will look-feel at my transmedia Ether series, which examines how our relationship to technologies transforms the ways we move in and understand our bodies. I hold an expansive definition of technology to include language, movement systems (like dance), and identity construction, as well as our material devices and invisible networks. I understand our bodies as highly intelligent, always already hybrid, and existing in multiple (physical and digital) spaces in nonlinear time. We ask through a process of "hacking" or repurposing our everyday technological behaviors and devices. Cyborg pedagogy manifests in strategies to navigate our human–techno entanglement; This questioning encourages productive destabilization of our assumptions around identity and the invitation to reject absolutist, binary thinking. In this way, queering the cyborg is an embodied practice in which we look-feel closely at ourselves and our systems so we might disrupt what no longer serves us and imagine beyond this dominant reality. Most importantly, what does it feel like to ask these questions with our (physical and digital) bodies?
Erica Gionfriddo (they/them)
Erica Gionfriddo is a dance artist, educator, and somatic researcher who believes in the intelligent body each of us occupies. Their research explores cyborg and queer theories to imagine strategies for embodiment with and through our technology. They are co-founder of ARCOS, whose ongoing inquiry probes the confluence of technology and humanity through rigorous interdisciplinary experimentation. Erica's extensive experience in the GYROTONIC® method guides their pedagogy, which they bring to their capacity as Assistant Professor of Practice in Dance at the University of Texas at Austin and as a national teaching artist. Erica holds a BFA from Shenandoah Conservatory and an MFA from Hollins University. They have participated in symposia and festivals including the Ammerman Biennial Symposium for Arts and Technology and an award-winning production at the Edinburgh Fringe, and their essay "Embodying Agency in the Human–Techno Entanglement" appears in The Bloomsbury Handbook of Dance and Philosophy.
---
"Dance and Peacebuilding:" The Pedagogy behind an Interdisciplinary Course
This presentation will share the pedagogy behind an interdisciplinary course entitled "Dance and Peacebuilding" that asks undergraduates to engage directly with research from the field of Peace and Conflict Studies and then put the theories into practice in the dance studio. The course has profoundly impacted students' personal growth, expanding their intellectual abilities to analyze conflicts and design dance-based interventions to meet specific community needs, as well as their ability to understand differing perspectives and to approach "the other" with curiosity rather than judgement.
In her article "Creative Approaches to Reconciliation," researcher Cynthia Cohen outlines seven elements that are necessary to bring groups back into relationship after conflict, one of which is "Telling and listening to each other's stories; developing more complex narratives and more nuanced understanding of identity." To put this element of reconciliation into practice during the course, students choreograph and perform a dance that expresses their identity; and the class practices deep listening and witnessing in response. This activity is often a highlight of the course.
For this ARTs + Change presentation, I will begin with a 30-minute presentation and discussion of the course's pedagogy and impact. Then we will use the remaining 45 minutes to experience a miniature version of the "Dances of Identity" activity. Through a guided reflection, participants will explore the multiplicity of their own identities, and will then create and share short dances/movement sequences that express their whole selves.
Mariah Steele (she/her)
Mariah Steele (MFA, MA) is a Lecturer at the University of Rochester, and has also taught at Endicott College, MIT and Santa Clara University. Quicksilver Dance, the company she founded in 2010, has performed across the Northeast, the Bay Area and internationally to wide acclaim. She has performed professionally in New York City with James Martin and Beth Soll, and in Boston with Peter DiMuro, Rebecca Rice and Sokolow Now! the Anna Sokolow Archival Company. She holds a BA in Anthropology from Princeton University, an MFA from Hollins University and an MA from Tufts University's Fletcher School of Law and Diplomacy, where she concentrated in Conflict Resolution, and researched using dance in peacebuilding. In 2013, The Boston Globe Magazine named Steele a "rising talent" in the arts.
---
Dancing the Philosophies of Katherine Dunham
The Dunham Model, based on Katherine Dunham's philosophies, provides an anti-racist anthropological approach to dance research, choreography and teaching. In this experimental workshop, we will embody and explore Dunham philosophies through a basic Dunham Technique class, while reflecting upon the physical, cultural and social components that contribute towards it being a wholistic and culturally relevant technique and pedagogy. Dunham Technique challenges hierarchical cultural classifications through an embodied integration of sacred, secular, and concert dance and music languages. Dunham retained foundational elements of ballet (external rotation, port de bras, partnering, barre work) and modern (parallel alignment, contractions, swings, spirals, floor work), while infiltrating body isolations, spinal articulation, polyrhythm, and an increased range of torso and pelvic movement into her dance technique. Dunham chose carefully how to represent and translate the cultural traditions and social messages her dancers communicated through their bodies, in the development of her technique. In small groups we will discuss the artistic, cultural and bodily values that are consciously or unconsciously reinforced (or erased) in our bodies, through the movement practices we embody, teach and create with. We will share methods of integrating a diasporic approach to teaching, choreographing and researching, and discover ways that we can support each other in our growth as anti-racist artist/scholars, while building a framework of both individual and collective responsibility.
Molly Christie (she/her)
Assistant Professor of Dance/Dance Education at UMass Amherst and Five College Dance, where she's a Teaching for Inclusivity, Diversity and Equity Faculty Fellow. Molly's teaching philosophy, choreography, and research is grounded in thirty-plus years of experience in Katherine Dunham Technique and Philosophies. She was certified by Ms. Dunham in 2003 as a teacher of her technique, and is Chair of the Academic Exam Committee, Co-Chair of the Pedagogy Committee, and faculty for the Institute for Dunham Technique Certification, an international teacher certification program. She has presented her research at Dance Studies Association, African Studies Association, Collegium for African Diasporic Dance, World Dance Alliance, and National Dance Educators Organization conferences, among others. She holds an MFA in Dance Performance/Choreography and an MA in Dance Education with PK-12 Teacher Certification from the College at Brockport, and a BFA in Modern Dance from the University of the Arts.
---
Get a Bigger Table: Reimaging Teaching Practices to Include Multiple Stories and Experiences
The past year has laid bare the truth of the invisibilized norms that uphold white supremacy in curricular offerings, assessment methods, and which bodies are considered valuable within the systems of dance in higher education. However, broad acknowledgement that change is necessary and taking clear action has been a halting journey. After the pivotal events of 2020, I realized that my efforts to change this system were small and based in my ability opt-out of discomfort at the price of the well-being of others. It was time to reimagine my pedagogy methods to make equal space for the multiple histories and lived experience of the students in our program.
In this lecture/discussion, I will present my revamped pedagogy methods in theory and movement modality courses. These approaches include: 1) Involving students in the process of learning by engaging them to recognize the differences of their lived experiences; 2) Building readings, videos, movement exercises, and student-led conversations into lesson plans to discuss dance without privileging one form or bodies over another; 3) Assessment methods which include student voices when determining the requirements and processes of evaluation.
These approaches help students better understand how their stories and bodies are equally valuable, and how they fit into the greater narrative of dance with no one pinnacle genre. From this session, educators will gain strategies for providing students with new frameworks for knowing and assessing themselves within the shifting landscape of dance advocacy, making, and doing. This session will include dialogue with participants.
Paula J. Peters  (she/they)
Paula J. Peters (MFA) is an Assistant Professor of Dance at SUNY Fredonia. Her teaching and choreographic research explores the many facets of jazz dance aesthetics, and pedagogy methods which serve all types of learners. Her choreography has been presented at Men In Dance, Cornish Dance Theater, University of Washington, MuCCC, American College Dance Association and International Dance Day Festival, Lebanon. She has presented original research at Society for Dance History Scholars, Popular Culture Association, Dance Educators Association of Washington, and National Dance Education Organization national conferences. Prior to entering academia, she was a principal member Spectrum Dance Theater (1991-2005), performing and restaging works by choreographers of national prominence.
---
Giving Words: Building Community Through Story
When dogs are let out each morning, the sound of the birds changes. When it's about to rain, or a fox runs through the yard, the wildlife is the first to alarm. The natural world, through centuries of evolution, has developed an interdependent and essential network of communication. They share warnings about predators, possible dangers, as well as the location of abundant sustenance.
What human community is not in need of warnings about predators and possible danger? What society could not benefit from a road map to abundance? The issues plaguing our modern civilizations are rooted in this lack of sharing with and hearing each other. Imagine, a world where I, a queer-high-school-dropout-single-mother share my truth and a married-family-of-four hears it and takes note —a world where consilience is the status quo.
Art, specifically the art of storytelling, has been and will continue to be a place where these ideals thrive. When oppression quiets the voices of the people, art is able to tell the truth through abstraction, metaphor, and the universal language of the heart, much as the wildlife work together to paint the reality of what's going on. Giving Words: Building Community Through Story shares the power of our words to transform. Attendees will walk away with examples of how to share their stories, uplift the stories of others, and to use story as a foundational tool of pedagogy. This workshop is open to all, but will benefit 5-12th grade teachers, community organizations and creative non-fiction artists.
Lisa Nichols (she/her)
Lisa Nichols is a human first, writer second, and educator third. She has over a decade of teaching experience in both public and private school settings, including The Walden Project-NY, a unique, outdoor wilderness program. Nichols is the President of Just Poets, a Rochester based writing community and currently serves as local not-for-profit ROCovery Fitness's Peer Learning Community Coordinator. Her love of service, community, humans and art all coincide in her current role and she is eager to share her passion with other changemakers. 
---
Gratitude: A Catalyst to Action
Where do we begin in addressing climate change, a worldwide crisis affecting everyone and most immediately those least able to deal with its devastating effects? We believe as dancers that one of the starting points comes with the physical understanding of our connection to the Earth, our very source of life; that connection comes whether surrounded by forests or open fields or urban sidewalks; that connection begets gratitude and gratitude begets reciprocity; that what the Earth gives us we in turn should equally give back to the Earth. We see our participation through the lens of body knowledge. Strengthening the consciousness of how we connect to the Earth, how we connect to ourselves and how we connect to one another shapes the structure of this workshop. We will explore our personal and mutual understanding of gratitude through experiential explorations, beginning with self reflective movement studies and expanding into group interactions of reciprocal exchanges. The physical parameters defined by Zoom create a metaphor for the distances between our individual spaces and our ability to embrace our communal connection. Interwoven in the process will be guided writings, reflecting on both the participants' immediate experience and offering them questions for deeper considerations of our collective understanding. Time will be taken for the group to share both in movement and verbal exchanges resulting in what we hope will be a collective sense of gratitude, our thank you note to action.
Dale Andree
 Dale Andree is founder and director of NWD Projects and National Water Dance, a national, simultaneous performance mobilizing dancers to address environmental issues surrounding water and climate change. Currently she is engaged in a Knight Arts funded project, Endangered Ecological Timescapes, which addresses the imperiled mangrove forests of South Florida through the lens of generational differences in diverse communities. In 2018 she was chosen to be an artist in residence in Everglades National Park through AIRIE (Artist In Residence In Everglades) resulting in multiple performances and the film "Flickering Glades: created in collaboration with Claudio Marcotulli. Her films have been selected by ScreenDance Miami, The World Outside: Screendance in Nature as part of American Dance Festival 2020, Los Angeles Experimental Dance and Music Film Festival and others. She taught for over 20 years at New World School of the Arts in Miami and founded and directed Mary Street Dance Theatre, a touring company which received multiple local, state and national grants.
Kristin O'Neal (she/her)
 Kristin O'Neal, continuously fascinated by movement and how bodies move, my pedagogy centers around musically driven movement phrases that assist individuals in understanding their range and full body expression. Deeply focused in this research through teaching at Emory University and University of Florida, my work has been generously enriched and enlivened through my creative and administrative work with Dale Andree and National Water Dance.
---
LAB RAT: a graphic novel
LAB RAT provokes questions about the fact that powerless lives are used as a raw material for knowledge production. Iris, a university student of biology, carefully tends to and methodically ends the lives of lab rats in her care for the sake of developing a birth control drug for men. Toc, Iris' lover, is quick to cut down Iris' certainty in the process of science, pointing out that the neighbors, whom Iris befriends, are excluded from the royalties of progress. Iris pushes back on this, but must admit that the university remains out of reach for the neighbors, despite its proximity. Toc, hailing from poverty, fancies himself aligned to the interests of the Black neighbors more than Iris can possibly understand because Iris is from a wealthy family. So it is with shock and vague, prorated guilt that Toc learns Iris's mother is Black. Does this mean Iris is Black? She doesn't know either, and Toc's pressure for clarity adds to the troubles that crowd her head: her absent menstrual cycle, the neighbors' unfavorable circumstances and the routine suffering she inflicts, both immediate and insidious, on her lab rats. For example pages of my LAB RAT please visit https://michaelachan.com/1000.
Michaela Chan (she/her)
From the University of Rochester Michaela received a bachelors of science in biochemistry and a Take Five Scholarship in American Race Relations (magna cum laude, 2018). The pivot in her undergraduate education reflects a desire to understand when/how/if she is white. She is interested in describing the patterns that engulf humans and believes that pulling apart assumptions is imperative to individual and societal function. In the fall, Michaela will attend School of the Art Institute of Chicago for an MFA in writing as a New Artists Society scholar.
---
Learning FROM > Learning ABOUT
Let's stop learning about people and start learning from them! Every student attending an American classroom should be engaged in civic discourse, prioritizing active listening and validation of others, while remaining flexible to perspectives outside their own. Learning FROM Diasporic communities far surpasses learning ABOUT them, and this critically important distinction can guide our collective efforts in creating a space where our loved ones can thrive. More personally, as a child of African Diasporic dance and cultures, my teachers and dancestors have shaped the value systems which navigate my life. These values compass my choices as an educator, choreographer, active community member and mother. I ask, "What can we learn about America's capacity for equity by engaging with African Diasporic dance and culture? And further, "how can our transformative shared experiences in the studio classroom prepare us for vulnerability and bravery when we get outside?" Session shares pedagogical research perspectives for teaching in a PWI through the language and practices of African Diasporic dance cultures, in direct conversation with American culture. We will share, listen and identify ways to shift our thinking of DEI away from tokenism and possibly even "good intentions" to affect actual change, impact and growth for each of us.
Kelly Johnson (she/her)
Kelly Johnson is a dance educator, choreographer, performing artist, mother and community organizer. She received an MFA in Choreography from The College at Brockport where she's performed and choreographed for the SANKOFA African Dance and Drum Ensemble since 2000. She conducts research in Jamaica and Guinea West Africa and performs with Company Atebayilla, directed by internationally recognized Djembefola, Mohamed Diaby. As Assistant Professor of Dance at Hobart and William Smith Colleges she teaches African Diasporic and Modern dance techniques, composition and performance. Her values of honoring ancestral voice, interrogating systems of power, embodying feminist perspectives and centralizing compassion are seamlessly woven throughout her work in the classroom, where learning about African Diasporic dance is taught through a historical, socio-political lens as to learn from the cultures we embody and not merely learning about them. Johnson's work centers the essential role of dancers as responsible and accountable contributors in preserving and developing the world we hope to grow in.
---
Learning to Chat: A Guide to Starting and Sustaining Conversations
The Soundweavers podcast features small ensemble performers, composers, educators, and presenters from all over the world. In our conversations, we focus on three pillars of small ensemble musicianship: performance, composition, and improvisation; education, community engagement, and social justice; and administrative and life skills. Throughout our inaugural season, the case has learned much about the roles played by small ensemble musicians in promoting justice, equity, and citizenship in our professional networks and local communities—and lessons that can be extrapolated to the arts world more broadly.
This workshop will focus on developing the skills for opening and sustaining the dialogue necessary for changemaking practices at the personal and institutional levels that will promote access, diversity, equity, inclusion, and belonging in the arts world and beyond. The workshop will begin with a talk about the lessons we have learned from our guests and from our own self-education efforts. This will be followed by a breakout group session led by the podcast team members in which the presenters and participants will discuss strategies for crafting open, welcoming, and diverse approaches to their personal and organizational practices. The topics of the three breakout rooms will focus on programming, curating, and commissioning; personnel and guest artists; and community engagement initiatives. We will then reconvene to reflect on our discussions and conclude with a question-and-answer session.
Adam Cordle, Blaire Koerner (she/her), Rosanna Moore
 In September 2020, Adam Cordle, Blaire Koerner, and Rosanna Moore launched the Soundweavers podcast as a forum for exploring the triumphs and tribulations of the small ensemble community through conversations with emerging and established performers, composers, and educators. Through dialogue, trialogue—and sometimes even tetralogue—with guest artists and ensembles, the cast delves into what it means to present contemporary and traditional classical, jazz, folk, and fusion music in today's ever-shifting gig economy.

The team's backgrounds as freelance and chamber musicians led them to identify three essential components of making a career as a small ensemble musician. First, they explore how major artists hone and share their craft through performance, composition, and improvisation. They delve into each guest's educational and community engagement initiatives and the ways in which they are grappling with the social justice issues within the musical world and beyond. And they examine the life skills that each of their guests have perfected on their journey through launching, developing, and sustaining their careers. At the conclusion of their first season in July 2021, they will have featured 11 ensembles/collectives/freelancers, 6 composers/composer-performers, and 3 presenters.

The members of the Soundweavers team earned their Doctor of Musical Arts and Master of Music degrees from the Eastman School of Music. In addition to their work as chamber ensemble members and freelance artists, they hold teaching positions at colleges and universities, direct private studios, and fill roles in educational and artistic administration.
---
Living Marks
Living Marks is a weekly, intra-disciplinary group practice of improvisational performance and materialization. The ensemble gathers on Zoom and, for a set length of time, co-creates within their chosen media, responding to the stimuli from each others' practice. Started as a way to find artistic connection within quarantine, the space has grown into an engagement with the limits and possibilities of meaningful communication across virtual space. The ritual nature of the gathering--as well as the familiar-strange of Zoom--offers a space ripe for participants to contemplate how and why we practice as we do, and how our individual processes evolve over time. Through co-creative action, process experiments, and regular discussion, the group engages with questions of materiality, fugitive boundaries, un/becoming, recording and ephemerality, and what constitutes shared experience in the digital realm.
This session will begin with a short presentation contextualizing the history and hallmarks of the Living Marks practice then open up to a session in which conference participants are invited to join the ensemble in their creative practice. Dance, music, sounds, drawing, mime, needlepoint, painting, videography, and animated drawing are modes we have explored so far, and the space is open for infinite methods and materializations. Please note that additional sound components may not be able to be shared in real-time in the event due to Zoom technical constraints. The event will conclude with sharing and discussion.
A recorded Living Marks session can be viewed at: www.livingmarks.com/workshopexample.
Jo Blake
Jo Blake, Professor of Dance at Weber State, has performed, taught, and choreographed internationally. Additional work includes community engagement and social justice projects.
Jiyoun Lee-Lodge
Jiyoun Lee-Lodge is an artist interested in an identity in flux. Jiyoun makes painting, drawing and installations. #jiyounleelodge
Songyi Kim
Songyi Kim is an artist/educator based in Brooklyn, NY. Kim's work has been exhibited internationally and she teaches art in NY.
Kristen Mitchell
Kristen Mitchell is an artist in reflective and diffractive practices. Recent collaborations include VirtualCareLab and The Revolution School.
Alicia Pugh
Alicia Pugh is an artist who finds the bats swooping at sunset to be a brilliant thing. Her artistic outlets are dance, writing, and music making.
T. Carlis Roberts
T. Carlis Roberts is Associate Professor at UC Berkeley and writes music for theater, film, television, and music projects.
Kenny Zhao
Kenny Zhao is a composer, artist, and digital tinkerer exploring the relationship between compost and creativity.
---
LivingDance~LivingMusic's "Shape" — Defining Boundaries and Asserting Self
LivingDance~LivingMusic (LD~LM), an approach to dance/movement therapy co-created by the presenters, works from the premise that dance is inherently healing, and that there are basic elements of dance that cut across most—if not all—cultures. This workshop introduces the LD~LM concept of shape, the kinesthetic and somatosensory sense of the body boundary, that fosters connections to both self and others. Although definitions of the concept of self vary, particularly between western societies like ours which venerate the individual and eastern cultures which have a collective sense of self, we continue to see how meaningful work with Shape (not Effort/Shape) is to people both in the East —Taiwan, China, Vietnam, and India— and in the West — USA and Europe. Participants will experience the initial processes involved in working with shape to learn how it fosters confidence, intimacy, and feelings of effectiveness. They will also discover how these dance experiences can result in verbal and nonverbal conversations that allow them to hold— simultaneously—assertion, conflict, caring, and respect for both themselves and the "other." Participants will also learn how attending to shape can help them reclaim—under challenging circumstances—their senses of self, personal power, and foundations for creative change-making. Since LD~LM does not define dance/movement therapy as a type of psychotherapy, in contrast to most dance/movement therapists, populations who tend to resist the idea of going to therapy may be more open to working with LD~LM, shape, and the healing inherent in dance.
Danielle Fraenkel (she/her)
Danielle L. Fraenkel, PhD, BC-DMT, NCC, LCAT, LMHC, CGP, Founder and Director of Kinections℠, is the co-creator of LivingDance~LivingMusic, and co-founder of India's first Master's Degree in Expressive Movement Therapy, (MA-MET). Recipient of the American Dance Therapy Association's 2014 Excellence in Education Award, "Dr. Dance" teaches Dance/Movement Therapy at the University of Rochester, the Apollo Beijing Consulting Institute, the University of Hong Kong Centre for Behavioral Studies, Vietnam Dance Therapy, and at Sancheti Hospital's Health Care Academy in Pune, India, where she is both educator and supervisor. "Dr. Dance," as many of her students and clients call her, created LivingDance while working with people struggling with eating disorders. To meet their needs, she returned to her training in dance with Jack Wiener, and developed an approach to dance therapy that views the field as a discipline in itself, and not as a modality of psychotherapy.
Jeffrey Mehr (he/him)
Jeffrey Mehr, MA, earned his BA at the University of Rochester, and his MA at SUNY Brockport. Since he was four, Mr. Mehr, Music Director at Kinections, and creator of LivingMusic™, has played many musical instruments. He holds a black belt in Tae Kwon Do, and has practiced Taijiquan for more than 40 years. Music and martial arts together helped develop sensitive listening/responding skills for his creative process. Mr. Mehr has shared that process at the Apollo Beijing Consulting Institute, the University of Hong Kong Centre for Behavioral Studies, and the 2019 International Conference on Creative Art Therapies at the Sancheti Medical Center in Pune, India. In LivingDance~LivingMusic™, Mr. Mehr creates fresh music using the instruments at hand. It evolves during the LivingDance™ process, powered directly by the dancers. LivingMusic creates an environment that flows naturally from the ancient connection between dance and music.
---
Movements Keep Moving: Abolitionist and Decolonial Organizing In Our Cities
Centering abolitionist and decolonial movement building and worldmaking, this workshop focuses on ten years of continued organizing in New York City against cultural institutions and the settler colonial state. Guided by the recently released "Decolonial Operations Manual: Study, Reflection, Action," a forward-looking zine which traces the work of Decolonize This Place, we will discuss the successes, failures, and lessons learned from these movements over the years. The manual includes organizing around Wall Street, Brooklyn Museum, American Museum of Natural History, Whitney Museum, and New York City's Metropolitan Transit Authority (MTA) and New York City Police Department (NYPD). After the presentation, we will worksop ideas for direct action and movement building and worldmaking from workshop participants.
Marz Saffore (she/her)
Marz Saffore is an artist, organizer, and educator working in New York City. She received her MFA in Studio Art from New York University (NYU) in 2017, and she is currently pursuing her PhD in Media, Culture, and Communication at NYU as well. Marz also teaches courses at NYU ranging from digital and video art to music and media. Marz is a member of MTL+, the artist collective which both founded and facilitates Decolonize This Place. Decolonize This Place is an action oriented movement centered around six strands of struggle: Indigenous struggles, Black liberation, Free Palestine, de-gentrification, dismantling patriarchy, and global wage workers.
---
Music for all?: A discussion about the challenges and successes of bringing Music Education to communities of people with migration background in Berlin
An interactive workshop designed to not only present the work of Mit Mach Musik e.V:, an organization based in Berlin providing music to people who have fled to Berlin, but also to bring into light some of the bigger picture challenges and triumphs associated with the music education for social change movement. Participants will have a chance to interact with one another and exchange ideas and responses to various topics.
Bridget Kinneary (she/her)
 Bridget Kinneary enjoys a creative performing career as a violist, a collaborative artist, and an educator. She is currently the head of secondary School Music at Berlin Cosmopolitan School, an international school in Berlin. In addition, she is a site coordinator for Mit Mach Musik, a project modeled after El Sistema which provides barrier free music education to children in Berlin. Her curiosities surrounding music education have led her to travel around the world to observe, conduct, and work with student orchestras in the United States, Germany, Sweden, Colombia, Belize, Zimbabwe, and South Africa. Bridget holds a degree in Music Education and Viola Performance from the Eastman School of Music and a certificate in Social Entrepreneurship from Oxford University, where she completed the module as a part of the Global Leaders Cohort of the Orchestra of the Americas.
---
No White Woman's Tears Here: Steps for Decolonizing Dance Education
Dance education in the United States, like all education in the United States, is rooted in white supremacy. We overvalue Western dance forms, white abled bodies, heteronormative partnering, and codified dance techniques developed by white men. In higher education and K12 schools, dance is overwhelmingly taught by white women from privileged backgrounds. At my own institution, despite having over 50% students of color in our dance program, we have an all white female faculty. This disconnect has led to outdated practices, irrelevant curriculum, and disengaged students. Recognizing a need for revitalization and spurred forward by the pandemic and racial reckoning in 2020, I have sought to make meaningful change in my circles of influence. Rather than be paralyzed by the fear of not getting it right, I decided to get it going.
In this presentation I will outline the four tiered approach I took to making change. First I educated myself on culturally relevant pedagogy (Ladson-Billings, 1995), critical dance pedagogy (McCarthy Brown, 2017), and anti-racist pedagogy (Kendi, 2019). Second, I revised my courses through diversifying content and creating more inclusive assessments. Third, I collaborated with colleagues to overhaul our program curriculum to decolonize our offerings by removing preferences for ballet and raising visibility of non-traditional forms of dance. Fourth, I advocated for visible changes on campus by committing to hire artists of color for residencies and performances. By sharing my experience, I hope to foster dialogue about how we can create a more equitable environment for our students and communities.
Meredith Sims (she/her)
Dr. Meredith Sims is Associate Professor of Dance and Dance Program Coordinator at Coker University in Hartsville, South Carolina. She earned a BA in Dance with a concentration in jazz dance from the Conservatory of Performing Arts at Point Park University. She earned her MS and PhD in Dance Education through the Department of Kinesiology and Health Promotion at the University of Kentucky. Dr. Sims is a K-12 certified Dance Teacher and served on the writing team for the 2017 South Carolina Visual and Performing Arts Academic Dance Standards. She currently serves on the editorial review board for the Journal of Dance Education and the National Dance Society Journal. Dr. Sims is the recipient of the 2017 South Carolina Dance Association's Advocacy Award and the 2018 Palmetto State Arts Education's Ray Doughty Arts Integration Award for her continued dedication to dance education access in all of the state.
---
Power Dynamics in Dance and Theatre Spaces
Many dance and theatre training and performing organizations are modeled on hierarchical, colonialist structures. Disrupting these power dynamics in order to create equitable, collaborative spaces requires awareness, vulnerability, and deliberate design on the part of the power-holders. This workshop offers insight into the harmful types of power at play in many dance and theatre spaces, as well as tips for divesting from these toxic habits. Choreographers, directors and educators will leave this session with personal reflection on their own patterns of power and a plan for subverting these in classrooms and rehearsal rooms. The material is applicable to dance and theatre teachers and creators in any environment.
Nicole R. Perry (she/her)
Nicole Perry is an intimacy choreographer/coordinator, as well as choreographer in South Florida. Recent credits include Imagine: a Journey in Dance at the Kravis Center, choreography and intimacy direction for the US premiere of The Glass Piano at Theatre Lab. Her work in intimacy for theatre and film, combined with her dance training, has led to the development of Consent and Power Dynamics trainings for dancers and dance teachers. She has taught these at universities and organizations around the US. Her writing on these topics can be found in the DanceGeist ezine. Nicole founded momentumstage.org to provide affordable resources in best practices and professional development for performing artists and teachers. Nicole is an adjunct professor of dance at the University of Miami. She is a Certified Laban/Bartenieff Movement Analyst through Integrated Movement Studies. Nicole apprenticed with Intimacy Directors International.
---
Questioning Todo: A Latinx Inquiry of Culturally Responsive Pedagogy
As dance educators, we stand in solidarity with the communities reflected in our classrooms and are charged to think critically and consistently on our practices. Social movements surging shed light on the continued injustices in our society and field. We have the more visibly-pressed opportunity to re-center values in our classrooms, speaking to the real ways in which students are craving diverse and inclusive learning styles/modes, which resonate with their identity/experience. We in return learn in partnership alongside them and from them.
How can we implement palpable change to our inherited, eurocentric systems of education within the U.S.? Centering the student in lesson planning and curriculum design is no longer optional. We hold the responsibility of responding to the cultura (culture), hence, this approach of questioning todo (everything)- a critical, foundational step to a more equitably just field, and in uplifting the next generation of radical leaders. Putting these ideals into action and identifying how they show up every day in our work are at the forefront of CRP.
This lecture/research presentation will employ the methodologies and pedagogies of testimonio and plática to question CRP through a Latinx lens. Taking an autoethnographic approach, the discussion will center personal identities, how identities are visibilized in our teaching, and how identity is emanated in our classrooms. Educators will be guided through varied reflective modes, in a safe space, as we navigate the uncovering of implicit bias and generate teaching tools that will activate and support a practice of CRP.
Latinx Dance Educators Alliance (Kiri Avelar and Michelle Manzanales) (she/her)
As NYC-based dance educators and social justice arts advocates, Kiri Avelar and Michelle Manzanales hold personal, lived experiences of 20 plus years teaching in the field, both in the U.S./Mexican borderlands and the greater NYC area. Their work centers around an intersection of teaching practices stemming from a place of multiple identities. With an autoethnographic approach in discussing personal identities, how these identities are visibilized in their teaching artistry, and how identity is emanated in their classrooms, their work promotes a culturally responsive learning space through a Latinx lens, employing Chicana/Latina Feminist methodologies and pedagogies of testimonio and plática. They are the co-founders of the Latinx Dance Educators Alliance, a resource site for dance educators. www.latinxdanceeducatorsalliance.com
---
Reframing "White" Dance: Folk Dance, Equity and Inclusion
In an era of heightened awareness of culturally relevant pedagogy and curriculum, does folk dancing still have a place? If so, how can/should our approaches to this genre of dance be challenged or changed?
"Folk Dance, Equity and Inclusion" begins from a common perception that the moniker "folk dance" is most often applied to dances of European origin. It also accepts that, ultimately, the dances are the dances: That is, the steps and music of the dances do not change and have not changed for (in many cases) hundreds of years. But they are the dances of both Eastern and Western Europe, and they are representative of a white culture which (now) makes up the roots of privileged culture in the United States.
Once popular in both dance and physical education, folk dance is no longer quite as visible as it once was. But it is still taught in isolation, or as part of larger "World Dance" courses, and in some K-12 music education classes that see its value in music education. Is it still culturally relevant and, if so, what is its place among an already crowded curriculum? In this session, we begin to look at these questions critically.
Kevin S. Warner (he/him)
Kevin S. Warner is a Professor of Dance Studies in the Department of Theatre and Dance at Appalachian State University (Boone, NC) where he teaches courses in Dance Pedagogy and World Dance, among others. He served as department chair from 2015-2019; prior to that, he served as Chair of the Department of Dance (2013-2015) and Director of the Interdisciplinary Arts for Children Program (2008-2013) at the State University of New York College at Brockport.
Kevin earned a Master of Fine Arts degree in Dance from Temple University and has done post-graduate work in Early Childhood, Elementary and Music Education. He maintains a teaching and scholarship agenda focused on the role of dance in teaching and learning across all disciplines, particularly in university and public school settings. Kevin is a member of the National Dance Education Organization's (NDEO) Justice, Equity, Diversity and Inclusion workgroup, and serves on the Chancellor's Accountability Team for Diversity and Inclusion at App State.
---
Keynote Presentation
An actor as well as a teacher of piano and voice, Greene will talk about his life, career, and the issues surrounding opportunities for people of color in the performing arts.
Tamar Greene (he/him)
Tamar Greene is the current George Washington in the Broadway company of HAMILTON. Prior to joining the Broadway company, Tamar played the role of George Washington in the Chicago company of Hamilton for a year and a half through its closing. From 2017 to 2018, he toured with the First National Tour and North American premiere of LOVE NEVER DIES, Andrew Lloyd Webber's spellbinding sequel to PHANTOM OF THE OPERA. He has also performed as Crab Man in PORGY AND BESS at Spoleto Festival USA. Tamar played the Quartet Leader in the inaugural cast of AFTER MIDNIGHT on the Norwegian Escape. He played the role of Charlie in the NY Philharmonic Orchestra's production of SHOW BOAT at Lincoln Center, which was broadcast on PBS. He performed the role of Fisherman in the Broadway First National Tour of THE GERSHWINS' PORGY AND BESS. Just this year, Tamar has filmed a Christmas commercial on WEtv, recorded a new promo song for Netflix Jr Jams, and released a new single, Soaring, now available on all streaming platforms. Tamar has graced stages worldwide having led several wedding bands and performed at venues in Italy, Germany, England, and the Caribbean.

As a proud first-generation American, born of Jamaican and British parents, Tamar is a versatile artist whose musical passions mirror his eclectic background. As a writer, arranger, classical pianist and an opera singer, he combines much of his inspiration from Classical music, Reggae, Hip-Hop, R&B, Blues, and Jazz.

Tamar is an accomplished voice teacher. He leads a robust studio and frequently presents masterclasses and guest lectures at high schools, universities, and major corporations around the country. His passion for performance and teaching is matched by his passion for social and racial justice. Tamar is one of two representatives from the Broadway company nominated to serve on the Hamilton Racial Justice Task Force. Through his work on the task force, Tamar has helped to organize company-wide efforts to raise census awareness, increase national voter registration, and amplify the importance of financially investing in communities of color. Tamar proudly holds his Master of Music from the Eastman School of Music in Vocal Performance and Literature and a B.A. in Music with a focus in Vocal and Piano Performance and a B.A. in Computer Information Systems from SUNY Oswego. Learn more about Tamar on Instagram @tamar.greene.
---
Sing Me A Mural: Mural-Making In Group Homes For Disabled Communities
During the pandemic, I have painted murals in group homes for individuals with intellectual and developmental disabilities. These folks are considered "high-needs" and were isolated in many ways prior to the pandemic but became even more so once NYC shut down. I've been told the murals have lifted people's spirits and made them feel a little less alone, especially when we collaborate on design ideas. I wish to share my experiences in communicating with individuals about mural interests and personalities and reflecting these things in the murals. I will share samples of my work, discuss the process (with a couple different approaches), and suggest ideas for how this endeavor can be adapted to different group home settings.
Christine Sloan Stoddard (she/her)
​Christine Sloan Stoddard is a Salvadoran-American writer and artist creating books, films, murals, and more. She founded Quail Bell Magazine, the feminist podcast Badass Lady-Folk, and the studio Quail Bell Press and Productions. Her newest poetry and photography book is Heaven is a Photograph, a collection about an art student who finds her power behind the lens. Additional titles include Hello, New York: The Living And Dead, Naomi and The Reckoning, Desert Fox by the Sea, Belladonna Magic, and Water for the Cactus Woman, among others. Previously, she was the first-ever artist-in-residence at Lenox Hill Neighborhood House in Manhattan and has art on display at the Queens Botanical Garden as an AnkhLave Garden Fellow through April 4th, 2021. Her film Bottled is now available for streaming on Amazon Prime Video, with Butterflies and Drunken History now on Amazon Prime Video UK. Find out more at WorldOfChristineStoddard.com.
---
Somatic Integration of Emotional Intelligence
Western culture has separated the mind and body. But, the body is a vital inroad to empathy and compassion. Understanding how the body and our biases play into our interactions with others will help us create better interpersonal and intrapersonal relationships. Seeing our emotions as part of our whole selves, and ourselves as part of our whole community also shapes our relationships. We have found the Laban/Bartenieff Movement System to be a useful framework for integrating the somatic experience with Emotional Intelligence training. This workshop is an introduction to the connection between emotional intelligence and somatic (body) intelligence. In this session, participants will analyze and evaluate movement biases and preferences, and how they influence the interpretation of the movement of others.
Nicole Perry (she/her)
 Nicole Perry, MFA, CLMA (she/her) is a certified Laban/Bartenieff Movement Analyst. She is the founder of Momentum Stage, a resource company for dance and theatre educators, created from her own experiences as a private middle and high school performing arts teacher and independent teaching artists.
Sara Yanney (she/her)
Sara Yanney, MFA, GL-CMA (she/her) is a certified Laban/Bartenieff Movement Analyst. She is the founder of the Equilibrium Dance Project, has taught dance and movement to all ages for over seventeen years, and has served on faculty at Ball State University, Anderson University, and Utah Valley University. She is currently a MA student in Somatic/Dance Movement Therapy at Naropa University.
---
Teaching Embodied Arts Activism in a Pandemic
Re-designed for college students in the pandemic of 2020-21, the course "Community Arts: Activism Embodied" needed specially to support its participants, provide an opportunity for students to be vulnerable in safe spaces, encourage brave exploration of new forms of arts-based activism, and offer provocative activities that engage empowered voices and encourage individual integrity. My familiarity with decades of "diversity work" and "engaged pedagogies" did not prepare me for this challenge. I wanted to keep masked, physically distanced students safe from Covid-19, while designing an environment that felt like a community and simultaneously pushed us all to care more about social change and activism. In addition, it was important to unpack definitions and to recognize myriad experiences of privilege, oppression, marginalization and the many "isms" experienced in the world today. To sample the students' experiences, this workshop will invite creative process and artistic expression rooted in community and individual activist sentiments. To begin the session, I will introduce the course's structure and its hopeful learning outcomes, then reflect on the course as it was experienced in 2021. Those who attend this session of the conference may choose to observe or participate. Participants will be invited to engage in creative movement, somatic exercises, spoken word, and/or writing activities, depending on their preference.
Donna Davenport (she/her)
Dr. Donna Davenport, Professor of Dance at Hobart and William Smith Colleges (HWS), is an active performer and choreographer. In Rochester where she lives, Donna co-founded Artists Coalition for Change Together (ACCT); she performs in Dances at MuCCC, the Fringe Festival, and dance projects of independent artists. Donna is a founding member of the Journal of Dance Education's editorial board and its first media editor. Her participation in diversity, equity, and inclusion projects, commissions, task forces, working groups, and committees has spanned her career. At HWS, she has served four times as Chair of the Dance Department; coordinated Social Justice Studies since its inception; served as Associate Dean of Faculty 2007-2010; and was awarded the John Milton Potter endowed professorship 2013-2018. She volunteered as Dean of Faculty for St. Peter's Community Arts Academy 2016-2020 and continues to serve on the organizing committee for the national Think Tank, Dance 2050.
---
The Aesthetics of Kindness and Human Connection: An Artist Talk and Workshop
When making paintings and sculptures, artists rearrange pre-existing materials until they become images and objects with newfound meaning. What possibilities might open up if this creative process were applied to the construction of meaningful human connections? Can authentic friendships, for example, be intentionally designed or do they have to "just happen"?
In this integrated artist talk/interactive workshop, participants will explore possibilities for an aesthetics of kindness using the aesthetics of protest as a template. The artist will present projects from her interdisciplinary art practice as examples. Ultimately, we will design new works of relational art using our own pre-existing resources as raw materials (i.e. the ability to speak a second language, access to the Internet or love for cooking).
Heather Layton (she/her) 
Heather Layton is a multidisciplinary artist and educator with a creative practice that weaves making, teaching and citizen diplomacy. Her work, often inspired by sociopolitical events, has been exhibited nationally in spaces including MoCA L.I. (the Museum of Contemporary Art Long Island) and internationally in countries including Turkey, Slovakia, South Korea, and Saudi Arabia. Over the past ten years, she has worked to develop cross-cultural partnerships with artists in countries including India, Pakistan, Myanmar and Gambia. Layton received an MFA in Painting from SUNY New Paltz (2002) and a BFA in Art Education from Syracuse University. Layton is a senior lecturer of art at the University of Rochester, where she teaches painting, mixed media and performance art. She splits her time between Chicago, Rochester, and the Adirondack Mountains. Despite all of the bad news in the world, she remains stubbornly optimistic.
---
The Injured Body: A Discussion About Racism in America
I propose a 50-minute presentation (including film clips) that talks about racial microaggressions through the lens of my upcoming film, The Injured Body (slated to be released later this year). The presentation will be followed by a 10-minute exercise (sparked by a multimedia piece involving dance, music, film footage and text), and we will conclude with a 15-minute group discussion that parses the group's responses.
The film's title is inspired by one of Claudia Rankine's poems in her book, Citizen: An American Lyric, in which she asks: "How to care for the injured body/the kind of body that can't hold/
the content it is living?"
In an effort to analyze everyday microaggressions that harm and marginalize and assess their cumulative effects, which "come to bear on a person's ability to speak, perform, and stay alive," I interviewed a diverse group of women of color in the Rochester area.
It is powerful to lift the voices of women of color because they operate at the intersection of numerous forms of oppression (such as racism, sexism, homophobia, classism, ableism, etc) and can articulate the multidimensionality of those experiences.
I chose to approach racism by focusing on micro-aggressions because, as Claudia Rankine explains, we seem to understand structural racism somewhat but are baffled by racism coming from friends. It is disorienting because it is "unmarked." The Injured Body hopes to home in on the language needed to mark the unmarked.
Mara Ahmed (she/her)
Mara Ahmed is an interdisciplinary artist and activist filmmaker based in Long Island. She was born in Lahore and educated in Belgium, Pakistan, and the United States. She has master's degrees in Business Administration and Economics. Her documentaries have been broadcast on PBS and screened at international film festivals, and her artwork has been exhibited at galleries in New York and California. Mara is interested in dialogue across both physical and psychological borders. In 2017, she gave a Tedx talk about the meaning of borders and nationalism entitled "The edges that blur." She is now working on her fourth film, The Injured Body, a film about racism in America that focuses exclusively on the voices of women of color. Her production company is Neelum Films. Mara is honored to be one of the featured changemakers in Rochester Museum and Science Center's exhibit, The Changemakers: Rochester Women Who Changed the World.
---
The Mindful Art Pause: an arts-based response to the crisis in the healthcare community
Early in the pandemic, Gaelen McCormick (ESM) and Susan Daiss (MAG) joined forces to create music and visual arts -based programs for URMC healthcare workers, hoping to bring respite and distraction to an overstressed community. By the summer of 2020, we were becoming concerned about the needs of the caregiver and wondered how to address their needs to create space for essential self-care. We heard from our healthcare colleagues: "We can't take breaks, there's no room for rest."
Out of these initial efforts, The Mindful Art Pause emerged—an art-based offering –an invitation to take time, take a pause for yourself. In the fall, Patricia Luck joined the team from the Division of Medical Humanities and Bioethics at URMC to add her experience as a facilitator within healthcare settings, helping base the Mindful Art Pause on the Mindfulness-Based Stress Reduction curriculum. Utilizing artworks from the Memorial Art Gallery, Susan Daiss selects works through her experiences as a chaplain and museum- and medical humanities-educator. Gaelen McCormick uses her background as a performing artist to select complementary music from the Eastman School's recent performances.
The art, music and poetry we are offering are all intended to help those participating to ask questions, look at the present moment through a different lens, and to literally breathe during the pause. Together we have examined studies around mindfulness in nursing, mindfulness for medical teams, and the effects of art and music on stress and self-compassion.
Gaelen McCormick (she/her)
Gaelen McCormick is the Program Manager of Eastman Performing Arts Medicine (EPAM) program at the University of Rochester. Before going deaf in 2017, Gaelen had been a bassist with the RPO for over 20 years. She is grateful that her abilities as a performing artist have shaped her new career path as a composer and arts administrator.
Susan Daiss
Susan Daiss has worked as a museum educator for many years, the majority at the Memorial Art Gallery. In addition to a background in art history, she has an MDiv and trained as a hospital chaplain at URMC, experiences which equally inform her current teaching the visual arts in the Division of Medical Humanities and Bioethics at URMC.
Patricia Luck
Patricia Luck is Assistant Professor in the Division of Medical Humanities and Bioethics, a palliative care physician, certified MBSR instructor and experienced Mindfulness-Based programs facilitator and trainer in a variety of health care settings.
---
Understanding Their Given Circumstances: Making Space for Our Student's Diverse Backgrounds in the Studio Classroom
This presentation aims to give practical pedagogical tools for acting teachers to create inclusive classroom studios from students of diverse backgrounds and abilities. Theatre is for everyone. Yet, much of theatre is geared towards the White, able-bodied middle-class. Over the past year especially, we have been re-evaluating the ways in which theatre and theatre education have been complicit in the exclusion of people of color. There are also issues of accessibility to theatre students of different socioeconomic backgrounds and physical/psychological/cognitive abilities. In acting, there is often a great deal of emphasis given to the character's given circumstances and background and how that impacts their decisions and actions; however, we tend to treat all acting students as if they have the same background and should be taught in the same way. As theatre teachers, we want to do best by our students, but often lack the knowledge and resources to account for our students' various given circumstances in the acting studio. This presentation is the compilation of research from psychology, sociology, and education as well as methodologies from diverse theatre practitioners to determine best practices for the equitable inclusion of all students in acting classrooms. As educators, we can foster our students' creative work through practical pedagogical tools, including general guidelines and tips for developing syllabi, objectives, and lesson plans for diverse populations.
Leah Johnson (she/her)
Leah Johnson (she/her) recently received an MFA Performance and Pedagogy from Texas Tech University this spring. Thesis Research Includes: inclusive pedagogical methods for directing and vocal coaching in new play development and devised theatre. Vocal Coaching Credits: Vocal Coach- Grounded with Outpost Repertory Theatre, Black Girl, Interrupted (World Premiere), Devised Collaborator/ Vocal Captain- Dr. Love, and Devised Collaborator/Vocal Coach- Safe Passage (World Premiere).
Kerstin Vaughn (she/her)
Kerstin Vaughn (she/her) is currently pursuing her MFA in performance and pedagogy at Texas Tech University. Originally from Ohio, she has worked with theatre companies in Ohio, California, and Texas as an actor, stage manager, assistant director, and vocal coach.
---
World Dance Representation: Best Practices for the Studio and Classroom
 From Karagattam in India to Xigbu in Mozambique, there are countless incredible dance traditions to observe, study or discuss in the classroom. But how do we responsibly interact with artforms from other cultures? And how can we talk about our experiences in a way that avoids microaggressions, perpetuating harmful stereotypes and cultural appropriation?
From 2018 - 2020, panel host Megan Taylor Morrison explored this question as she completed her bestselling book "Dance Adventures: True Stories About Dancing Abroad"—an anthology that shares 19 dancer's tales about cultural immersion through the arts. Wanting the project to support a shift toward racial equity in the arts and journalism industries, as well as to respectfully represent dances and people worldwide, Meg worked closely with a diverse group of contributors, mentors from different countries and a perspective consultant. During the editing process, the collaborators created a list of best practices for teaching about world dance in an inclusive and equitable way.
In this panel, Meg and two of her collaborators—Oluwadamilare Adeyeri and Kara Nepomuceno—share about these best practices. Participants will walk away with new ideas for how to approach curriculum design, lesson planning, arts journalism and more.
Damilare Adeyeri
Damilare Adeyeri is a Nigerian-born dancer who holds a master's from the Choreomundus joint degree program in dance knowledge, practice, and heritage and serves as an international student advisor at the University Of Michigan.
Kara Nepomuceno
Kara Nepomuceno is a Shansi Fellow at Universitas Gadjah Mada in Yogyakarta, Indonesia. In 2019, while she was a senior at Oberlin College, she received a Shansi In-Asia Grant from Oberlin Shansi to travel to Manila and study pangalay dance. While in the Philippines, Kara worked with the AlunAlun Dance Circle performing arts group. Kara is a second-generation Filipina American raised in San Diego, California, USA.
Makeda Kumasi
Makeda Kumasi (MFA/ MED) is a lecturer in the University of California Riverside's Department of Dance, as well as the Department of Theater, Film and Digital Production. She will share about her experience teaching West African dance and training in Senegal.
Megan Taylor Morrison (she/her)
Megan Taylor Morrison is an award-winning lindy hopper, executive coach, and the senior editor for the bestselling book "Dance Adventures." She has taught dances of the swing era for 16 years. From 2015-2018, Megan served as the CEO for a company that facilitated cultural immersion trips through dance in Brazil, Argentina and the Dominican Republic.
Ted Samuel
Dr. Ted Samuel is an accomplished karagattam dancer and the Deputy Director of Oberlin Shansi—a nonprofit dedicated to building mutual understanding and respect between people in Asia and at Oberlin College. Ted holds a PhD in anthropology from American University.