---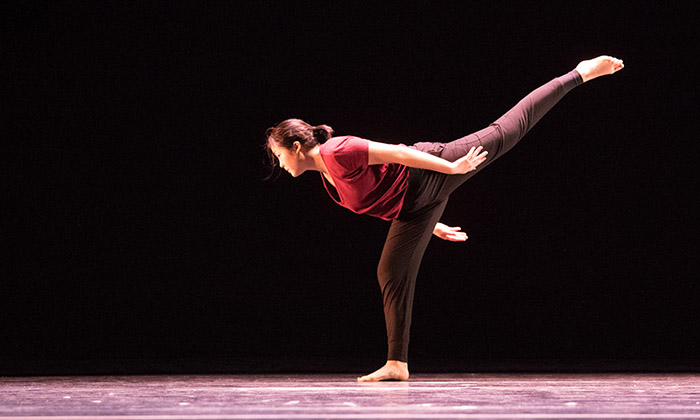 Feature Story
Understanding the biology of grief through dance
Erin Dong '18 didn't start dancing until she came to college. Now as she graduates with a double major in biology and dance, she is combining her two fields to explore how the body experiences both the emotional and physical aspects of grieving.
Read More
---
Feature Video
UR Dance
At Rochester, you can explore dance and movement as art, spiritual practice, community building, as well as personal and interpersonal development. We offer something for everyone, from experienced dancers who want to increase their knowledge to new practitioners who want to take a class for fun or exercise.
Learn More
---
Our dance clusters satisfy the divisional requirement in the humanities.
Student Dance Groups
Swing, Bhangra, ballroom, hip hop—the University offers more than a dozen co-curricular dance organizations for students.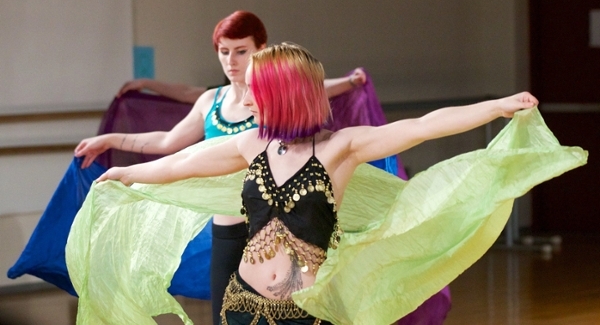 ---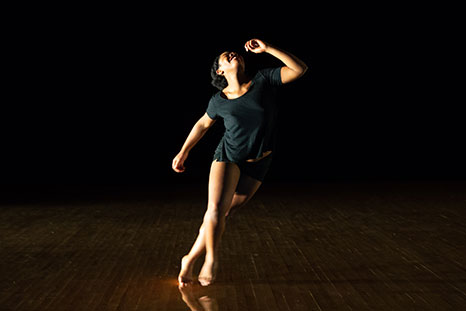 Theory and
Practice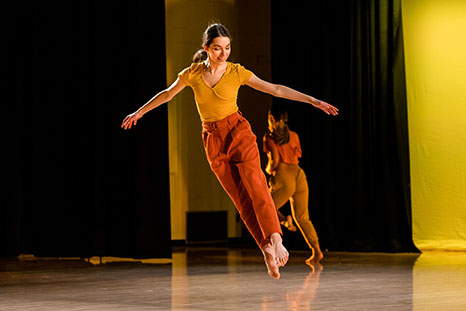 Techniques and
Methods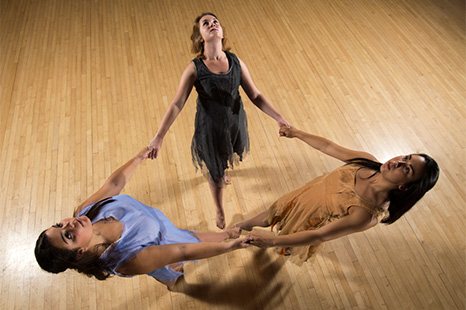 Personal and
Interpersonal
---
Want more information about the Program of Dance and Movement? Contact us.
---