Dramaturgical Resources
2016
Circle Mirror Transformation
By Annie Baker
Over the course of the season, our assistant directors and student dramaturgs will be compiling dramaturgical resources relating to each production as it develops. Below are some links to websites which relate to the history of the play, the biography of the playwright, and sites that contextualize and, we hope, shed light on the directorial approach to the dramatic material.
We hope you find these resources of interest.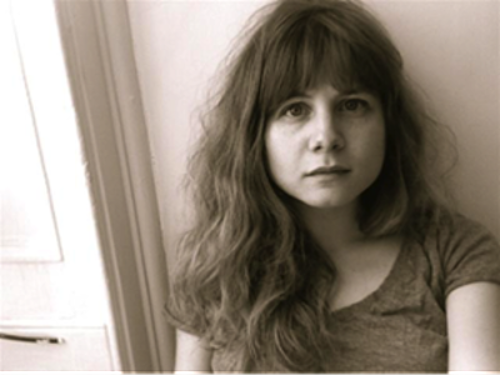 Annie Baker (b.1981)
The Playwright
"The hardest thing about being a playwright, for me, has got to be the times when I'm asked to speak extemporaneously about my work. I'm really bad at talking. I think this is actually why I started writing plays in the first place. I'm interested in botched but well-intentioned communication, and in the simultaneous beauty and inadequacy of the English language." -Annie Baker
Annie Baker's early life experiences have heavily influenced the person she is today. She grew up in Amherst, Massachusetts with her father, Conn Nugent, mother, Linda Baker, and brother Benjamin Baker Nugent. During Baker's childhood, her parents were both deeply tied to academia. Even though they were separated, both parents were still fairly involved in Baker's life.  Baker took after them and began absorbing knowledge at an early age. In an interview with Laura Collins-Hugh of the Boston Globe, Baker recalls a time from her childhood: "I was raised by a single psychologist mother and we spent every evening sitting at the kitchen table and dissecting our emotions and speculating about the inner life of everyone we knew. And then when I would visit my dad in New York we would read Oscar Wilde plays out loud on his couch, so I had The Importance of Being Earnest pretty much memorized by the time I was 11."
With such a rich literary and psychological background, it was natural that Baker would eventually find her calling as a playwright. But, that was not always her plan. In high school, she dabbled in performance, but she always saw herself much more as a writer. It wasn't until college (New York University's Tisch School of the Arts) that she started following her passion. Baker wrote many plays throughout her time in college, but she did not get one produced until she was 28. Before her debut, she worked a handful of odd jobs, including as a script PA and fact checker for Who Wants to be a Millionaire?
When asked to speak about a playwright that she admires, Annie Baker often cites Anton Chekhov, noting his keen attention to the way that characters listen to each other, as opposed to only how they speak to one another. She says that this is what makes him so authentic in comparison to other playwrights of his time. Baker follows in Chekhov's footsteps, though she still paves her own path as an artist and a writer.
Alongside Baker since the moment her plays hit the stage was Sam Gold (2015 Tony award-winning director of Fun Home). The two of them met coincidentally through a slew of mutual friends including playwright, Amy Herzog (who eventually became Gold's wife) in 2008. Herzog urged the two of them to meet over lunch, where they realized their mutual love for what Baker described for the New York Times as "the slow awkward messiness of theater." These two artists turned out to be a match made in theatre heaven, both of them having a keen eye for subtle emotional moments and psychological exploration. Though they keep much of their professional lives to themselves, Annie Baker and Sam Gold clearly have an artistic chemistry. Gold has worked on five plays of Baker's: Circle Mirror Transformation (2009), The Aliens (2010), Uncle Vanya (2012), The Flick (2013) and John (2015).
Though she seems to be a master of human interaction, Baker does not actually enjoy hearing herself talk. Often, in interviews with reporters, she prefers to correspond over email rather than be recorded. In a written interview with Adam Greenfield, she wrote, "I'm just a really nervous person and I hate the sound of my own voice and I regret everything that I've said two seconds after I've said it." This is partly the reason Baker loves writing the way that she does. She loves documenting what she calls the "inadequacies" of the human language that lead to moments of profound yet subtle moments of everyday suffering. Suffering, to Baker, is something that should be looked at gently, for not all moments of pain are so sharply pointed.
The Works
"I feel like there's an obsession with pace right now in theater, with things being very fast and very witty and very loud, and I think we're all so freaked out about theater keeping audiences interested because everybody's so freaked out about theater becoming irrelevant." - Annie Baker
Annie Baker is known for her remarkably genuine approach to dramatic writing which transcends the literary movements that she is often associated with. Unlike some so-called "realist" playwrights such as Ibsen, she does not seek to follow the formula of the "well-made play". A well-made play adheres to a strict formula of exposition, rising action, climax and resolution, which allows for the story to be followed easily by the audience. Baker does not seek to dramatize reality, but realize the drama that is already prevalent in everyday life. she not only creates plays wrought with tension and emotion, she dissects and analyzes the drama under a microscope. Her plays are incredibly disconnected from any sort of plot, instead focusing on acute character development. There may be no apparent conflict at all for the majority of the show, and no apparent resolution. The plot being unstructured follows a pattern of human life--it is often mundane, but draws our attention to just how full of tension and emotion our own stories are day-to-day.
To achieve this sense of microscopic reality, Baker has crafted a fictional town called Shirley, Vermont, where 4 of her plays are set: Body Awareness (2008), Circle Mirror Transformation (2009), The Aliens (2010), and Nocturama (which has never been produced). Each play takes place in distinct settings, with no repeating characters, but somehow there is a sense that these stories are happening in tandem. In an interview with Adam Greenfield, Baker was asked to describe the little town of Shirley as a wikipedia article, which she did with incredible attention to detail. This description of Shirley is actually what makes it so special. It is so well integrated with other Vermont towns like Burlington and Brattleboro that many people do not realize that it is fictional until they try to find it on a map. In addition to the Vermont Plays listed above, Baker has also written pieces that are not set in Shirley, Vermont. These include her adaptation of Anton Chekhov's Uncle Vanya (2012), the 2013 Obie Award-Winning show, The Flick, her most recent play, John (2015) and her upcoming play, The Antipodes, which will premiere at the Signature Theatre Company in April 2017.
Baker's works are famous (or, perhaps infamous) for their long run times, some of her longest shows running over 3 hours. This is often misunderstood by the casual theatre-goer and labeled excessive, but it is actually a calculated, conscious decision. At the risk of having impatient audience members walk out on her show, Baker stands firm in her convictions. The silence in between the dialogue is a sacred space for her; she has no desire to rush a moment for dramatic effect. Instead, she allows the emotional energy of her characters' stories and their experiences to unfurl in front of the audience in as much time as is needed--even if that takes thirty minutes. In an era of instant gratification, the patient pace of Baker's plays are refreshing.
In her author's note in the beginning of the script of Circle Mirror Transformation, she writes, "Without its silences, this play is a satire, and with its silences it is, hopefully, a strange little naturalistic meditation on theater and life and death and the passing of time." Circle Mirror Transformation is not an exceptionally long play at all. What makes the play so special is not just its silences. Along with entrances and exits, and the emptiness that ensues, Baker puts an incredible amount of trust in the characters' and the audience. It is for this reason that even moments where nothing happens can be so electric.
More Resources
Vantiy Fair review of Annie Baker's "The Flick."
Steven Suskin- two-part Interview with Annie Baker (Huffington Post): Part One, Part Two.
The Characters Start Talking: Playwright's 2011 (Video interview with American Theatre Wing).
Annie Baker Interview- "WTF Podcast with Marc Maron."
Terrence McNally with Annie Baker (Video Interview).