Concert Schedule—Fall 2016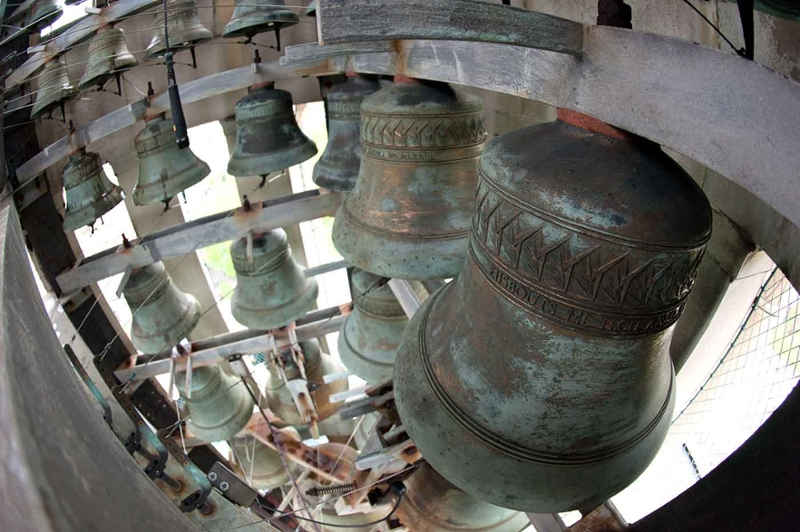 ---
Concerts are subject to change.
East Asian Autumn Festival Ring
Friday, Sept. 23 at 5 p.m.
East European Ring
Sunday, Sept. 25, 12:30 – 1:30 p.m.
Meliora Concerts
Listen across the River Campus as the Carillon Society performs Rochester school songs Dandelion Yellow and The Genesee, along with music from East Asia, East Europe, Africa, the Mediterranean, and traditional American to represent our students' diverse backgrounds; themes from favorite anime, video games, and movies; and exquisite classic carillon repertoire showing off the magnificent beauty of the bells.
Halloween Scare Fair
Friday, Oct. 28 between 1:30-4:30 p.m.
Veterans Day Tribute
Thursday, Nov. 10 at 5 p.m.; Friday Nov. 11 at 5 p.m.
Holiday Concerts
Thursday, Dec. 8 at 5 p.m. & Tuesday, Dec. 13 at 5 p.m.
New—Student Rings
Starting this semester, Carillon Society (CS) & MUR 104 students will ring Tuesday lunchtime 12:30-1 p.m., Thursday morning 9:15 a.m. -9:40 a.m., and 5 p.m. Monday–Friday (exception Wednesday 7:30-8:30 p.m.) weekly.
Specifically:
Sunday at 1:00-7:00 p.m., MUR 104 instruction
Tuesday at 4:30-10 p.m., MUR 104 instruction
Wednesday 7:00-9:30 p.m. CS
Thursday  5-6 p.m. CS
Friday 5-7 p.m. CS