Hopeman Memorial Carillon
Concerts and Events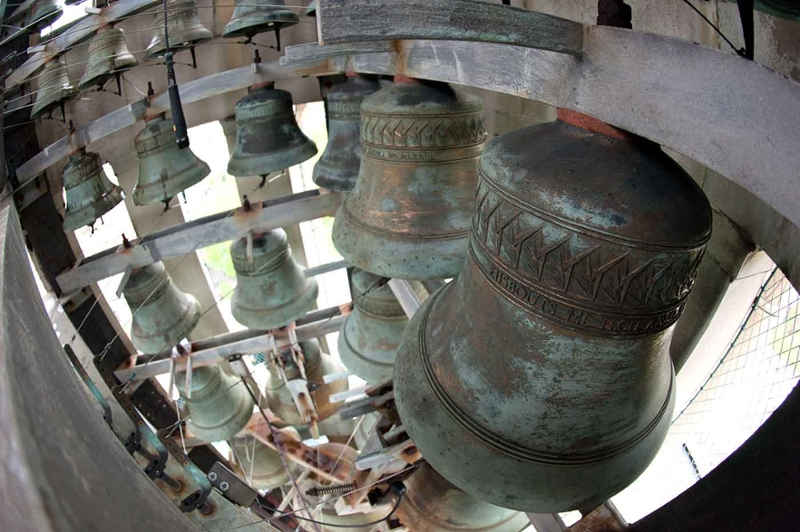 ---
Events are subject to change.
Charles Zettek Carillon Composition Competition
The Charles Zettek Carillon Composition Competition was created to foster new arrangements or compositions for playing on the Hopeman Carillon that are original and musical. Current and former carillon students can submit one original composition by February 15 to be considered for the award.
Judging takes place in March. Judges may request that a composition be played on the Hopeman Carillon at a time arranged by the judges.
The Competition Committee may award up to two Charles Zettek Carillon Competition Awards: $250 for the winning composition and $150 for a runner‑up award. An additional $50 will be added to either award for an original composition. The winning compositions will also be featured at an upcoming major University event, such as graduation or Meliora Weekend.
For more information, see the Annual Charles Zettek Carillon Competition PDF.
45th Anniversary Holiday Bells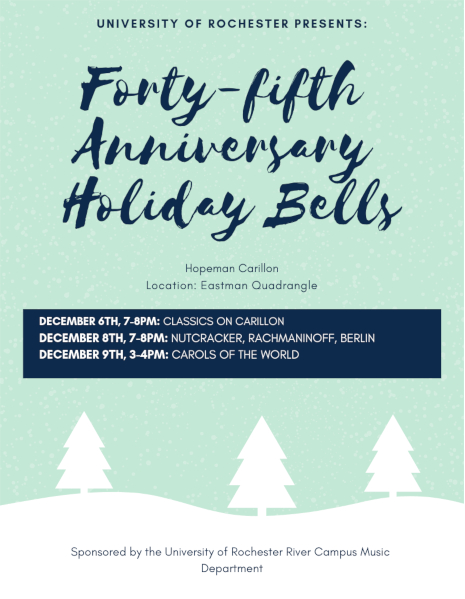 Thursday, December 6, 7–8 p.m. (before Percussion Ensemble concert in Strong Auditorium)
Saturday, December 8, 7–8 p.m. (before Chamber Orchestra/Concert Choir concert in Strong) – dedicated to Andrew Stalder
Sunday, December 9, 3–4 p.m. (before Chamber Singers concert in Hawkins-Carlson Room in Rush Rhees Library) – dedicated to Paul Burgett
For information about parking on campus, see the University's visitor parking page.