Hopeman Memorial Carillon
Concert Schedule—Fall 2017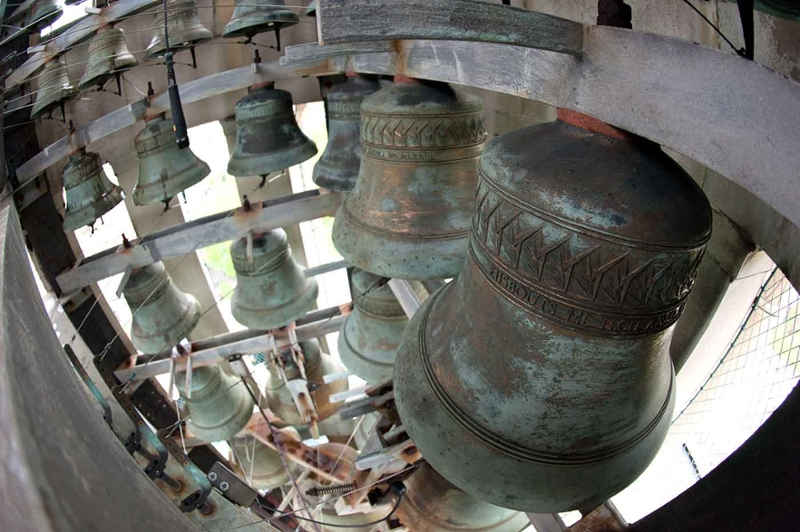 ---
Concerts are subject to change.
Restoration -
Summer

Fall 2017 [

UPDATE

]

August 24 - 29, 2017 -

The initial phase of the restoration began August 24, and was completed on August 29 [see a photo essay here]
The 32 smaller bells were removed and loaded on a trailer to have their clappers rebuilt/refitted in Meeks & Watson's workshop (in Ohio).  The largest of these "small" bells was 12-14" in diameter and about 150 lbs.
The 18 largest bells were too large to move.  The clappers, however, were removed and replaced with new clappers.
Meeks & Watson will return before the end of September to replace the smaller bells and finish the tower work.
If you wish help with the restoration funding, your charitable contribution is most welcome.  And a "Thank you" to all those already supporting the restoration via donations to Hopeman Carillon Fund. 
Student Rings
Due to the restoration, student rings will resume in October 2017.
---