Hopeman Memorial Carillon
Concerts & Events —Spring 2018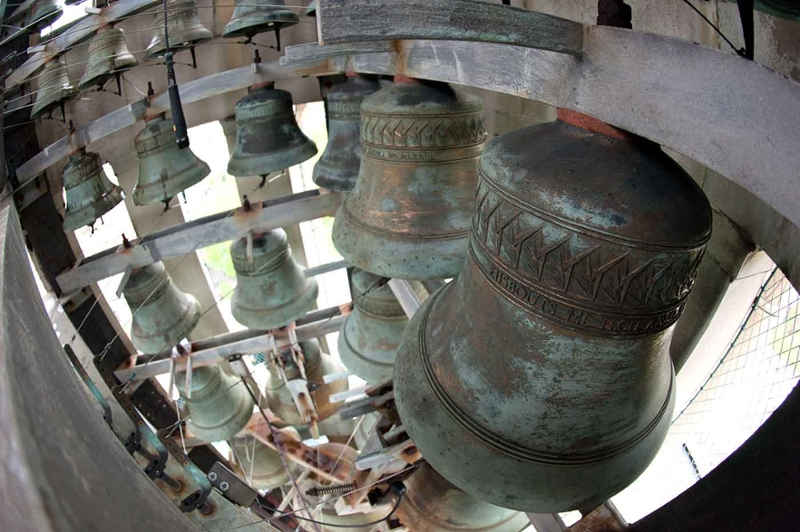 ---
Events are subject to change.
Songs From the Underground

A special performance, from 4:30 to 5:30 PM, to celebrate the opening of Rare Books Library Exhibit for Frederick Douglass, taking place on Thursday February 15. 
Click image for the full event poster
Lunar New Year Ring

UR Carillon Society is preparing a ring of East Asian music to celebrate the Lunar New Year on February 10 at 6-7pm the hour preceding China Night at Strong Auditorium.  Snow date will be February 15 at 5pm.
Program will include: 
Butterfly Lovers
Drape Down
Tornado
Song of Ali Mountain
The Waves On The Lake Hong Hu
Moonlight Resembles My Heart
River Flows in You
Arirang
Hano Wa Saku
Haru No Umi
Molihua (Jasmine Flower)
Xi Yang Yang
First Annual Charles Zettek Carillon Competition
The University of Rochester Music Department is pleased to announce the 1st annualCharles Zettek Carillon Composition Competition.
This is the opportunity for a UR student or alum or Carillon Society member or alum to create a carillon composition which, upon selection by a panel of judges, will be played on the Hopeman Carillon (and there is a cash prize as well!)
For a complete description, including rules for submission, click here:
For some basics composing for carillon, click here:
Student Rings - Spring 2018
Monday 8-9pm Carillon Society ring
Tuesday 5-8pm class ring
Thursday 5-5:30pm, 7-9:00pm class ring
Friday 5-7pm class ring
Saturday 4-5:30pm class ring
Sunday 1-4pm class ring
Restoration -
Summer

Fall 2017 [

UPDATE

]

August - September, 2017 -

The initial phase of the restoration began August 24, and was completed on August 29 [see a photo essay here].  The 32 smaller bells were removed and loaded on a trailer to have their clappers rebuilt/refitted in Meeks & Watson's workshop (in Ohio).  The largest of these "small" bells was 12-14" in diameter and about 150 lbs. The 18 largest bells were too large to move.  The clappers, however, were removed and replaced with new clappers. 

In September, Meeks & Watson returned to replace the now-refurbished smaller bells.  After some adjustments and a return trip, the bells are ringing again. And they sound fantastic!

The next chapter in the restoration saga will be upgrades to the keyboard, a new "umbrella" (which prevents water that collects at the base of the tower leaking into the cabin - and on the keyboard - should the water rise above a certain level) AND a complete restoration and refurbishment of the practice carillon which resides in Spurrier.

If you wish help with the restoration funding, your charitable contribution is most welcome.  And a "Thank you" to all those already supporting the restoration via donations to Hopeman Carillon Fund. 

That being said . . . let the bells ring out!
---