InVisible Culture
InVisible Culture is a student-run electronic journal of visual culture dedicated to exploring the material and political dimensions of visual and cultural practices.
Website
Graduate Conference
This interdisciplinary conference convenes graduate students from a variety of fields, such as film studies, museum studies, art history, and cultural anthropology.
Website
On Film
Our students run a film-screening project featuring independent and avant-garde films in their original formats. On Film is now in its fifth year.
Website
---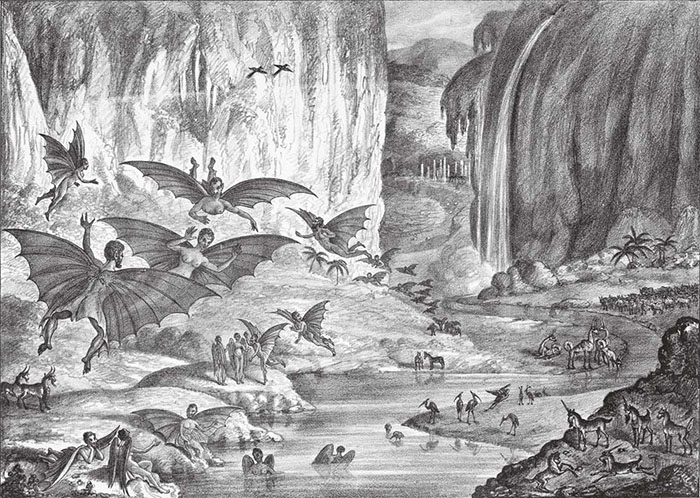 Research Highlight
'Looking' at historical hoaxes
During the mid-19th century, a series of grand hoaxes captured the American imagination: the Great Moon Hoax, the Cardiff Giant, and the fantastical creatures of P. T. Barnum. Joan Saab, associate professor of art history and visual and cultural studies, examines the relationship between seeing and believing.
Read More
---
Want more information about the Graduate Program in Visual and Cultural Studies? Contact us.
---