Reni Celeste Memorial Alumni Lecture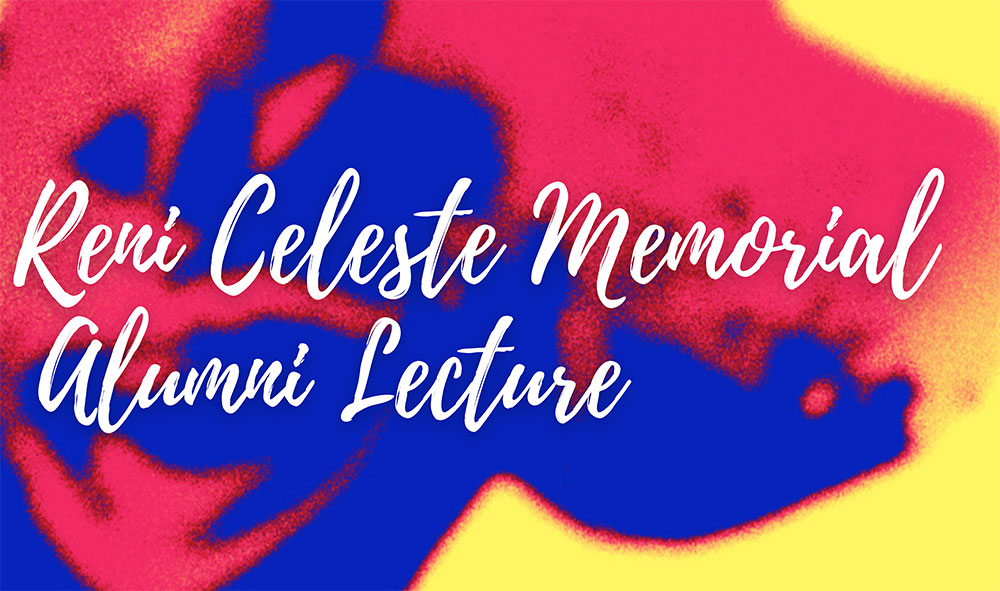 The Reni Celeste Memorial Alumni Lecture was established in 2005 by students and faculty in the Graduate Program in Visual and Cultural Studies (VCS). The lecture series remembers Reni Celeste, who entered the VCS program in 1997 and graduated in 2003 after completing her dissertation, "The Tragic Screen: Cinema at the Limits of Philosophy." Celeste had been diagnosed with breast cancer shortly after coming to Rochester. She died from complications following surgery in 2004 at the age of 40, survived by her husband and two children. At the time, Celeste was a postdoctoral research scholar and teaching fellow in film studies at Yale University, where the Reni Celeste Lectureship is now an annual event.
Academic Year
2021-2022     Bridget Cooks, "Art, Museums, and the Fear of a Black Planet"
2019-2020     Lucy Mulroney, "Into the Stacks: Agency, Authority, and the Archive"
2018-2019     Lisa Uddin, "And Thus Not Glowing Brightly: Black Frequencies of California Modernism"
2008-2009     Brian Goldfarb, "Networks for Redefining Disorder: Internet-Based Public Health Intervention Projects"
2007-2008     Walid Raad, "My Neck Is Thinner Than A Hair: A History of Car Bombs in the Lebanese Wars Volume 1: 21 January 1986"
2006-2007     Tina Takamoto, "Mourning, Malady, Memoirs of Björk-Geisha"
2005-2006     Darby English, "The Aesthetics of Dispossession: William Pope.L's Actions"