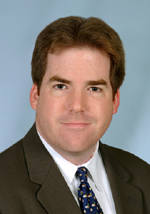 Kevin A. Clarke
Associate Professor of Political Science

---
Office Hours:
PSCI 248: W 1:00-2:00pm
PSCI 404: just stop by
---
Profile:
PhD, Michigan, 2001. Political methodology, discrimination, and philosophy of science. His book, A Model Discipline: Political Science and the Logic of Representations (Oxford University Press, 2011), co-authored with David Primo, explores the nature of models and their use in the discipline. His articles have appeared in American Political Science Review, American Journal of Political Science, Journal of Nonparametric Statistics, Political Analysis, Political Science Research and Methods, Comparative Political Studies, Perspectives on Politics, Journal of Conflict Resolution, Political Studies, and Conflict Management and Peace Science. He is currently working on a project concerning discrimination in academic publishing and a book-length project on measurement. Kevin teaches courses in political methodology, discrimination, and fascism.
---