Philosophy Council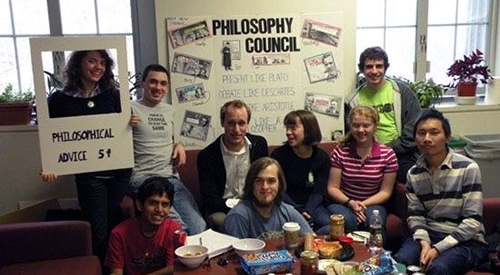 The Undergraduate Philosophy Council is an organization that seeks to foster interest in philosophy among undergraduates. The council is a great place for students to present their own ideas to other students and engage in lively discussion.
While philosophy majors and minors are especially encouraged to participate, the council is open to all undergraduate and graduate students, and faculty.
The council meets weekly on Friday afternoons in the Philosophy Department loung, Lattimore Hall, room 501.
For more information about the council see the Philosophy Council Campus Community Connection page.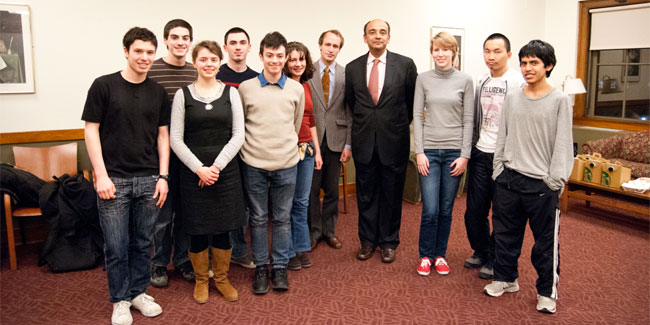 Philosopher Kwame Anthony Appiah meets with students in the Undergraduate Philosophy Council
to discuss his theory of Cosmopolitanism.