Overview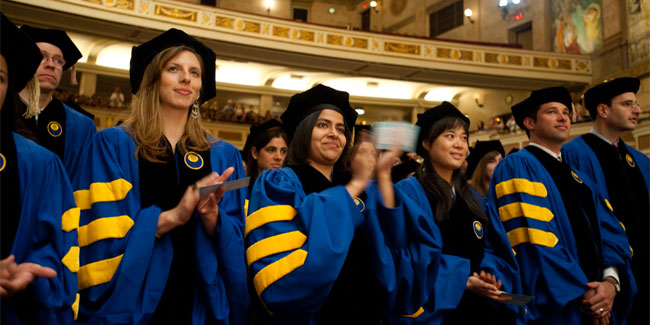 The University of Rochester offers a graduate program leading to a PhD in philosophy. The course of study includes:
Epistemology
Metaphysics
Philosophy of science
History of philosophy
Logic
Ethics
Social and political philosophy
Philosophy of religion
The PhD program is scheduled to take five years. It consists of three phases: foundations, advanced courses and focused research, and the dissertation.
Thinking about applying to the program? Read the chair's letter to prospective applicants and visit the PhD program and apply to Rochester pages.
Personalized, Collaborative Study
There are approximately 20 graduate students in residence. Graduate seminars are small. Individual tutorials are frequently arranged. The size and nature of the program facilitate close interaction among faculty and students.
The philosophy department maintains an active colloquium series with frequent visiting lecturers and presentations by Rochester faculty and students.
Philosophy students with interdisciplinary interests in psychology, computer science, economics, and decision theory will find opportunity and encouragement to develop those interests during their graduate studies at the University.
Cognitive Science
Coursework toward the PhD in cognitive science is offered in the departments of philosophy, psychology, computer science and linguistics. A typical student admitted to the philosophy PhD program who also receives a cognitive science degree does approximately a third of the work toward the PhD outside of the philosophy department.
Questions?
Contact Zeynep Soysal, graduate admissions director, at (585) 275-8108 or zeynep.soysal@rochester.edu.
Paul Audi, graduate program director, at (585) 275-8111 or paul.audi@rochester.edu.
Students can also contact Hayley Clatterbuck, the department's graduate placement officer, at (585) 275-8109 or hayley.clatterbuck@rochester.edu.