Overview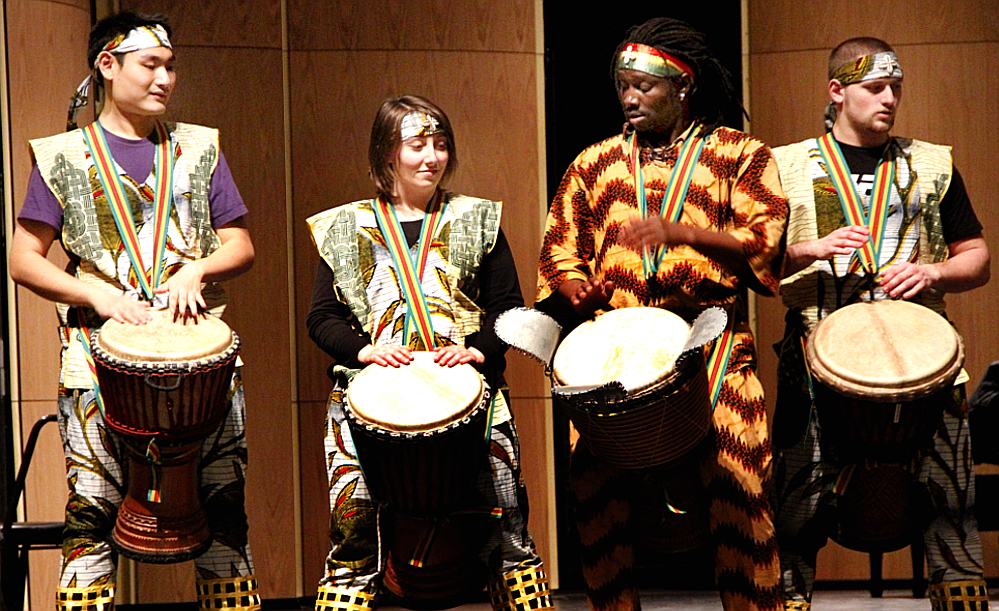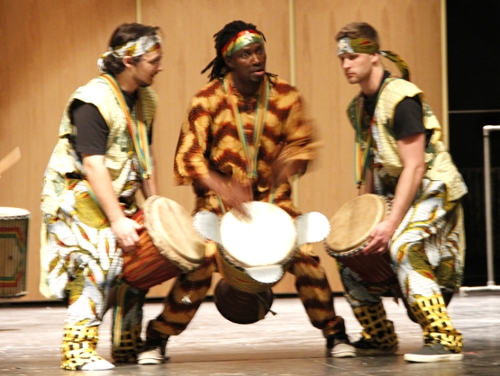 Led by Master Drummer Fana Bangoura, the West African Drumming Ensemble is dedicated to the dynamic percussive traditions of Guinea. The ensemble combines the iconic djembe hand drum with a trio of drums played with sticks, known as dunun, sangban, and kenkeni. The powerful, multi-part relationships established by this trio of drums provide a rhythmic foundation for the ensemble, enabling djembe players to develop technique in executing both accompaniment and solo parts.
Drawing upon his experience as a soloist with the internationally acclaimed groups Les Percussions de Guinée and Les Ballets Africains, Fana engages ensemble players with a wide repertory of music from various regions of Guinea, including the rhythms of the Susu, Malinke, and Baga language groups. 
No audition is required.