People
Orchestra Staff
Dr. Mark Powell, Music Director
Jimmy Warlick , Manager of Music Performance Programs
Dr. Mark Powell, Musical Director and Conductor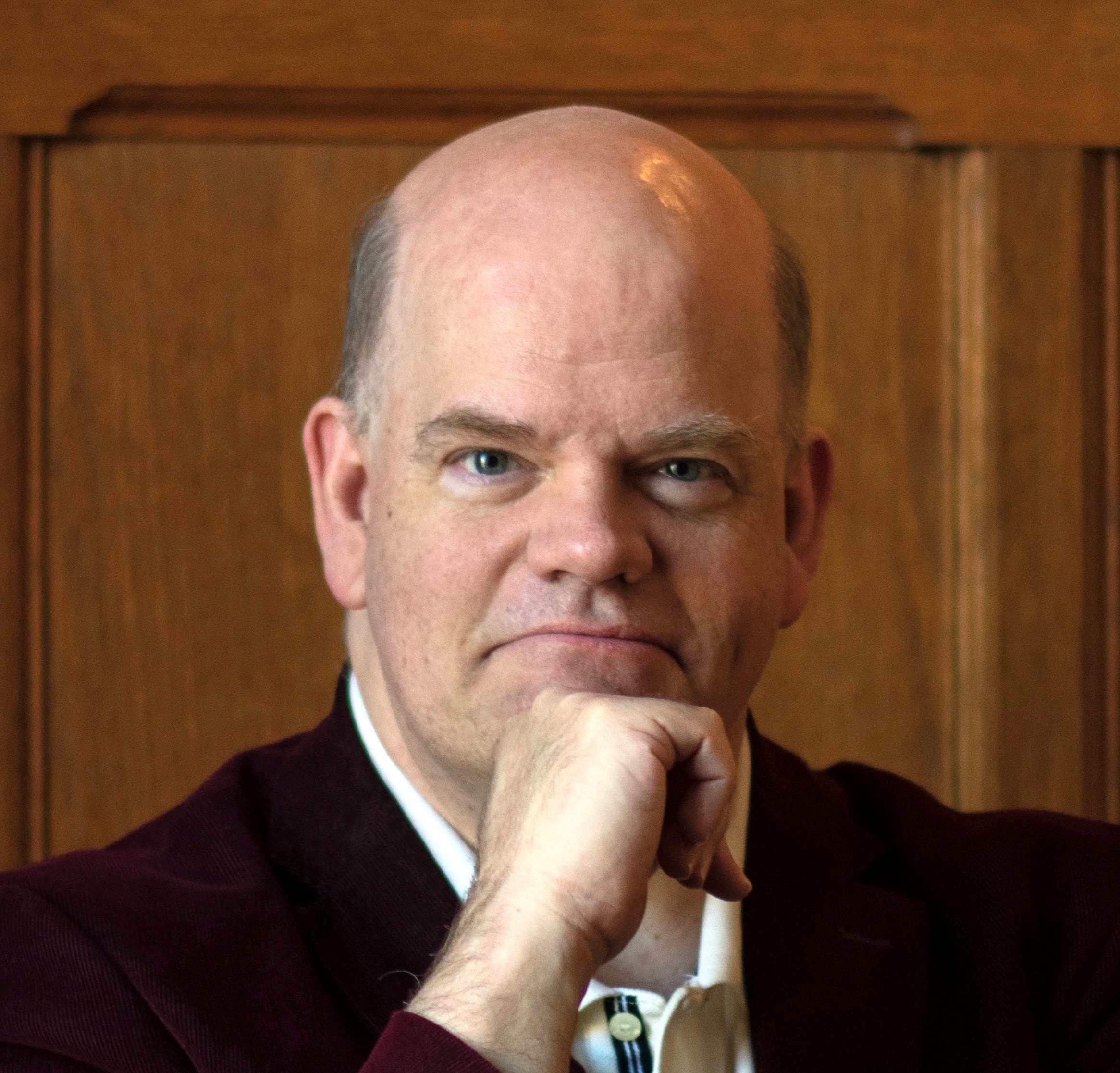 Mark E. M. L. Powell, DMA is Senior Lecturer in Music and Director of Orchestral Activities in the Arthur Satz Department of Music at the University of Rochester where he conducts the symphony and chamber orchestras and teaches conducting and ensemble literature. A Ford Foundation American Conductors Prize winner, he was the founding music director of ARCO, the American Radio Chamber Orchestra and is currently music director of the New York New Music Collective, a principal of Modern Musical Arts, and the lead conductor for the New Conductors Orchestra here in Manhattan. Powell made his European conducting debut at the Korsholm Music Festival in Finland, his Concertgebouw debut with the Netherlands Radio Symphony, and his Cleveland debut with the Cleveland Chamber Symphony. A veteran of both the Malko and Besançon Conducting competitions, we was subsequently invited to Tanglewood by Jorma Panula and was one of sixteen conductors worldwide invited by Peter Eötvös to the Kondrashin Masterclass in Holland. Powell's most recent graduate students have gone on to successes at Peabody, the Cleveland Institute of Music, Berklee, Mannes, and Aspen.
On faculty at the Eastman School of Music's Institute for Music Leadership from 2010 to 2019, Powell's recent guest teaching and adjudication assignments have taken him to Carnegie Mellon University, the Interlochen Arts Academy, the University of Oregon, the University of Alabama, the College of New Jersey, SUNY New Paltz, Sam Houston State University, and Grinnell College. He has served as associate professor and director of orchestral studies at the Aaron Copland School of Music at the City University of New York and as visiting associate professor in the conducting and ensembles department at Eastman. Over the past four seasons, he has delivered lectures on rehearsal and performance practice for the Oxford Conducting Institute and published invited reviews in The Association for Recorded Sound Collections Journal. American composer Augusta Read Thomas dedicated her 2021 work Dancing Stars to Powell, writing the open instrumentation piece for recording and production by individual musicians, isolated during the pandemic.
A native Texan, Powell is an alumnus of the University of Michigan, the Moores School of Music, and the Eastman School of Music, where he was awarded the Walter Hagen Conducting Prize. His summer studies were at Interlochen and Tanglewood and he counts among his mentors Elizabeth Green, Jorma Panula, and Brad Lubman. In addition to his musical career, Powell maintains an active design and drawing practice, having trained at the Glassell School, the Pratt Institute, and the Art Students League of New York.